Rihanna Versus Charlie Sheen; the Twitter Fight Chronicles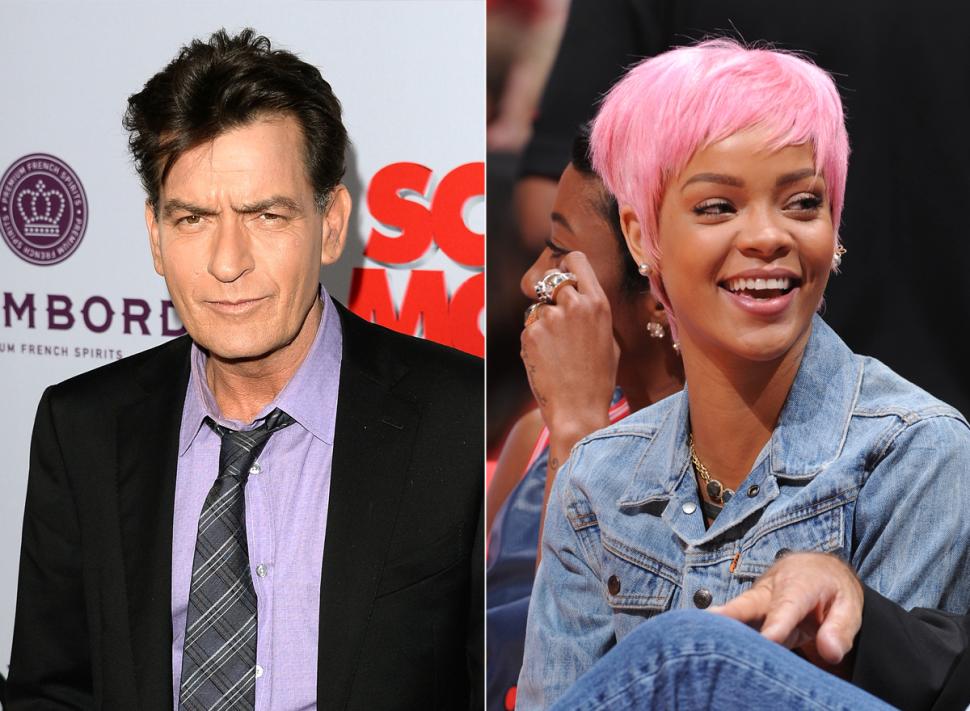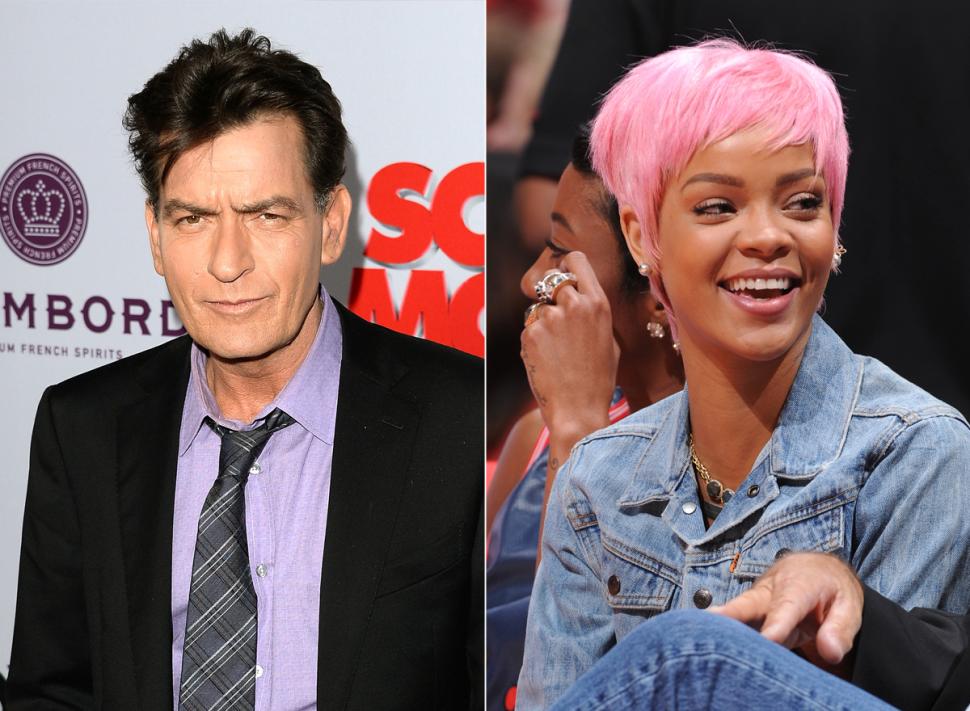 We all know Rihanna is not that chick that will take your mess quietly. Like, don't send for her if she does not call for you and that is exactly what Charlie Sheen did.  Between her and Atlanta Housewife, Phaedra, I am not sure who is the Queen of throwing brilliant shade. Just when I thought the only thing we would talk about in pop culture this week is the KIMYE wedding, Rihanna and Charlie Sheen went ahead and threw some spice in.
So what happened you ask?  Well let me narrate it like this. Apparently Rihanna was in LA (Santa Monica) having lunch with BFF Melissa Ford when she was spotted by Charlie Sheen at the same restaurant who was there to celebrate his chick Brett Rossi's Birthday. Another apprently happened, and that was, Charlie requested for Rihanna to meet with Rossi who is supposedly a fan of Riri and  got turned down. Well, word is, he got turned down because she was avoiding the paparazzi  and Charlie did not take it well because he went on twitter and tweeted the following
Nice impression you left behind, Bday or not. Sorry we're not KOOL enough to warrant a blessing from the Princess (or in this case the Village idiot)
and
 Halloween isn't for a while. but good on you for testing out your costume in public. it's close; a more muted pink might be the answer, as in: none.
Before we go on to what happened next, keep in mind he totally started it. If she did not want to meet your lady, accept it gracefully and move on, taking Rihanna to twitter is simply asking for trouble. Anyhoo check out her classic reply below.
If that old queen don't get ha diapers out of a bunch…

— Rihanna (@rihanna) May 22, 2014

After tweeting "If that old queen don't get ha diapers out of a bunch" she then posted this picture;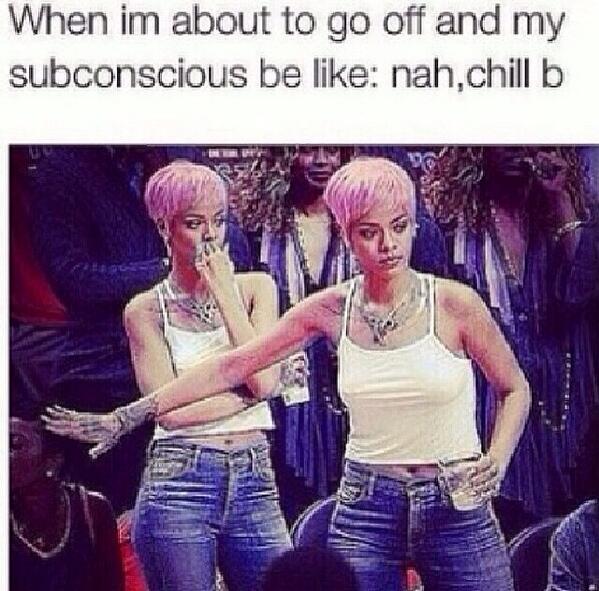 Pheww!.Glad her subconscious told her to chill because it could have been brutal.lol. Sorry Charlie but you asked for it.. so Bye Felicia