Co Parenting with Halle Berry and Olivier Martinez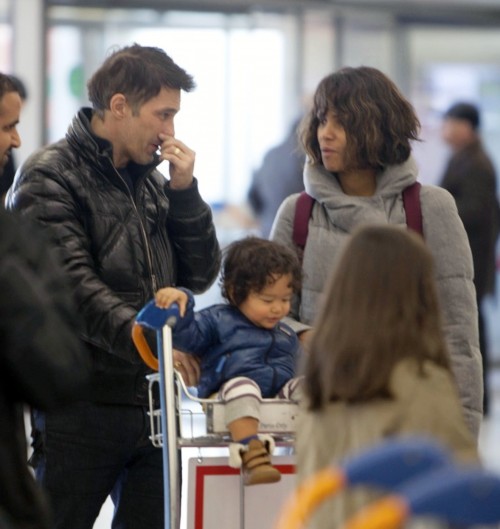 Halle Berry and Olivier Martinez are showing us that, even if things do not work out, you can still stand as a unit and be good parents together. Co Parenting the right way is essential to being a good co parent. As parents your responsibility is to put all selfishness aside and be there for your kids regardless of your feelings towards each other.
A lot of times people who split on the wrong note end up being so nasty to each other they forget they have a common interest. Situations vary so it could be one party trying to make it work while the other makes it difficult or both parties making it difficult for each other. We do not know the full reason for their divorce or why she was unable to get along with her daughters father this way but whatever is going on in their life, it is good to see them being parents and putting personal issues aside.
Like I said, every situation is different so what happens when one parent is just so off the wall they don't care about the child's interest? Well, I will be talking about that soon on a new episode of my Podcast Trending Topics With Toni Payne . You can always check back on this website for updates.