Toni Payne, Trinidad James, Safaree, Moniece Slaughter and others attend Amber Rose MuvaMoji App Launch in Hollywood + Pictures & Videos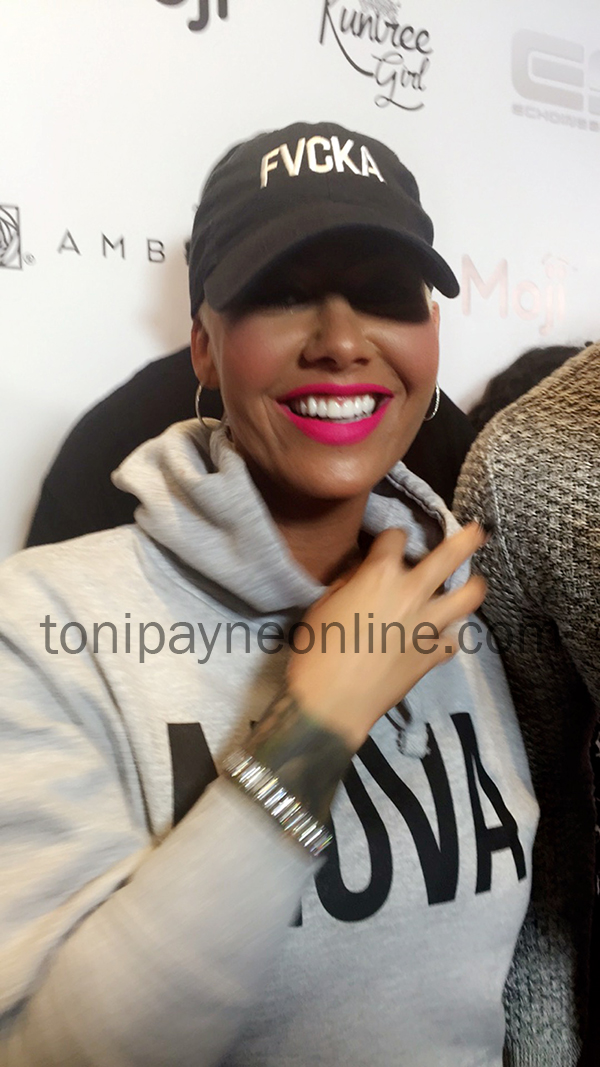 Amber Rose is proving herself to be quite the entrepreneur. She launched her Sun Glasses line a while back and has now launched her own emoji app called the MuvaMoji App. It is always good to see people following their dreams and working hard to get there. The MuvaMoji App in reminiscent of Amber Rose. It features for 18 and over emojis that are actually quite cute yet naughty.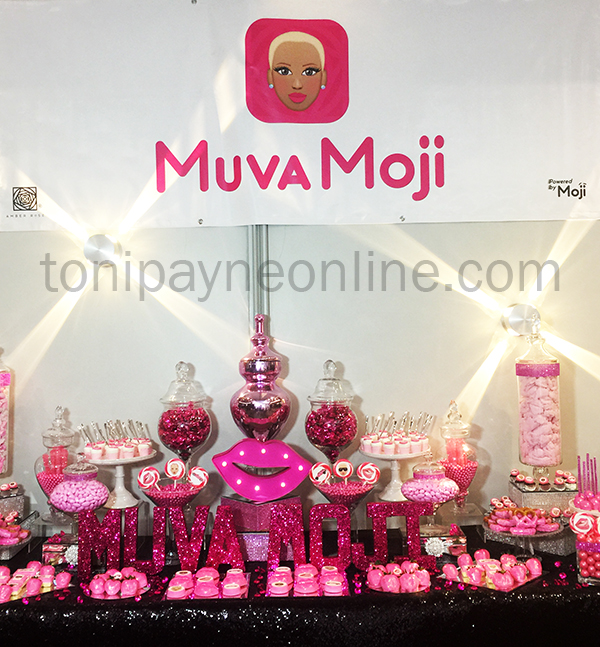 The event took place at Dave and Busters in Hollywood. The decor had me giddy as a kid in a candy store. The combination of pink and glitter always gets me excited. Some of the other celebrities who came to support Amber were Moniece Slaughter from Love and Hip Hop LA, who is also a singer. Moniece did the theme song for the hit television show America's Next Top Model and she has penned songs for the likes of Marques Houston, Detail, and Akon. Also there from Love and Hip Hop LA was Teairra Mari who is a singer, song writer and actress. Amber had a lot of women present to show some love but one person was noticeably absent and that was her best friend Angela White aka Blac Chyna.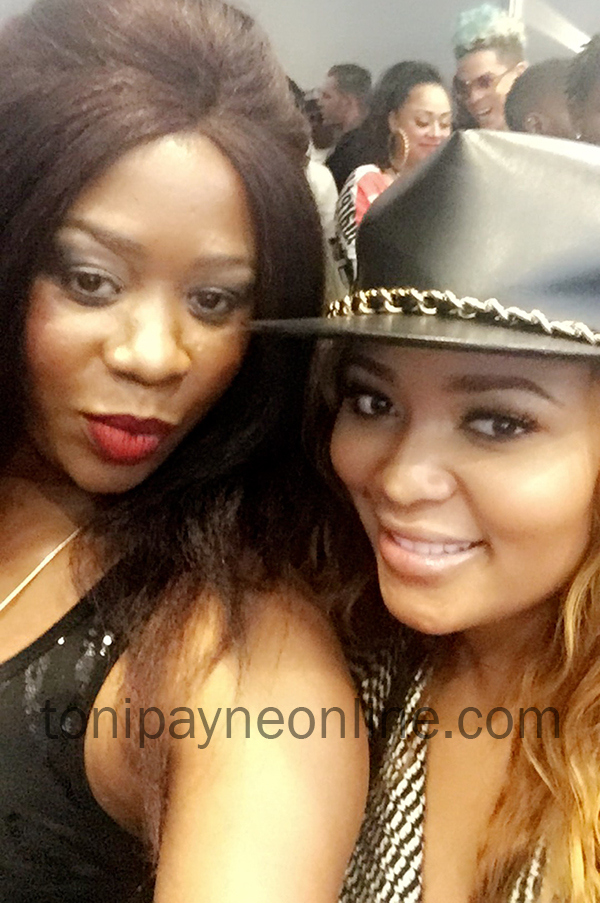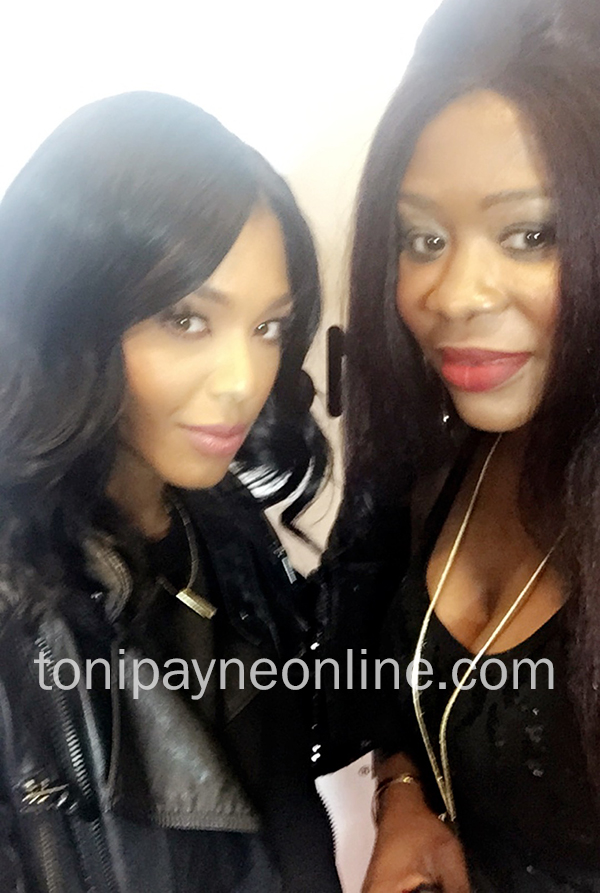 I do not want to question their relationship but I have noticed that Blac Chyna is mostly absent when Amber Rose does an event. Without reading much into it, lets move forward. I love both ladies because they have succeeded in making something positive out of something that could have stayed negative. One of the men who came to show support were singer and song writer Safaree who happens to be an absolute sweetheart -(You can check my instagram page for a video of Safaree and I having a bit of Snapchat fun.) Kevin McCall was also there, Lolly White from the Preachers Daughter, Yesi Ortiz from Power 106, Mally Mall, Spectacular Smith, Sincere Show, Brandi Maxiell, Quincy, Trinidad James, Little Will, and so much more.
The event like I said earlier was quite colorful. I came with my celebrity hat and also couldn't resist bringing my media hat along so I and my publicist got some cool red carpet footage ill share with yall below. I spoke to a few other celebrities and asked how they felt about Amber Rose and they all had nice things to say. She is a sweet lady who is forever smiling. She has a good aura and one thing I have noticed about her is she is one to ride for her friends even if they are not riding for her.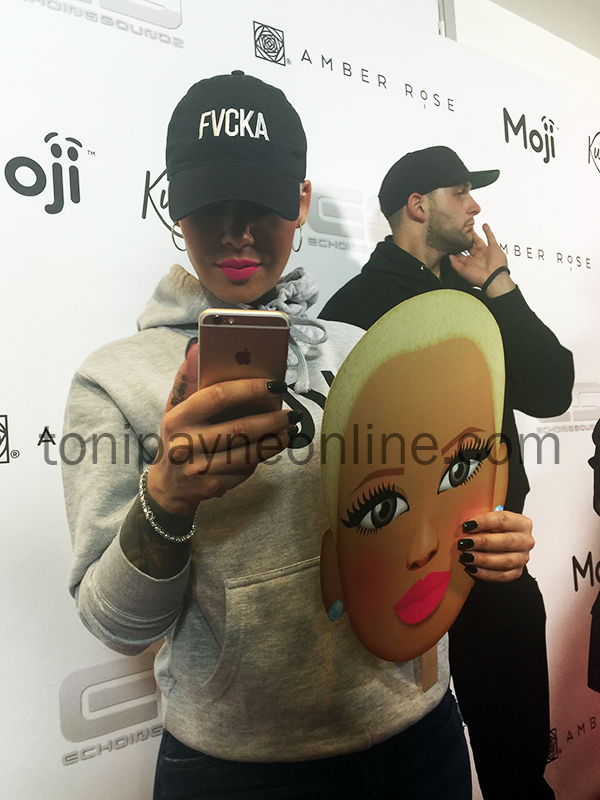 One notable moment that made me laugh was when one of the press guys asked Amber Rose about Kim Kardashian. Her reaction made me smile. She eventually answered with a big smile on her face and saying, tonight is about her. All in all the MuvaMoji app launch was a successful one.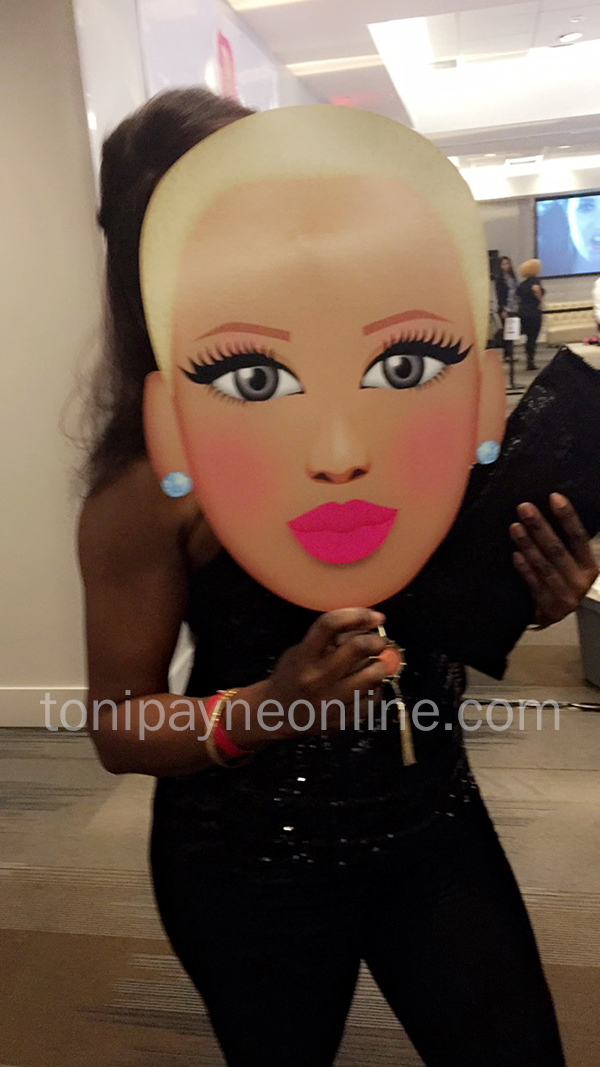 I want to give a super-duper kisses shout out to Moses who was on her PR team. He is such a gem because he made sure we were comfortable. We know how easy it is for your guests to have a not so good time based on other people's vibes.  I absolutely love people with a good aura and he had that. The general vibe for me was awesome thanks to him, Amber and everyone else who were there to have some positive fun while supporting a young female entrepreneur. The MuvaMoji app is now available for download in the app store.
You can check out the video from the event below.