Tiny Reacts to T.I and Floyd Mayweather Fight – Says She Put Up with T.I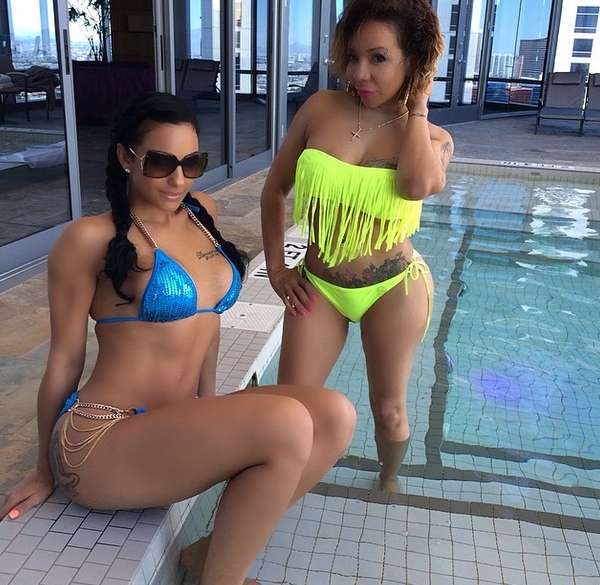 A few days ago, T.I got into an altercation with Floyd Mayweather at Fat Burger. I talked about the situation HERE and HERE. Well, rumor has it that the fight was all about T.I's wife, Tiny. Now the lady in the middle of it all has been getting a lot of criticism from fans. Most came after she posted the picture above online a few hours after the fight with the caption #unbothered. Some of her followers did not take well to her nonchalant behavior and they let her know. I guess some of the comments must have gotten to her because she responded not once but twice. If you can decode what she said, feel free to read more. 
"I aint put that n*cca in sh*t! You see that n*cca in the media with different b*tches don't come at me with that sh*t about no pix with a friend…..f*ck you & whoever feel like u!"
she also said
"Nicca you should be asking why I put up with him! F*ckutambout!!! U been seeing him in the net time after time on f*ck sh*t So f*ck you hoe & how you feel! You can shove that respect up yo ass!"
I do like T.I a lot and think for the most part he is a good guy but also think if he really cares about this lady, its time he suck up his pride, apologize for past ills and start to act right. That is if it is not too late.