Lil Wayne Curses out Justin Bieber's Manager Scooter Braun Real Good — OUCH!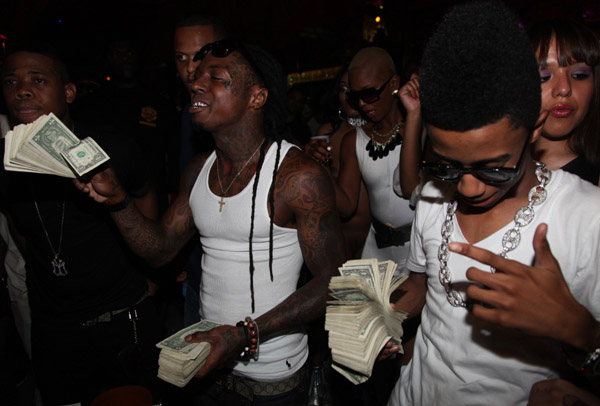 Oh the never ending Drama called Pop Culture. Like can they just make music and that's it? So in today's battle of the PC  we have Lil Wayne in one corner and Scooter Braun (Justin Bieber's manager) in another. What are they fighting over you ask? No, they are not fighting over a woman, but yes they are fighting over Lil Twist (Lil Wayne's protege). Apparently Braun was talking so much smack about Lil Twist that it caught LilWayne's attention and oh boy from the way Lil Wayne reacted, he is not having it. Braun's smack talk prompted lil Wayne to record an "OMG no he did not say all that" kind of message to Braun. ooooo boy.. the drama! see what he had to say plus the full video;
Lil Wayne Said
"I heard this bitchass ni–a Scooter talkin' shit about my little brother [Lil Twist]," he continued, with one arm around Twist. "Ni–a, this my motherfuckin' brother, anything you got to say, when you see me say it to my motherfuckin' face."
he also said
"And if you do happen to say it to my motherfuckin' face, I ain't gonna make you eat them words ni–a. I'mma put them bitches on your tombstone."
OUCH! ooooo he maaaaaad.. Swerve! Now for that awesome video haha

After all this, can somebody please drop a hit song.. Im done!.. Swerve again!