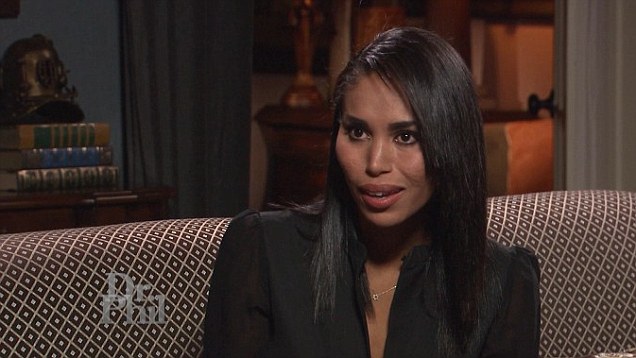 V. Stiviano getting a Reality show is an absolute NO!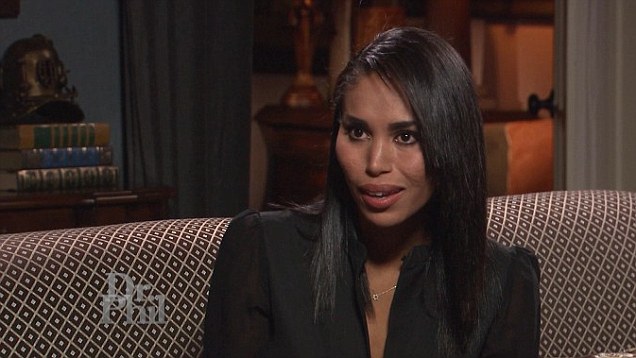 V. Stiviano is the woman behind the Donald Sterling controversy. Let me first of all say it is very hard to be objective when it comes to talking about this woman because she has proven herself to be a very bad person over and over and over again. Stiviano sat down to do an interview with Dr Phil and Brooke Anderson  of Entertainment Tonight. Both interviews aired today. Let me just say both people went in and it exposed her even more as a person that could not be trusted.
I sat through the two shows because like everyone else, I was curious to know why she did what she did. I was curious to see if she would answer the questions truthfully and to find out if there is more to her than we see.  Well, lets just say all she succeeded in doing was making me dislike her character even more. The more she talked, the more I felt like muting my TV but you know how curiosity is right? You sit there irritated but still watch on to see if anything different will come up.
Majority of the things she said, from saying she was given 2 Bentleys  1 Ferrari, 1 Range Rover and a 1.8 Milliona dollar condo by Sterling simply because she is a "nice person"  were lies. First of all, a nice person does not record peoples conversations without their consent. A nice person does not betray someone who is there for them simply because they want to be in the spotlight. She should ask her friend "Superhead", her 15 minutes was up pretty fast. Stiviano continued her lies by telling Dr Phil that Sterling knew she was recording the conversation  and he was ok with it. Sterling in his interview said he did not know why she did it and he was not aware that she was recording his conversations with her. If I weight both characters, I am more inclined to believe Sterling and not Stiviano.
These were just a few of the many lies she told in both interviews. I have never seen such a blatant PATHOLOGICAL liar in my life. Like I kept asking myself, does she beleive her own lies? Like she is the type of person that if you see her and see a snake, it is safer to run away from her and not the snake. My personal sentiment is that V.Stiviano is just pure evil and people like her are best ignored.
After spewing all her lies one after the other, Dr. Phil asked her what next? She pretty much said, a reality show. In her interview with Brooke of Entertainment Tonight she was asked the same thing and she admitted that a reality show was in the works and she even gave us a name, saying the should would be about her life. If she is telling the truth, I do not know, because with this woman, the truth is a very rare commodity but one thing I do know is that a V.Stiviano reality show is an absolute NO!. I am not sure what she would be doing in this show but we are sooo not interested. Seeing her getting this much attention is irritating enough, but to add her own show to the mix. Thanks but no thanks. We will pass on that So did you watch the interviews? Did you believe all she had to say? Should she have her own reality show?