about that Blac Chyna and Tyga, Drake, Kylie Twitter Hack Drama – Sigh!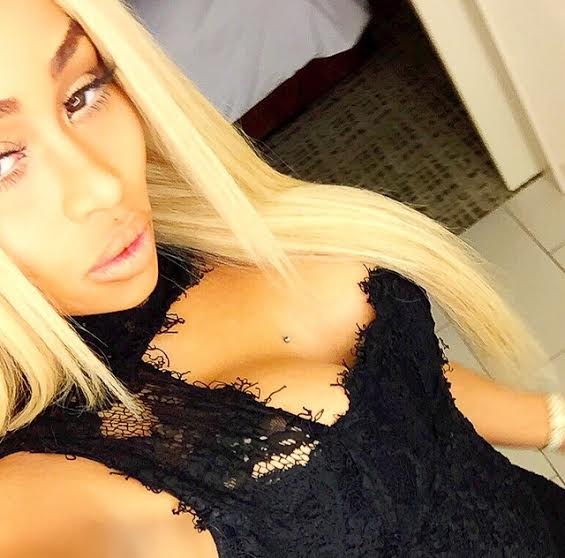 So a whole lot of messy drama went down today (Ill explain with screenshots too) between Blac Chyna and Tyga.  In the middle were Drake and Kylie Jenner.. Before I get into what went down, I just want to say I find it amusing when men who are dishing it cant take it. Tyga has been running around with Kylie Jenner (who also happens to be his ex's BFF's younger sister) – we wont get into how trifling Kim Kardashian is for allowing her sister do that to her supposed bestie…. but the second Blac Chyna posts a picture of herself tagging Drake, the next thing Tyga does is to hack her twitter account tweeting all sorts of petty nonsense..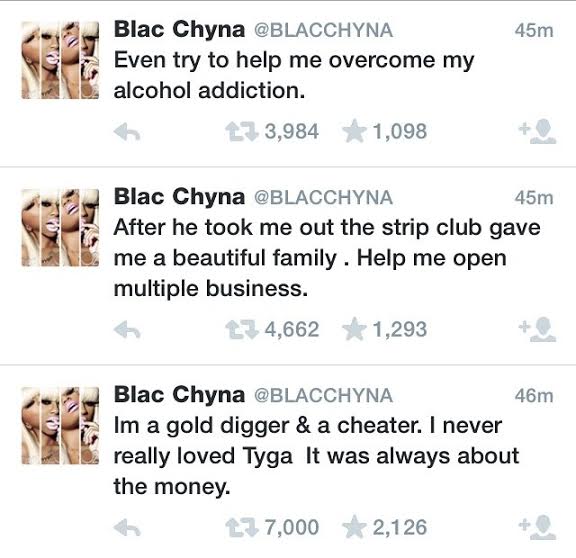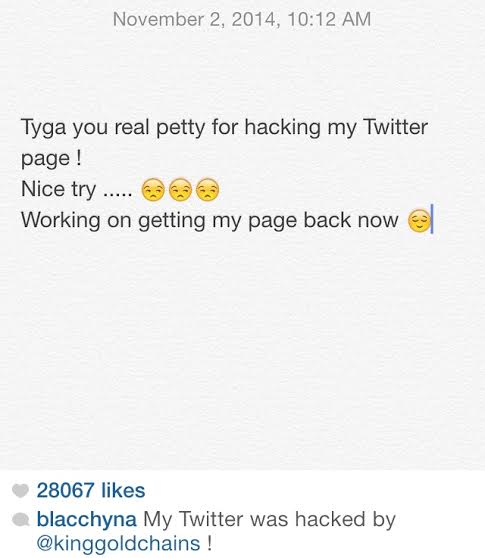 Blac Chyna has since admitted to being petty for tagging drake and I'm not for the mess but damn, as many times as he has been flaunting Kylie, how many times did Blac Chyna hack his account? Doesn't he think seeing him with Kylie hurts more than any dumb instagram tag?  Some of these men really need to learn to take what they dish. I got into this conversation on twitter and I still feel Tyga is the erring party.. I always say the fastest person to move on, has been moved on.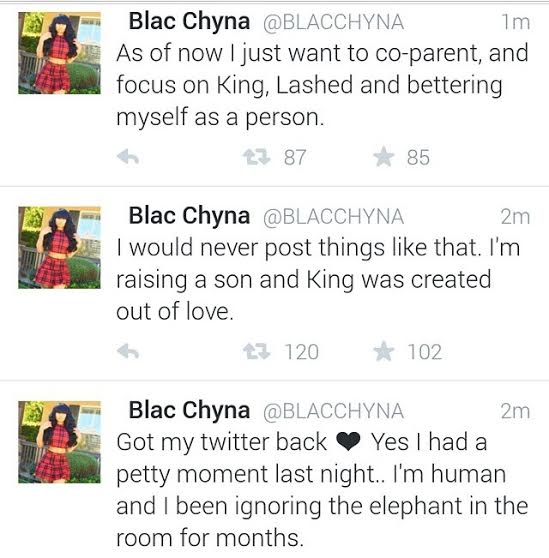 You don't move on from love hrs after your breakup.. Last I checked she is still single and has not been linked to any man and the closest thing she could find to getting him jealous is Drake's imaginary self. Yet, he is all over the place with the youngest Jenner. People want to bring up Chyna's stripper past, even if she WAS a stripper, how do you know she isn't trying to be a good person for her child?. On their sons birthday, she posted a picture of her, Tyga and her son and tagged it "my family".. That to me was a woman willing to forgive the shenanighans and have her family back together. She could be satisfied with child support checks.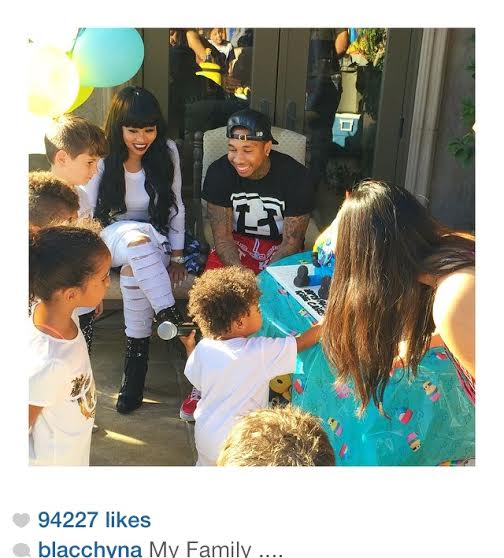 Reading the hacked tweets had me irritated like, If he was soo worried about his "family" he wouldnt have been jetting off to another country with an underage girl days after his kiddos birthday. I don't know who started what and really don't care but dang dude, Tyga needs to stop playing a victim when he has clearly moved on…. Drake on the other hand need to stay away from people ladies…lol.. Drake obviously has it out for Tyga because not only did he get Chyna in the mix, he then puts up a picture of him and Kylie on a set. Way to tell a man I have access to all your ladies right? Drake needs to take 50 chill pills and Kylie should know what goes around comes around.. then again, those Jenner Kardashians really don't care..