Actor Tracy Morgan in Critical Condition After New Jersey Car Crash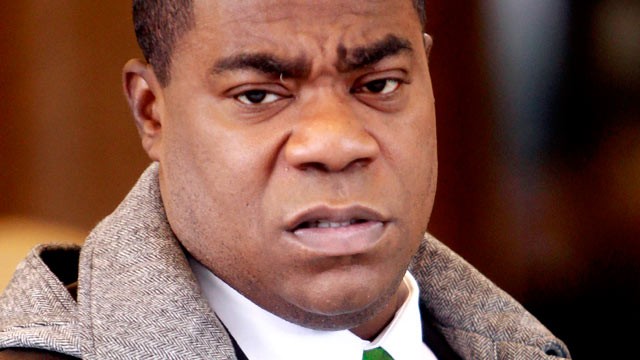 This is news you do not wish to hear on an early Saturday morning. Actor and Comedian Tracy Morgan who is known for his roles in movies like Little Man, Cop Out, and Rio. The 45-year old actor was rising in a limo when the six-vehicle accident occurred. The wreck involved two tractor-trailers, the limo bus and an SUV.
According to Sgt. Gregory Williams of the New Jersey State Police, the limo bus was the only vehicle that overturned and it looks like one of the tractor trailers may have rear-ended the limo bus, but all information is still preliminary at this time. The limo bus overturned at the New Jersey Turnpike in Robbinsville.
Authorities confirmed that one person was killed and the fatality may have been another passenger in the limo-bus. A spokesman for the Robert Wood Johnson University Hospital, where they were taken confirmed that four patients are being treated there. He said that three are in critical condition and one is in fair condition. The hospital said that a man named Tracy Morgan was among those in critical condition, but citing privacy laws, declined to confirm it is the actor
He is one of my favorite funny Actors. I hope and pray he gets well soon. My prayers also go out to everyone else involved in the crash.