Mercedes-Benz SLS AMG, Ferrari 458 Spider Pictures of Supercars Plus Facts
We always have a good time at SuperCar Sunday in Woodland Hills, Ca.  This week we spotted so many awesome cars. Some of the awesome cars we spotted include the Mercedes-Benz SLS AMG and the Ferrari 458 Spider.
If you are a supercar or luxury car enthusiast, you will enjoy this event. You will find yourself spotting a wide array of cars that suit your taste. You will also get the chance to meet some owners. I think the best part about supercar Sunday, besides oogling at cars, or finding out more about them, is the Comradery. People who get together with one common interest, cars! Anyway, without further ado, check out pictures of the Mercedes SLS AMG and Ferrari 458 Spider we spotted at Supercar Sunday.
Mercedes SLS AMG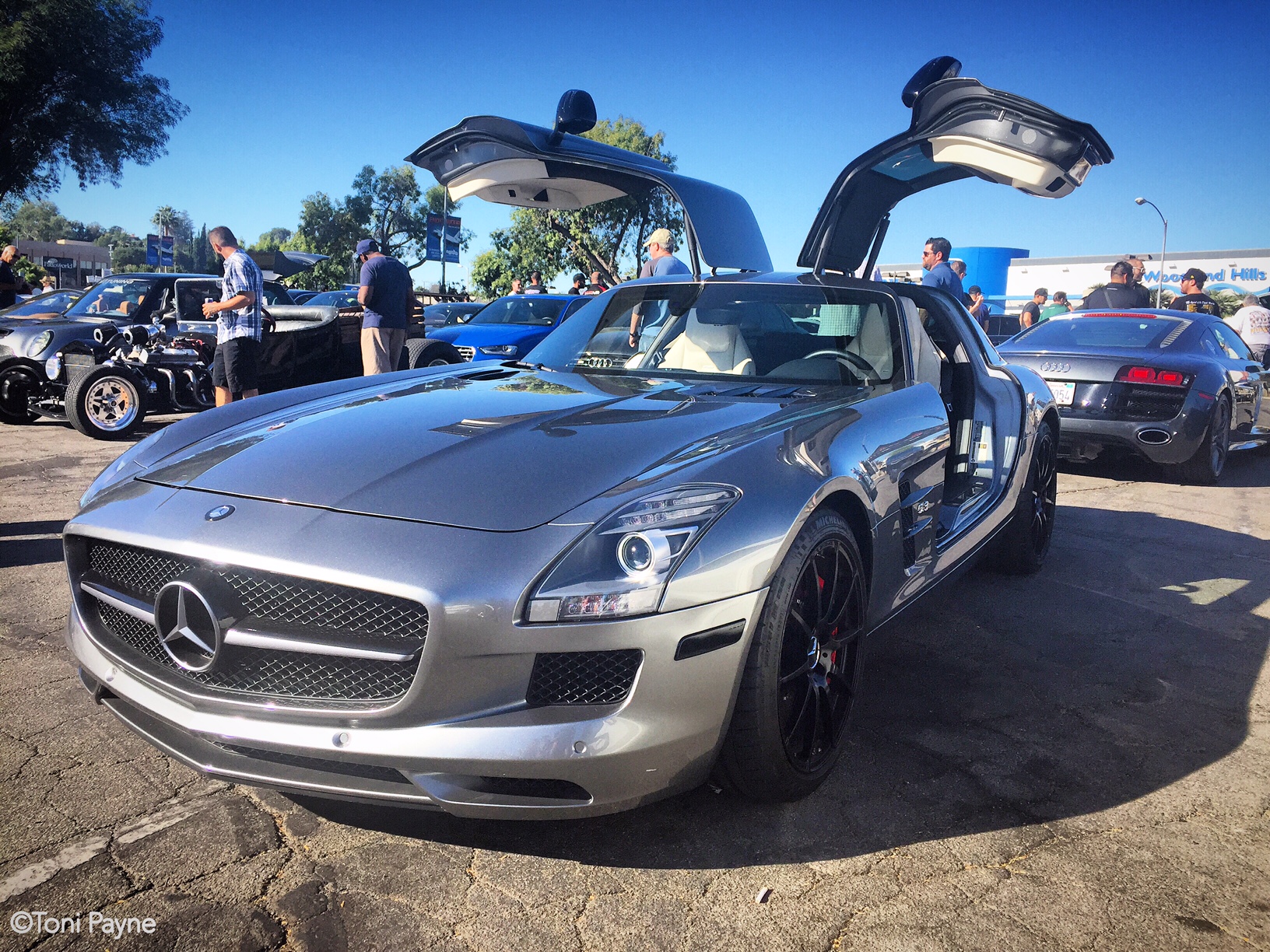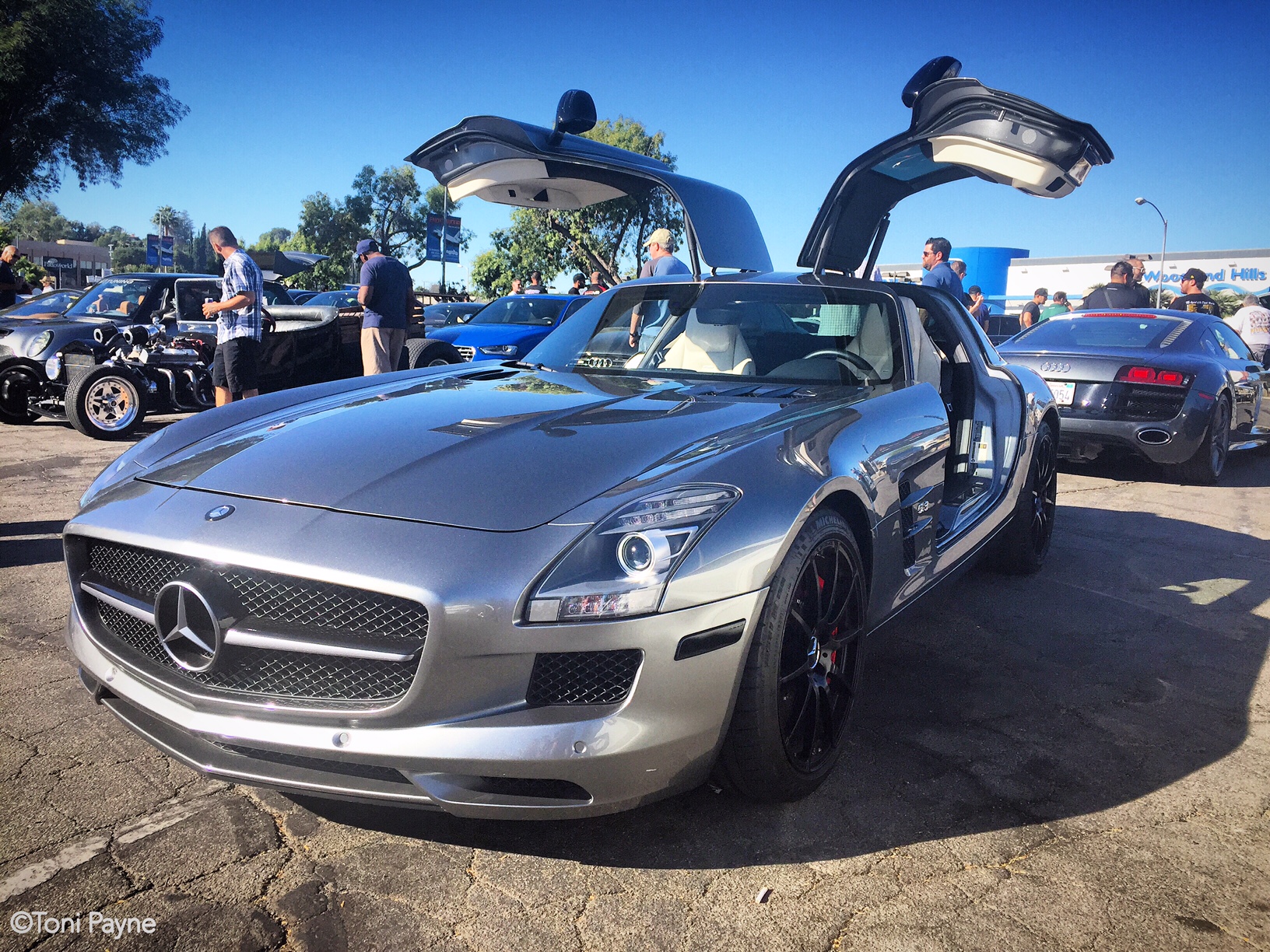 The Mercedes-Benz SLS AMG is a two seat luxury coupe. Mercedes-Benz is one of my favorite, if not my favorite car company. Their cars always have class and style and they are consistent. Plus, they have the most amazing concept cars of any car company. The designers at Mercedes are quite innovative. The Mercedes-Benz SLS AMG has gull-wing doors that open upward. It retails for over $200,000 US Dollars give or take a couple of 10 more thousands. There is a convertible version, but I personally prefer the coupe. Performance wise, it does about 0 to 62 mph (100 km/h) in 3.7 seconds, and can reach a top speed of 197 mph.
Some celebrities who have owned the Mercedes SLS are Jay Leno, Floyd Mayweather, Tom Hanks, Al Pacino, Eddie Murphy, Cristiano Ronaldo and Arnold Schwarzenegger.
Mercedes SLS Rear View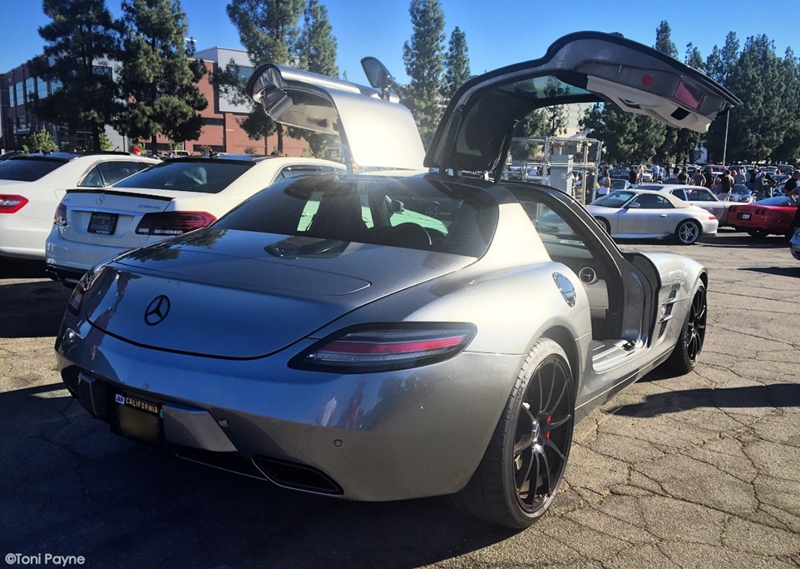 Mercedes SLS Interior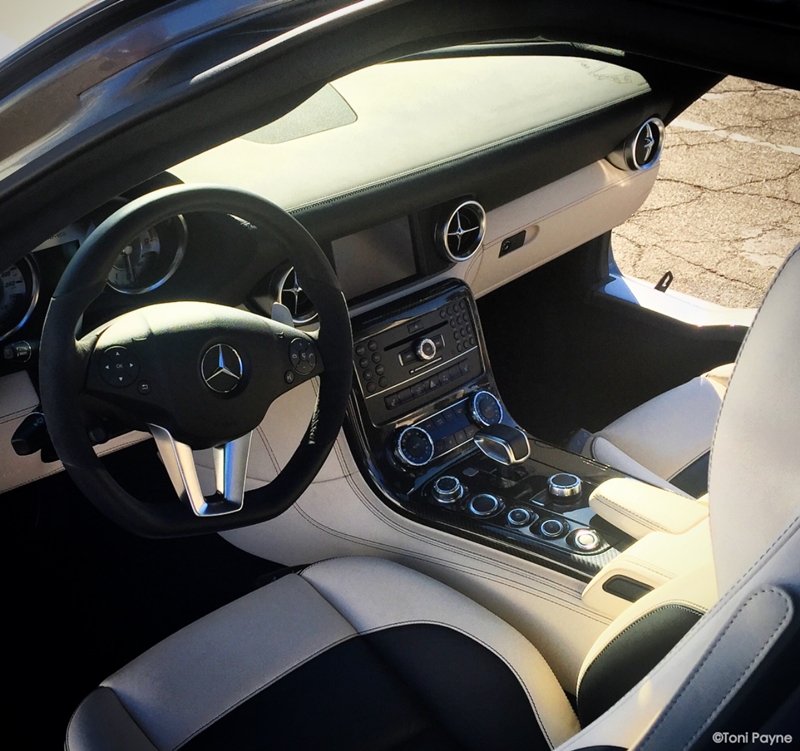 Ferrari 458 Spider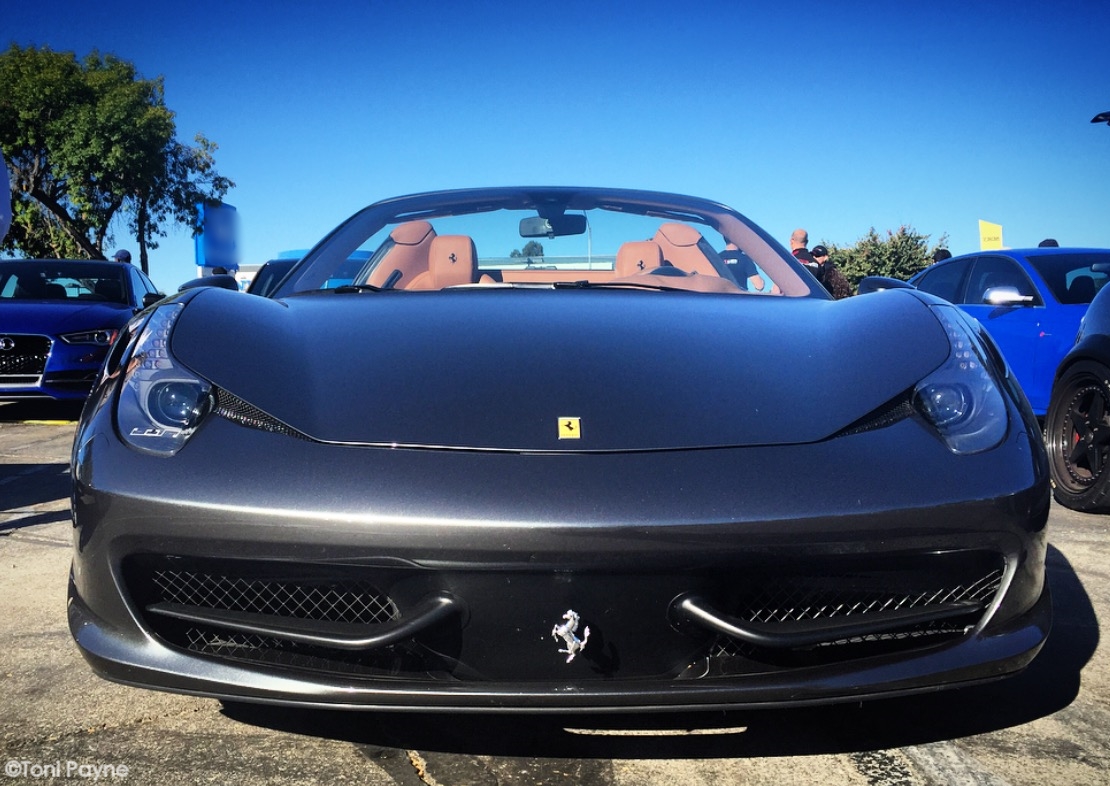 Italy is popular for a lot of things and the Ferrari is one of them. The Ferrari 458 is the replacement of the Ferrari F430 and a varient of the Ferrari 458 Italia. I have mostly spotted this car in red so it was nice to see an equally super hot grey one. This car is priced at over $260,000 US Dollars and performance wise, it is a monster. Ferrari makes about 2000 of the 458 Spider each year. So if you are one of the lucky few who own one, congrats! Its top speed is about 199 Kph and it does about 0 to 100 in 3 seconds. Can someone say wowzer? Wowzer!
Some celebrities who own or have owned the Ferrari 458 Spider are Justin Bieber, Seal, Iggy Azalea, Rod Stewart and Kylie Jenner. Personally, I think the most popular Ferrari owned by celebrities is the Ferrari California.
Side View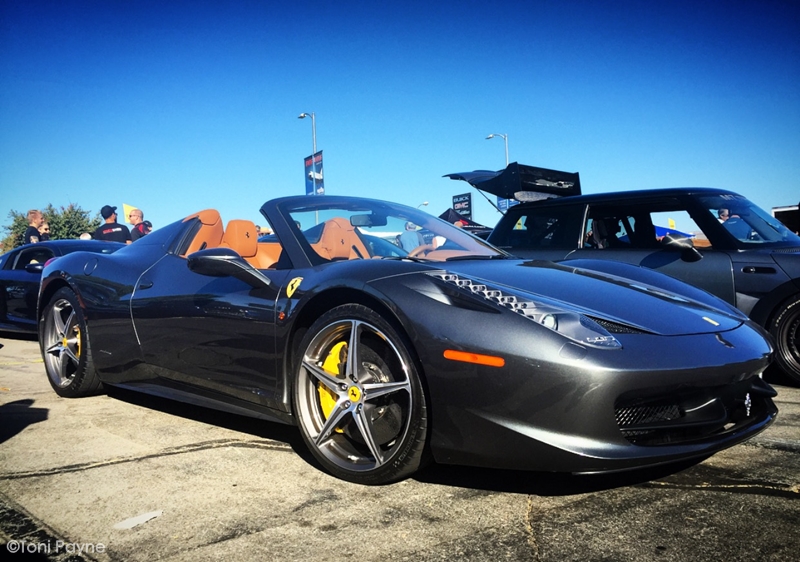 Ferrari 458 Spider Rear View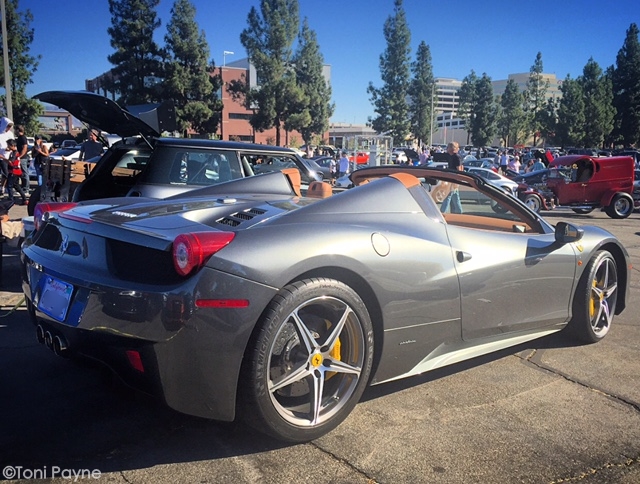 Ferrari 458 Spider Interior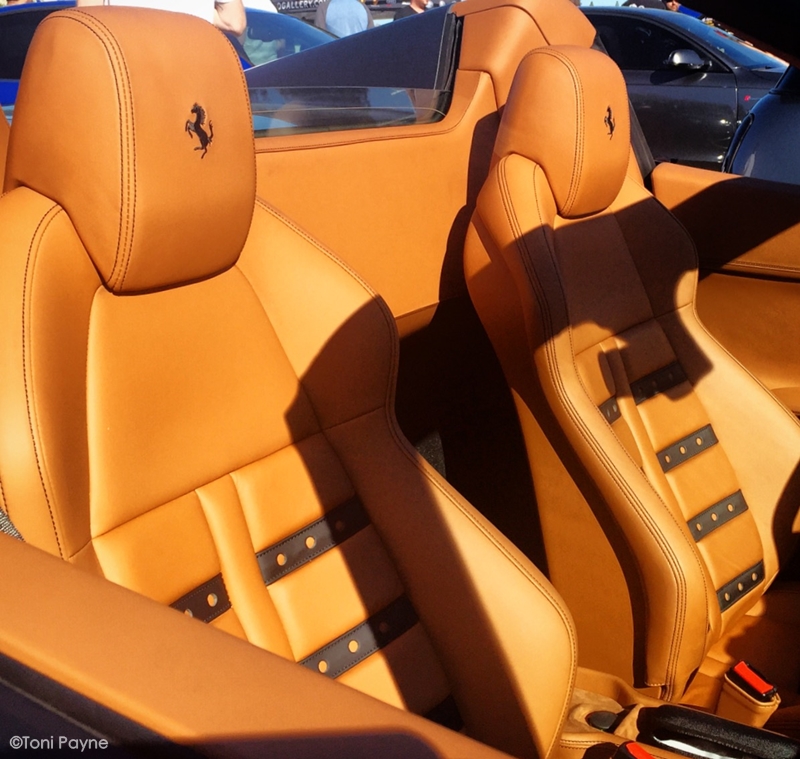 So what Supercars are your favorite?
If you wish to join a community of super car lovers, don't forget to check out our community forums.