10 Top Luxury Hotels in Los Angeles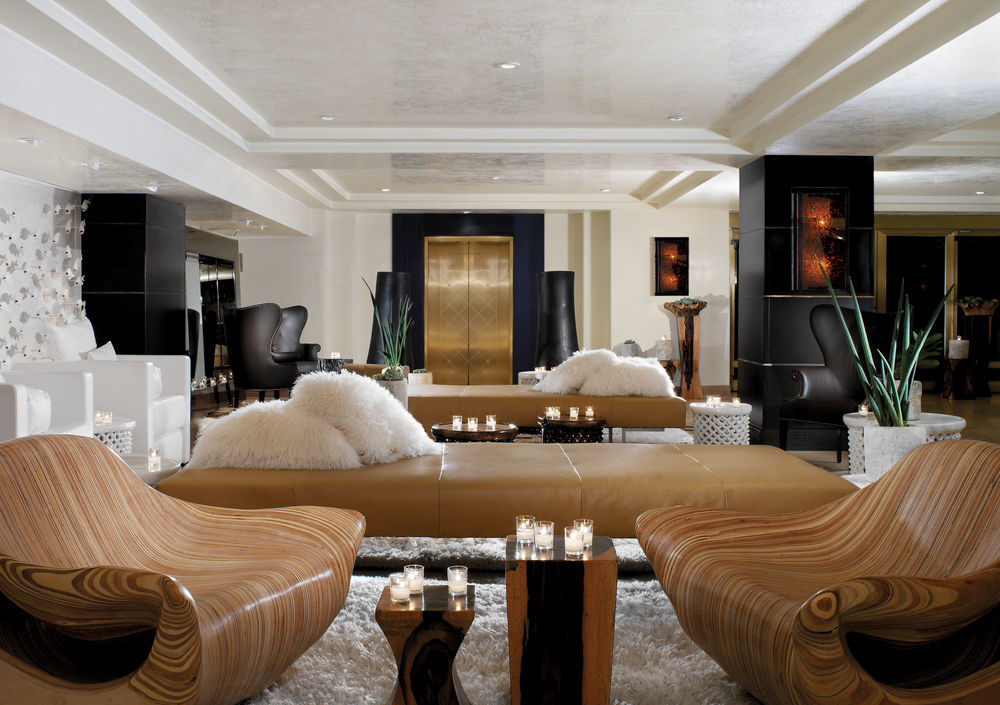 The area a tourist would consider visiting Los Angeles is actually quite vast. Landing at LAX, you could find yourself staying in one of many areas located in Los Angeles County. Getting around LA can be a traffic nightmare, most especially if you use the 405 freeway, so it is always advisable to get a hotel close enough to your activities. Before you go through the list of 10 top luxury hotels in Los Angeles, do keep a few things in mind.
Some popular areas in Los Angeles include, Downtown LA, Inglewood, where the airport is located and Hollywood, where the stars purportedly stay. There are also popular places like Beverly Hills, Santa Monica, Burbank and Woodland Hills in the San Fernando Valley.  All these places can be considered staying in Los Angeles.  It was quite difficult coming up with 10 Top Luxury Hotels in Los Angeles. So, while coming up with this list, I also took that into consideration. Having traveled to places like Dubai and seeing first hand what they consider luxury, in my humble opinion, a 5 star hotel in Los Angeles can be compared to a 3 star hotel in some other places.
10 Top Luxury Hotels in Los Angeles
Terranea Ocean Front Hotel, Rancho Palos Verdes 
The Terranea Ocean Front Hotel is located in Rancho Palos Verdes. It is about 14 miles from Los Angeles International Airport. This hotel boasts 582 luxurious smoke free guest rooms. Unlike luxury hotels in Dubai (which offer free children's clubs), it has a children's club which you have to pay for. The hotel decor is quite elegant with most rooms offering a view of the ocean. I like that Terranea makes use of a lot of light colors. I have said this so many times, I like to know my sheets are sparkling clean. Darker colored hotel room decor can hide a lot of things.
Although I feel like if you are young and hip, there isn't much to do around Palos Verdes, staying here can be beneficial for a getaway. The hotel grounds are serene and the view is beautiful.
The Ritz-Carlton, Los Angeles
The The Ritz-Carlton, Los Angeles is located on West Olympic Blvd. For a LA hotel, this is probably as luxurious as they come. It has a gym, a spa, and also, a rooftop pool with a gorgeous view of the city. This hotel has 121 smoke free guest rooms. One thing you will also find about LA is that a lot of the hotels do not permit smoking in its rooms. The lobby of the hotel is quite simple and so are the rooms.
Unlike the Terrenae, the Ritz-Carlton in Los Angeles is walking distance from a lot of notable places. It is an 8 minute walk from the Staple Center. You can also walk 3 minutes to Microsoft Theater and 9 minutes to the Los Angeles Convention center. It is also about a 30 minute walk to the Natural History Museum, so if you have kids, you should swing by. It is quite amazing.
Sofitel, Beverly Hills
If you do not visit Sofitel in Beverly Hills for their accommodation, at least go for their food. The hotel has a small restaurant bar on the premises that makes the most amazing pizza and other delicious meals. Located on Beverly Blvd, Sofitel LA has 295 smoke free guest rooms. It also has a full service spa, outdoor pool and a health club.
Finding things to do around Sofitel is easy. It is right in the center of Beverly Hills so a lot of shopping and restaurants are nearby. It is also walking distance to the Grove, if you want to shop, and La Brea Tar Pitts, which can be fun for kids. Driving from the hotel is also pretty easy. You can also grab a Uber to take you 10 minutes to The Getty Museum or 15 Minutes to Hollywood. While in Hollywood, don't forget to check out Ripley's Believe it or not.
Some of the Suites at the Sofitel have a nice view of parts of the city so if you want a view, you may want to request for a suite.
SLS Hotel, Beverly Hills
The SLS Hotel is in the heart of Beverly Hills. It is probably one of my favorite hotels in the area. I love its modern decor. Of course you already know by now that I have an obsession with light-colored hotel room decor, and SLS offers that. Simple elegance is the best way to describe the hotel. Decor wise, this, for my taste, is probably one of the best hotels in Los Angeles. SLS Beverly Hills has 297 smoke free rooms, 2 pools and a full service spa.
Most of their rooms offer a city view and come with free wi-fi and a 40 inch flat screen TV. Personally I don't classify things like flat screen TV's luxury in a hotel anymore. Most hotels these days have a flat screen TV. The suites, per usual, come with a living room so if you need that extra space for about $2000 US Dollars more a night, please feel free to splurge away.
Like Sofitel, finding things to do around SLS is easy. It is also walking distance from the La Brea Tar Pitts, the Grove, and a whole lot of luxury shopping.
The Huntley Hotel, Santa Monica 
One look at the Huntley Hotel in Santa Monica and you will understand why it is one of my favorites. This beach front hotel has 204 luxurious rooms. It also has a bar, nightclub and fitness center. Getting to the Huntley Hotel from the airport will not be a problem because they offer an airport shuttle service.
Seeing is believing, from the lobby all the way to your room, you will love the ambiance. I am usually very critical of hotels in LA most especially those close to the beach but Huntley is not bad for a beach front hotel in Los Angeles. Personally I think because there is a lot to do in LA and most people do not stay indoor anyway, a lot of the hotels lack that wow factor Iv seen in other places. Most have no real theme and rely heavily of their decor and architecture.
The Huntley is a 12 minute walk from Santa Monica beach so don't forget to check out the pier. If you are into catching Pokemon, Santa Monica Pier is a major hot spot to do so. Who knows, being this close to the beach, you may just find a Magikarp flapping away on your bed.
This list is on no way conclusive. There are a lot more hotels that could have made this list if I were to break them down by specific areas. These are just some of the luxury hotels you will find south, north, east or west of LAX.
More Luxury Hotels in Los Angeles 
Hotel Bel Air – This exceptional hotel is located on Stone Canyon Road. It has 103 guest rooms and is 10 miles from LAX.
The Ritz Carlton, Marina Del Ray – Marina Del Ray is one city you most definitely want to check out if you are visiting LA. It is a beautiful seaside city right in the middle of LA. By car, it is about 10 minutes to the airport and even less than that to Venice and Santa Monica Beach. The Ritz Carlton in Marina Del Ray has 304 guest room and offers a lot of rich amenities.
London West Hollywood Hotel – This hotel is located on North San Vicente Blvd. It has 200 guest rooms, a bar and a rooftop terrace that has an amazing view. It is about 10 miles from LAX.
Viceroy L'Ermitage Beverly Hills – This hotel is located on Burton Way in Beverly Hills.  It has 116 guest rooms and is about 8 miles from LAX.
Hilton Woodland Hills – This ocean has an absolutely simple yet lovely decor. If you are staying in the San Fernando Valley and want a hotel close to a lot of activity, this would be one of your top choices. Although it is technically not considered a luxury hotel, it can still rival some of the luxury hotels mentioned above.
Savings
We know staying at a luxury hotel can be expensive. To make up for the hotel cost, you can however save on cheap flights with our affiliate. You can also find Travel Packages to LA  that help you save cost on (Groupon Los Angeles). If you plan to visit Hollywood and want to see where the stars live, you can check out this Exciting Hollywood Tour Deal
Want to share your tips and advice? Visit the community travel forum to ask questions, get answers, meet people, and share your tips! If you have plans to visit Dubai someday, you can also read 10 Top Luxury Hotels in Dubai.