Lake Balboa is one of the most serene places to visit in the Valley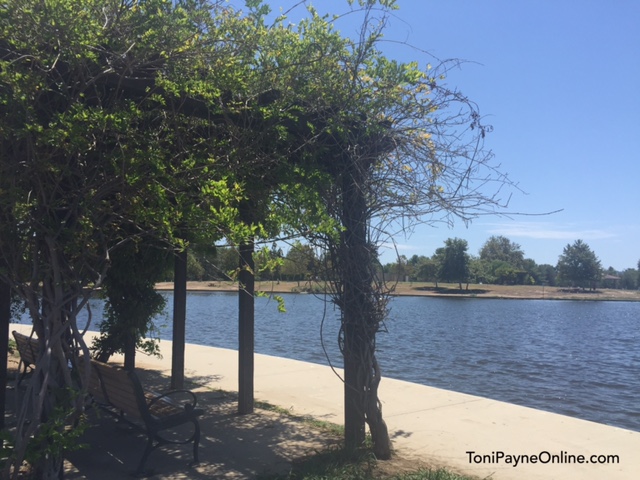 It's 11:52 AM in the morning. The hot San Fernando Valley sun is in its full bloom. We are sitting under a shaded park bench. The breeze, a contrast from the heat. The scenery, serene. Ducks, Squirrels, Pidgins and other animals are playing, swimming, or feeding. There is a lake in front of us. It is calm. A beautiful scene, where you almost want to kick you feet up and fall asleep. Instead, we sit, watch, converse and relax without a single worry in the world – for that moment.
An escape from the hot summer weather in California
Summer in California can be very hot. For an outdoorsy type person, it can also be challenging. Do you stay indoor away from the heat? Do you go out and bask in the outdoor life. On days off from working, this challenge can be more prevalent. If you decide to spend time outdoor and are in the San Fernando Valley area, Lake Balboa is one of the places to visit in California. Lake Balboa, formally known as the Anthony C. Beilenson Park is a family oriented park located in the Los Angeles County. It is free to the public. It is also one outdoor place that works year round in California.
About Lake Balboa
There are a lot of things you can do at Lake Balboa besides catching a cool relaxing breeze. While reading, don't forget to check out my video below of a cool goose I met at Lake Balboa.
Some of the things to do there are;
Going hiking around the park
Bike riding along the bike trails
Birthday Parties (no alcohol allowed)
Renting specialty cycles that sit up to 6 to cruise around the park
Duck watching (You are not supposed to feed the ducks but most people do)
A nice picnic on some of the grassy areas and picnic benches
Barbecue on the barbecue pits or simply bring your own
Bird Watching (You can find some Canadian Geese and other foreign birds here)
A huge playground for the kids with a sand area
Golf Course – towards Woodley
Baseball diamond
Rent a mini boat to cruise around on the lake
Watch the cherry blooms blossom
Or you can start a career as a Duck whisperer
These are some of the things you can do at Lake Balboa. Lake Balboa is located on 6300 Balboa Blvd, in Van Nuys, CA 91406. It is a lovely place to visit. If you have never been to this park, do give it a try someday.