#AskToniPayne , My man is upset about a male friend
#AskToniPayne is where you can come to, to share your story and seek advise. I will dedicate a post to the question and my answer. If you have any dear TPayne question, please feel free to use the contact me button.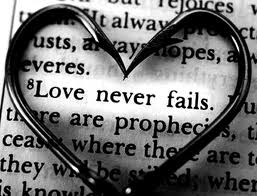 Now for our next #AskToniPayne.. I will keep her name anonymous because she did not indicate if she doesn't mind sharing her identity. NOTE: When sending your #AskToniPayne questioni; Please indicate if you don't mind sharing your identity when you send your message. Ill usually keep it at first name and last initial max. okiiee lets get to it.
Hi Have been with this really amazing man for 3yrs now and for that 3yrs we have been living together. And just recently i lost my dad and in the day of the burial a friend of mine who happens to be a guy came for the burial he got so angry that i shouldn't have invited him and i should have told hum about it earlier and since that 15th till now he is still upset about it and am wondering where i went wrong. This is someone that i left all girlfriends for just so we wont be having issues. Am thinking we at that stage of just breaking up bcos this stage of my life is when he should be my friend cos am going through alot. Honestly i dont know what else to do. i just need help cos its too much on me now. – O.O
O.O. Correct me if I am wrong but you just stated that he is an amazing guy. Meaning he has been a good boyfriend up to this point. What I see here is a break in communication somewhere and a few unanswered questions. Who is the guy? Why is your man so concerned about him? This situation requires a lot of patience and communication. I suggest you take some time out to sit your man down and ask him why he is upset about that particular guy. You can apologize for not letting him know and explain that you did not feel he would mind. He should understand that during such a difficult period such may not occur to you. If he is truly amazing, he will understand.
If after that he is still on the issue, remember men are like babies, they enjoy reward and praise. You can find his soft spot, ie. cook his favorite meal or plan a little surprise just to soften him up before you have another heart to heart with him. Assure him of your feelings for him and be mindful of keeping your tone low when you discuss the topic, so you don't come off as angry or confrontational. If he still refuses to talk, maybe you should give him time. This is where patience comes in. During the days that you are waiting, don't ignore him totally. Act like there is no problem. Allow him bring it up and talk on his own. If you feel like it, you can leave little love notes around the house so he doesn't think you dropped the topic because you are upset. I am sure with time he will come around. I hope this helps.
If you are reading this and have any advice you would like to add for O.O,  please feel free. I would love to hear what the men have to say. How do you think she can break the communication ice and resolve this issue?