#AskToniPayne, I am confused about two guys and dont know who to choose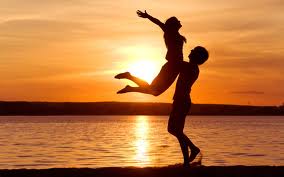 Its #AskToniPayne and this question comes from a lady named Jane who says she is confused about two men she has in her life. Read her email below.
What do one do when she has a boring relationship? he doesn't know how to say love u, play romantically, talk live to you. After 6 months of the relationship, you met another guy that calls you my love, that wakes you at 5am for prayers , laff on the fone etc. And the irony is they are both ready for marriage. Which would one choose. They are both faithful, both good Christians but the quality differs.
Dear Jane, I think you have answered your own question. If not, then ask yourself, do you wish to spend the rest of your life with someone you are not satisfied with? You can try talking to your current man but when a woman is already looking outside, there in lies a big problem. You should give yourself some time off to find out who you really are, what you can stand for a lifetime, and ask what you really want and how you see your future and more importantly let your instinct guide you. I hope this helps
If you are reading this and have any advice you would like to add for Jane, please feel free. I would love to hear what you have to say.