5 Visa Free Vacation Spots for Nigerian Passport Holders
Is your passport green? Have you ever wanted to travel out for a beautiful summer vacation and just did not feel like going through the stress of getting a visa? Are you tired of going to Dubai all the time but feel the options are limited? Well, stress no more because in another installation of my around the world Lifestyle series, where I feature different lifestyles from around the world, I will share with you 5 totally awesome places your beautiful green passport can take you for the summer without an advance visa being needed. I call it the visa free for nigerian passport holders post. I will also share with you things you can do there to make your vacation memorable. Keep in mind these holiday spots are not limited to Nigerians alone.
5. Burkina Faso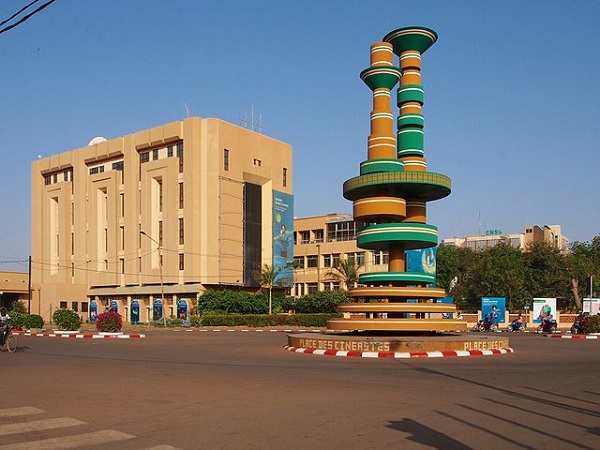 If you want to enjoy the feel of another West African country with a rich culture, then you may want to visit Burkina Faso. This country is surrounded by six countries: Mali to the north, Niger to the east, Benin to the south east, Togo and Ghana to the south, and Côte d'Ivoire to the south west. I absolutely love that they have a very rich culture. You will come back with loads of beautiful pictures and some fantastic memories. There are loads to see here like the National Museum, the famous Voodoo trail, and they do have one of West Africa's best Wild life parks. The airlines that fly to Ouagadougou in Burkina Faso are Lufthansa, Ethiopian Airlines and Air France
4. Mauritius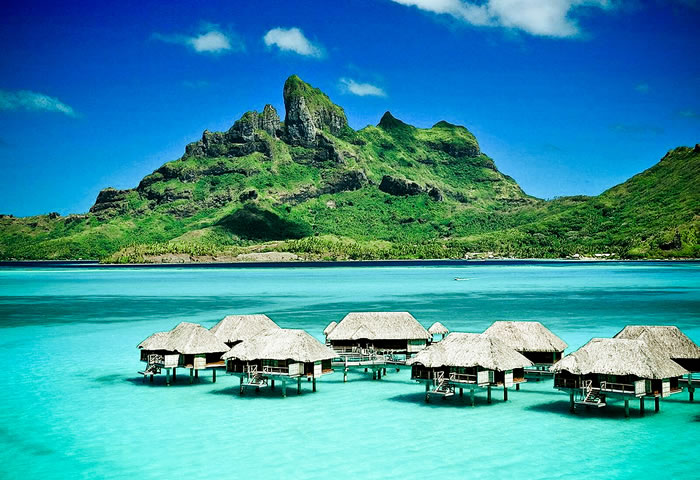 Republic of Mauritius, is an island nation in the Indian Ocean about 2,000 kilometers off the southeast coast of Africa. According to Discover Mauritius, "Mauritius will enchant you, will uplift your soul, making you feel that you belong to the chosen few. Every visitor enjoys personal attention. Every encounter is an opportunity to discover a friendly face. Behind each smile lies the promise of a unique holiday. The contrast of a multitude of colors and tastes, the island, set in its turquoise sea, is an oasis of peace and tranquility" They did not lie. Seeing is not always believing because this place is absolutely gorgeous. Some things to do here are Island tours, spending your honeymoon loved up here, spas, enjoying the beautiful scenery and lots more. Some of the airlines that fly there include Emirates, British Airways and South African Airways.
3. Vanuatu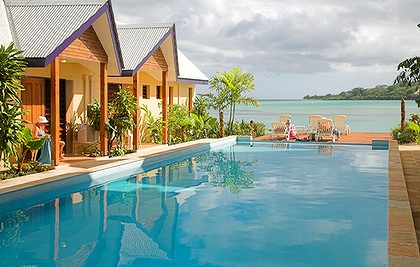 An island nation located off the South Pacific ocean, Vanuatu is popular for their beautiful beaches and interesting locals. It can easily pass off as one of the spots where the hit tv show Survival could have been taped. It boasts a very tropical weather which remains like that for about 9 months out of the year so it is quite similar to Nigerian weather. Its rainy season starts around December and goes on till around April making Summer one of the best times to visit and avoid the rain. There is a lot to do here from cruises to a fun nightlight to Eco tours, Fishing and more. Plus if you have the heart, try and check out their Volcanoes. If you love that tourist life, try looking into Vanuatu as a summer vacation spot. The following airlines do fly to Vanuatu; Air New Zealand, Virgin Australia and Air Pacific.
2. Fiji
If there was ever an island to call one of the most beautiful islands in the world, Fiji would easily be it. I am not sure why a lot of people in Nigeria do not take advantage of this hidden beauty either for weddings, honeymoons or special family events. The place is absolutely gorgeous. Fiji like Vanuatu is also located on the South Pacific Ocean about 1000 miles from New Zealand. This is that place you know you can spend the entire day relaxing and by the end of your vacation you will feel like a brand new person. So in love with this place am I that it is in my top 3 places I would spend a year and not mind. There are lots of things to do here, some of which include, sight seeing (trust me you will be in awe the entire time), sailing, island tours, boat rides, spas, and they have some very cool honey moon packages for newlyweds and those who just want to spice up their love life. The airlines that fly to Fiji include Emirates and Virgin Australia.
1. Nigeria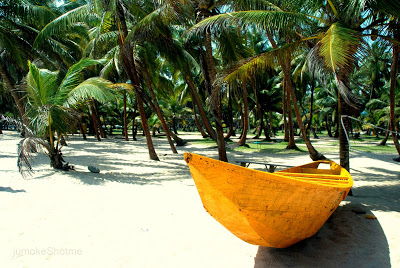 Of course you do not need a visa to go to Nigeria from Nigeria, ( lol ) but yes I included Nigeria in the list because Nigeria does boast some very beautiful hidden secret tourist spots. Some of the places to consider going to on your summer vacation include Osun State where you have Oluminrin Waterfalls in Erin-Ijesha, Ife Museum in Enuwa Square. Ataoja Royal Palace, the Ile-Ife city walls which are the relics of walls built to protect Ile-Ife from being invaded by enemies and more. Osun state boasts a beautiful culture and there is assurance that you will learn a lot about their history. There is also Ogun State, where you have the popular Olumo Rock and a beautiful rich history that the indigents will graciously share with you, the Ebute Oni Tourist Beach Resort, the Hill Top Golf Resort and lots more. Lets not forget the beautiful state of Cross Rivers where you have the Tinapa Business & Leisure Resort, the Afi Mountain Wildlife Sanctuary, the Agbokim Waterfalls and lots more. Even in Lagos you have private mini resorts like La Campagne Tropicana.
These are a list of 5 places you can visit with your green passport for a nice holiday without the stress of getting a visa. However way you plan to spend your vacation, the most important thing is to enjoy yourself and stay safe. Always remember with every country you plan to visit that is not yours, it is always wise to research their rules and regulations before hand. It is also always wise to be at your best and just enjoy the place as much as you can. Don't forget your camera at home because the memories should be documented in pictures
Do you know other visa free vacation spots? Feel free to share in the comments section.