Can too much Masturbation lead to a weak erection?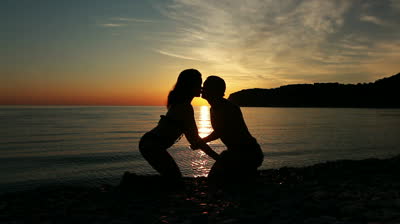 If you enjoy beating your meat constantly, stop and read this. Take your hands off the dong and listen up.
BOY: Since when did too much masturbation become a problem?
GIRL: Since it started making you d*ck limp.
Now, imagine that scenario playing out with you and your lady. For years, there has been a constant debate on if too much masturbation can cause a weak erection. If I were to give a simple answer, I would say yes but if I were to give a complicated answer, I would say maybe, because there are other factors that could be could also cause a weak erection. For the sake of argument and because I am not a doctor, we will only discuss the simple answer which are of course based on my personal opinion and observations and I will also use case studies as examples.
I have a friend, lets call him "Man A". Man A is a regular customer in the meat isle. He masturbates at least twice a day almost everyday. Man A has been doing it for so long without any issues but the problem now is, he has started to notice that when he is with his woman, his erection is not quite what it used to be. His penis just doesn't get as hard anymore unless of course, he decides to whip the monkey. He also noted that, once he does this, it comes alive again. This has started making his lady feel insecure so he wants to fix it.
I know a guy, let call him "Man B". Man B has been masturbating for so long he no longer knows how to have sex with a woman without beating his meat. It has become a problem for him because his girlfriends end up leaving due to lack of satisfaction in the bedroom and he just doesn't know how to stop. oh my! Can these two cases be attributed to too much masturbation? Personally, I think so.
What do these two guys have in common? I believe they have allowed themselves get so used to the sensation they get while masturbating that regular intercourse no longer does the magic. We all know sex is as much a psychological thing as it is a physical thing. If your mind is conditioned to only enjoy it when hands are on it, well, that is what your body will respond to. So before you pull out that Vaseline (or whatever else you use), ask yourself, will too much of this have consequences later? To be on the safe side, never allow yourself get so used to masturbating that you see it as a cool alternative to the real deal. Plus, word is, It can eventually lead to erectile dysfunction where a man can no longer hold an erection long enough to have sexual intercourse.
If you are a guy that is already here and your penis just doesn't get as hard as it used to, make that conscious effort to recondition your mind and body back to what it was. This may mean you will have to stop beating your meat. Do not be embarrassed or frustrated, it may take some time to get used to. Do it for you, do it for that special lady who will love you. Ladies, if you have a man who doesn't satisfy you because of a weak erection, do not moan and scream while suffering an smiling. Don't fake it, don't cheat, don't lie. Talk to him, tell him this is how you feel and help work through it together. Good luck to you all and don't forget to join me on facebook for even more insightful discussions.