If a woman hits a man, should he hit her back?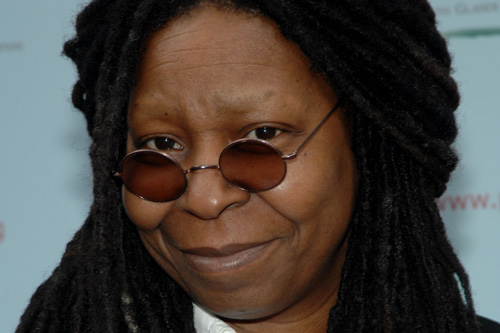 Not to hammer on this Jay Z and Solange domestic violence issue but on a recent episode of "The View", they were talking about the attack and Whoopi Goldberg said, "if I slap a man, he has every right to slap me back." While her statement may not sit well with a lot of people, she does have a point. Before I continue this, lets first of all watch this video of a woman dishing some hot slaps to her husband.
Brutal much? Now, let me ask, did you laugh when you watched that video? If you did laugh, was it because the victim was a man? Why is it ok for a woman to hit a man but when a man hits a woman, all hell is let loose? Men can be victims of domestic violence too and I do not think gender gives you immunity. If you hit a man and he hits you back, do you have a right to complain or cry foul? It is always best to keep your hands to yourself and resolve issues without violence. Personally, I would advise any man who get hit by a woman to walk away simply because it is the wise thing to do. No matter how we look at it, most times, a woman's strength cant be compared to a mans. One slap from a man can feel like half a punch from a woman. When you find yourself in such a situation, it is best not to aggravate it even further. You can watch what Whoopi Goldberg said in the video below

So what do you think? Do you agree with Whoopi Goldberg?