Mercedes GTS AMG, DeLorean Pictures of Supercars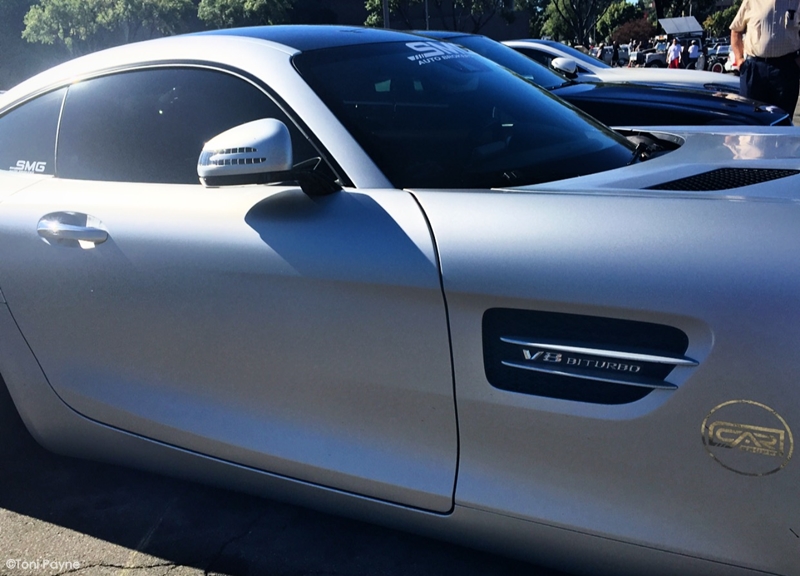 I am a big fan of Supercars and if you are a regular visitor here, you already know about Supercar Sunday. I spotted a lot of awesome cars this Sunday, some of which include the Mercedes GTS AMG and the DeLorean. It was actually a pleasant surprise spotting the DeLorean. Although this is not the first time the car will be at the event, this was my first time seeing it there. If you have ever watched Back to the Future, then you will remember the epic car used in the movie. The DeLorean has not been produced since 1983. Yikes! Well, don't fret about seeing one because over 5000 DeLoreans are supposedly still in existence. Also, the company is planning to start making new DeLorean DMC-12 in 2017. Awesome right?
I am curious though, if you own a 1983 DeLorean, would you exchange it for a 2017 model? Personally I would. Simply because of new technology. Then again, a classic car is a classic car and that can't be beat. So without too much of the "what would you do" talk, lets check out pictures of the Mercedes GTS AMG and DeLorean I spotted today.
Mercedes GTS AMG

The GTS coupe is made by one of my favorite car companies, Mercedes. This sports car has two seats and a lot of horse power. The Mercedes GTS AMG retails for about $111,000 US Dollars. This is still less expensive than the Mercedes SLS that I also spotted at the event. It has 503 horsepower and does 0 to 60 in 3.6 seconds. This car can also be an everyday car, if you only need a two seater. It has a hand crafted engine and AMG's high fiber exterior trim. It comes with a whopping 8 airbags for added safety.
Some celebrities who own or have owned the Mercedes GTS are Eddie Murphy, Mario Falcone, Pharell and Scott Disick.
Mercedes GTS AMG Rear View
Side View
DeLorean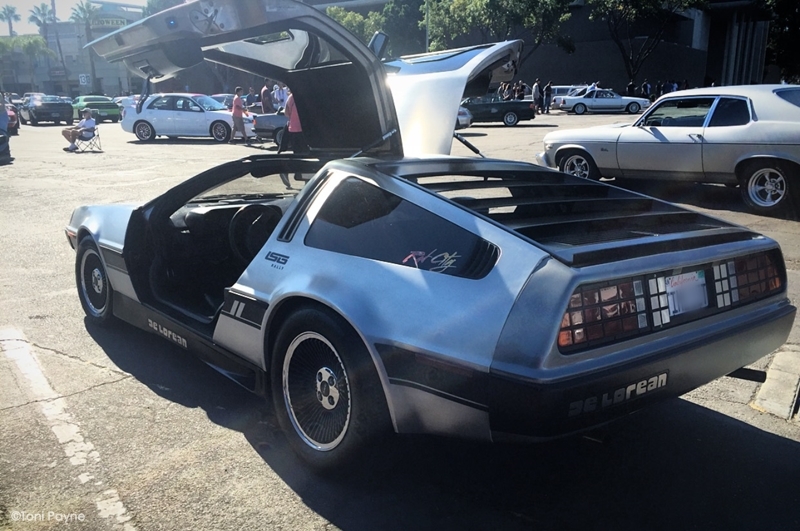 The DeLorean became a pop culture icon after the movie Back to the Future came out. You can still spot a ride at Universal Studios, where you go off on an imaginary adventure in a DeLorean. This car like I said, has not been produced since 1983, but new ones will be made starting in 2017. Back in 1981 the DeLorean sold for about $25,000 US Dollars. The new DeLorean will be priced at about $100,000 US Dollars.
A celebrity who owns the DeLorean is Will.i.am from the Black Eyed Peas. He allegedly commissioned one in 2011 for a whooping $700,000 US Dollars.
So which do you prefer? The Mercedes or the DeLorean?
Don't forget, If you wish to join a community of super car lovers, you can check out our community forums.