Lets Talk Cars: The Porsche 911 WC GT3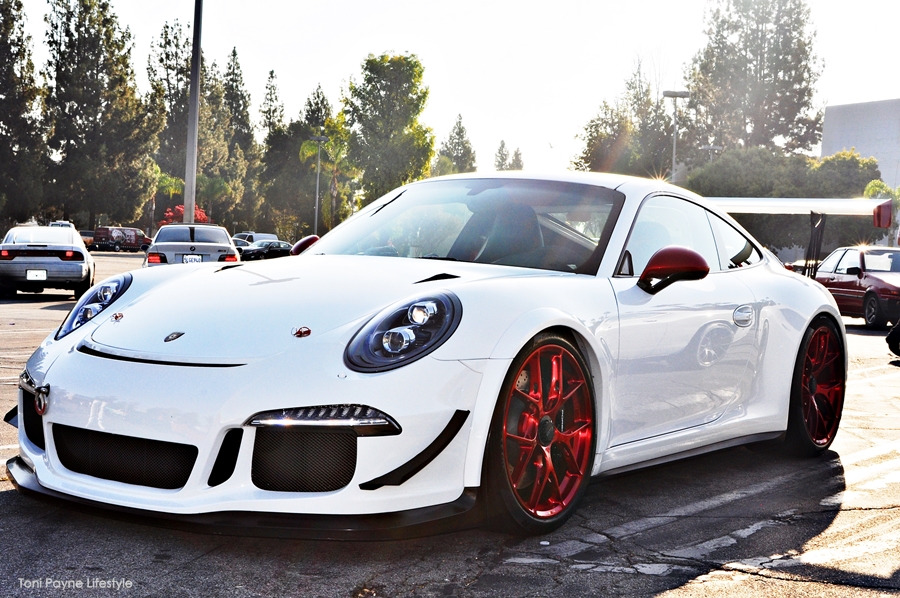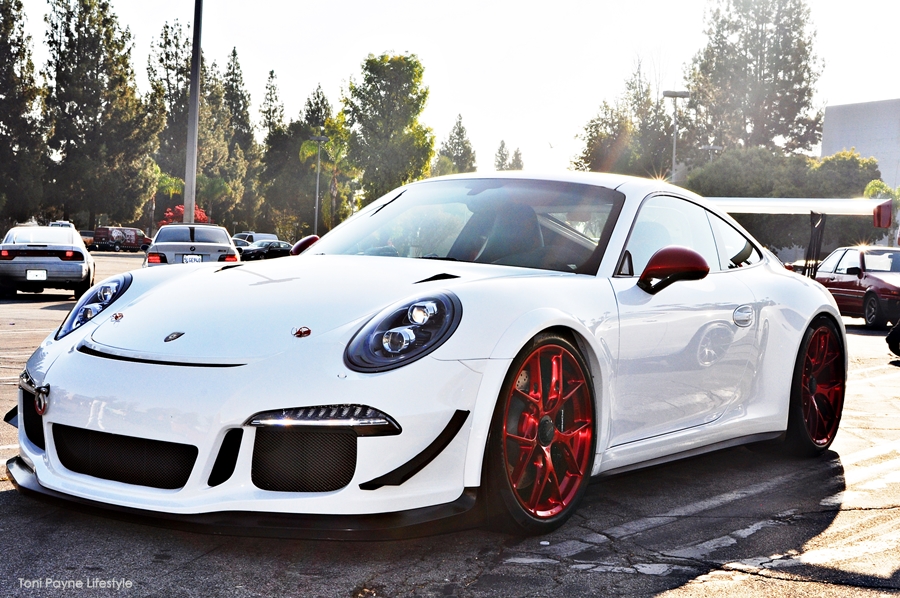 The Porsche 911 WC GT3
The Porsche WC – GT3 was spotted by us in Woodland Hills, Ca. This supercar is a transformation of the Porsche 911 GT3 into a race car.  Although both versions come fully equipped to serve the need for speed, the WC has extra modifications specifically designed for the tracks. With the WC GT3, the WC stands for World Challenge, a North American racing sprint series. World Challenge has different autos competing from Porsche to Audi, to Mercedes. World Challenge cars although developed on the race track, have also been refined for road use. We have spotted several WC GT3 in California.
Performance
Due to its performance the WC GT3 can be considered a supercar. Modifications usually vary but we do know specifics about the original version 911 GT3.
The Porsche GT3 goes 0 to 60 MPH in 3.1 Seconds
The horsepower on this baby is 500 hp at 8250 rpm (Revolutions per minute)
Just in case you are wondering, RPM is  the number of rotations around a fixed axis in one minute.
Its top track speed is 193 Miles Per Hour
Its compression ratio is 12.9 : 1
Unlike most cars, it has a rear engine
Its fuel consumption ranges from 14 to 10 MPG city and highway respectively
Its fuel tank capacity is 16.9 gallon
Engine speed is facilitated by lightweight titanium connecting rods
It has a whopping 7 gears with direct fuel injection
Body and Aerodynamics
It has a wide track for performance, and newer models have an 4 extra inches at its wheelbase
A body made from lightweight alloys and carbons like aluminum also help enhance performance
Also, this allows the GT3 to be strict on weight
Features a muscular rear appearance
It also has a rear spoiler made from aluminum and carbon
A sports exhaust system features two front silencers, one rear titanium silencer and two catalytic converters
The interior features an ascending center console with ergonomic gear shift paddles on the steering wheel
Controls are position for easy reach taking into considering the purpose of the car
Pricing
The Porsche 911 WC GT3 ranges in price. Prices start in mid-range $100,000 used US Dollars and can run you over $200,000 US Dollars depending on customization. The original version 911 GT3 has an MSRP of $175,900 US Dollars.
Cool Facts
Some celebrities who own the GT3 are Rickie Fowler, Mark Webber, Patrick Dempsey and George Clooney.  Bottom line is, the GT3 is not just a good-looking car, If you are getting a Porsche 911 GT3 or customizing a WC GT3, you will enjoy it effortless smooth drive and high performance.