Jamaica Vacation – Things you should know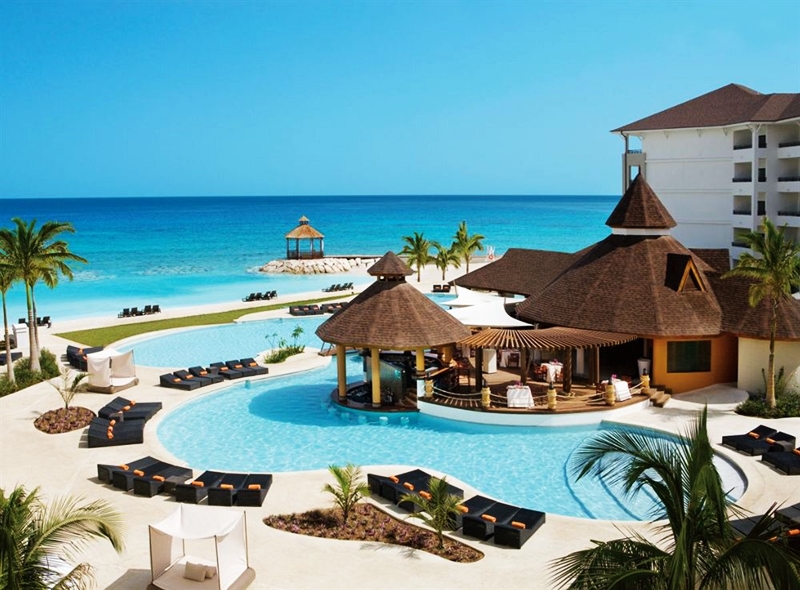 The Caribbean Sea is always a good choice for spending your vacation and Jamaica is absolutely the best place for finding everything a tourist may need. For decades people Jamaica has been a tourist location so expecting  a great vacation usually comes with the package.
Where is Jamaica
The island country of Jamaica is surrounded by the fabulous Caribbean Sea.  It is located in the Northwest Caribbean sea,  90 Miles south of Cuba and 119 miles west of Haiti.  Its combination of a pleasant tropical climate and fantastic sandy beaches, makes it a real paradise to visit.  Jamaica has such a diversity of flora and fauna that will make nature-lovers fall in love. Some of the hidden gems in Jamaica at located in protected areas. Its capital city, the legendary Kingston is a true architectural pearl worth visiting at least once in your lifetime.
Travelling to Jamaica – Airports
Reaching Jamaica is relatively easy because there are three international airports in the country. Sangster International Airport is located in Montego Bay. Norman Manley International Airport is located in the Jamaican capital of Kingston, and Ian Fleming International Airport in is located in Ocho Rios. Jamaica is a tourist island so getting around should not be a problem. Upon arrival, there will be plenty of cabs and other means of transportation to reach any point of the island.
Jamaica's Interesting History
According to reports, the first people to settle in Jamaica, as early as 600 A.D, were the native tribes Arawak and Taino from South America. Back them they called the island Xaymaca. They were still in Jamaica when Christopher Columbus arrived on the island in 1494. For the next two centuries, the Spaniards ruled over the island but were later replaced by the British. Jamaica and its famous Port Royal used to be the stronghold of pirates and buccaneers, who harassed the entire Caribbean Sea. The country gained its independence in 1962, and since then it has become known worldwide known for its incredible culture, music, and excellent sports achievements.
Jamaica Vacation – Popular Destinations in Jamaica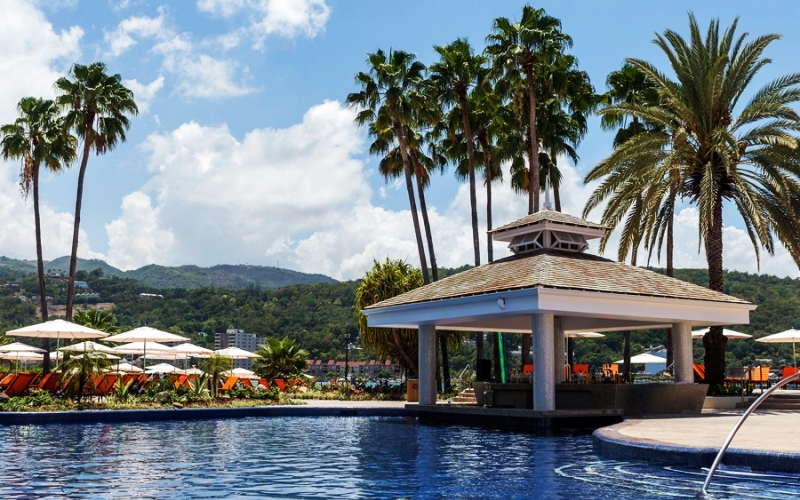 If you are not sure where in Jamaica to visit, there are some destinations that are more popular for tourists than others. Some of the popular destinations are Kingston, Montego Bay, Negril, Ocho Rios, Port Antonio and Hopewell. Ocho Rios has beautiful sandy beaches and luxury resorts. Montego Bay features an active nightlight and awesome duty-free shopping. Negril has a great beach where you can relax and sunbathe. Port Antonio has friendly locals and beautiful mountain side cabins. Hopewell is serene with beautiful waterside hotels and resorts.
Things to do in Jamaica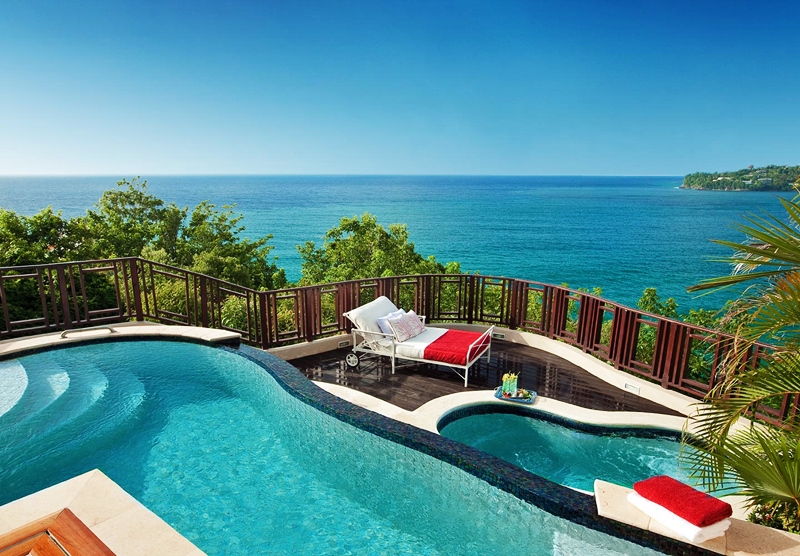 Jamaica has a lot to offer to its visitors, apart from fabulous beaches and wild nightlife.
Rock Fort: One of the key places you should visit is the Rock Fort located above the Kingston Port. This tourist attraction will give you the best view of the entire city.
Seville Heritage Park: The Seville Heritage Park is a place where Columbus first met with the indigenous people of Jamaica. It has since been converted into a museum where you can learn a lot about the history of the island.
Falmouth: If you want to see classical colonial architecture, then you should go to the small coastal town of Falmouth. You can take historical or sight-seeing tours through the town.  You can also visit the Red Stripe beach if you wish to relax on a small cozy beach. Other things to do in Falmouth are biking, tubing and river rafting
Beaches: It is no longer news that Jamaica has some of the most beautiful beaches in the world. A lot of the tourist hotels and resorts are on the beach which allow you to enjoy Jamaica's beach life steps from your hotel room.
These are just some of the main attractions in Jamaica.  If you visit, you will have a chance to experience even more.
Jamaica Accommodation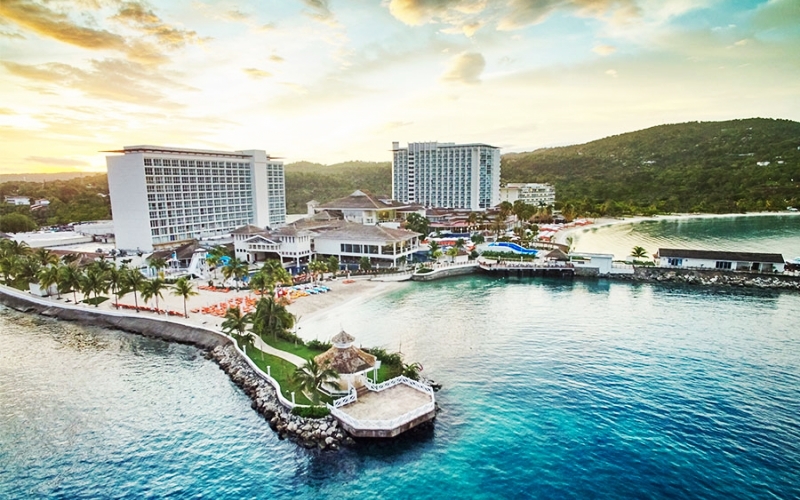 Depending on your budget, Jamaica offers a vast amount of lodging possibilities. You have the option of staying at a resort villa, a hotel or a guesthouse. A lot of these accommodations are beach front so they offer a luxury experience to their visitors.
Villas in Jamaica are a dream come true. Not only do they offer an excellent location, they are also close to the beaches. If privacy is what you seek, most villas have their own private beach as well as the swimming-pools. Villas were designed to create a heaven-like holiday for every guest in Jamaica.
The views overlooking the sea from the villas are spectacular. This is one of the many reasons villas are a popular accommodation choice for many visitors during the stay in the country.
Jamaica All inclusive Hotels
Some hotels in Jamaica provide you with all-inclusive service, luxurious rooms, and well-trained staff ready to assist you with anything you need. Some notable all-inclusive hotels and resorts in Jamaica are Moon Palace Jamaica Grande and Secrets Wild Orchid. Your vacation in one of these hotels will inevitably become an unforgettable adventure.
If are travelling to Jamaica on a budget you will find many affordable hotels and hostels that provide excellent service and clean rooms. Jamaica is an excellent location for every visitor, readily fulfilling all the requests and demands, and it will inevitably make your dreams come true.Cuisine
Jamaican Cuisine
Dining in Jamaica is indeed exciting not only to gourmets but also to all those who love to taste new dishes and flavors. The locals usually say that their traditional meals are prepared with a lot of love and heart, so once you reach the island, you can easily find a spot to take the great cuisine Jamaican has to offer. Don't leave the island without trying traditional meals like goat curry, jerk chicken or dumplings.
Jamaica offers a broad range of restaurants for every taste. You can find traditional or international meals that will suit your taste buds. If you are not fond of foreign meals, you will find excellent international dishes in Jamaican restaurants.
Jamaica is a fun place to visit
If you are prepping to visit Jamaica for the first time, get ready for a holiday full of adventure, excitement, and busy days. You will have the chance to experience some of the best hiking tours, scuba diving or sailing. If you don't want the hassle of planning activities yourself, you can always find the agencies that offer the well-known Calypso Rafting, jungle river tubing, or various safaris.  Other popular activities on the island include Golf and horseback riding.  Visiting Jamaica is not only relaxing  but also fun. You will not run out of things to do in Jamaica.