Visiting Bangkok? Here are 7 things you should know before traveling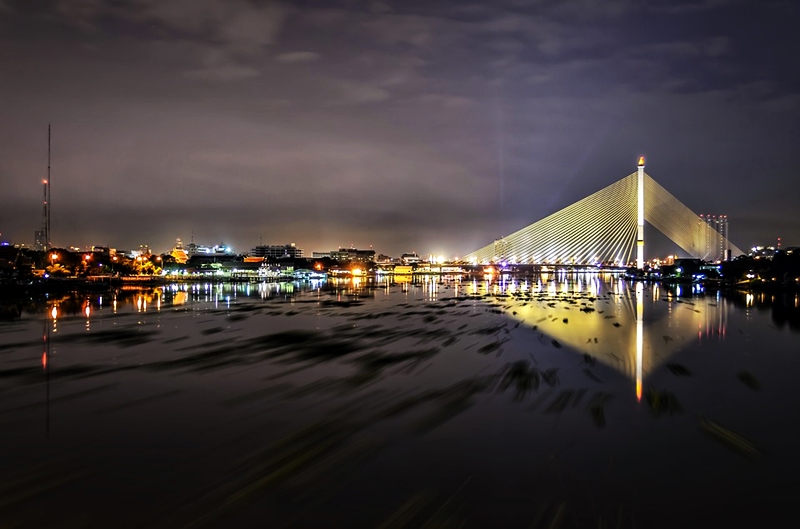 Here are some things you should know before travelling to Bangkok
Bangkok, Thailand's capital is famous for its vibrant street life and shrines. It is known as the Venice of the East and the City of Angels. Every year Bangkok attracts millions of visitors from all over the world as it is a city full of contrasts. From food, floating markets, shopping, temples to bars, you will find everything here, but there is still so much you should know that will amaze you about Bangkok. let's find that out!
Funny Laws
Every country has some strange laws that have been failed to keep up with the modern times and now may seem off. Bangkok is one of those places too. Few of those weird laws in Bangkok are;
It is illegal to step on any currency of Thailand as it has an image of the king.
It is illegal to get out of the house without wearing underwear.
It is illegal to drive a vehicle bare chested.
And so on!
Washrooms
Don't be surprised to see a third option of bathrooms besides gents and ladies in Bangkok. It is one of those first countries in which there is an option for transgender men washrooms. Since the country is very liberal in terms of sexuality, you will commonly find such washrooms there.
Scams
Beware of the scams! You will literally find so many people scamming and conning the tourists around Bangkok. If someone approaches and engages you in unwanted conversations, whether they are from your home country or are Thai themselves, know that there's a scam coming!
Bargaining
If you are in a mood to do some shopping and see that there are no price tags, consider yourself lucky because it can be bargained down. You can literally cut around 20-40% of the selling price if you remain calm and use a smile. The seller will end the negotiations if your offer stays under what he can afford.
Clothing
You will always sweat in Bangkok. It is one of the hottest cities in the world, hence the sweat patches. It is advisable to plan your trip here during the months November and February when the weather is cooler. Due to the hot and humid weather, one should bring along clothes that are made from synthetic fibers.
Thai Baht Coins
Did you know that the Thai Baht Coins have temples stamped on them, all of which are located in Bangkok? You can play a fun game by trying to find the locations of the temples that are stamped on the coins.
King
Thai people have massive love and respect for their king and cannot bear anything against him. So be respectful when it comes about their king and NEVER say anything wrong about him. Stand up for the king's anthem when it is played on the movie theatres before the movie begins, at metro stations and across the PA stations in the parks.