How to Spice Up your Sex Life in 5 Easy Steps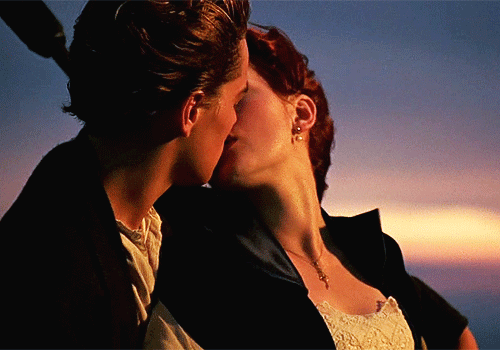 Word on the streets is that a lot of men are falling short in the bedroom department. Well, I am here to help you with tips to be a good lover in the bedroom. Let me start by saying sex is way more than just "beating it up." I know this day and age where it seems like everyone is just doing everyone, people tend to lose the true value of a deeply committed monogamous sexual relationship. Being in a deeply committed monogamous relationship not only helps you maintain your sanity, it also helps you enjoy a better sexual life.
Romance sets the tone: A lot of men get lost and forget that women are emotional creatures. The more romantic you are, the more desirable you are bound to be. Even women who play hard to get find it hard to resist a romantic guy, unless of course they absolutely truly have no interest. No overkill though, let it flow naturally. Communication allows you to know what she likes. Start off the night by surprising her. Roses, soft music, candlelight dinner for two can easily set the tone. An after dinner slow dance can lead to an all night moon rump.
All hail the king of foreplay: If you do not believe foreplay is necessary, please pinch yourself back into reality now. Majority of women will testify that foreplay is a very important part of any sexual relationship. Something as simple as a nice deep massage, soft kisses on her body can get her wanting more and more from you. Never ignore this rule, make yourself the king of foreplay.
Know her body. All women are not the same. The sooner you realize this as a man, the better. This is one of the many reasons a monogamous relationship is beneficial. It allows you the time to find out what your woman likes and doesnt like. Random sex may just be that, because you do not know her well enough to know what pleases her. Communication is key. Don't be shy, yall will see each other naked anyways, talk about what you both like and feel free to experiment.
Don't be selfish.  A selfish mate totally sucks. If you have a "do me, I won't do you" mentality, cut the crap now. If you can take, you surely should be ready to give. Even if she doesnt complain, it may bother her enough to stop enjoying that part of your relationship.
Be Creative: Feel free to try new things with your partners approval. If you are one of those who think you have pleased her simply by doing the regular * cough.. pump.. cough.. action* well you are in for a surprise. That train of thought is an Epic Fail!. Play dress up. make a rump music CD to play while doing "the do", talk dirty, spank that…. lol. the possibilities are endless. Playing dress up is especially fun. If your lady has always fantasized about police officers, come and arrest her mind and body for the night. A couple that is able to have a good time and be totally free with each other tend to last longer.
So there you have it fellas, feel free to make good use of any of these steps and leave the bad habits behind. I know the guys are going to ask me to do a female version so yeah I totally will soon. You can bookmark this website or join my newsletter for updates
Other good reads: Single Life Sucks? Here are some Tips on finding a new boo