Jesse Jagz is headlining  One Mic Naija this Sunday – Get your Sex and Scotch on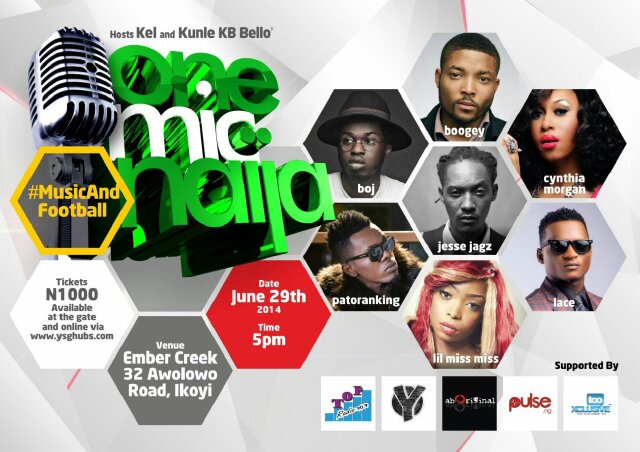 Come get your Sex and Scotch on with Jesse Jagz and other amazing acts at the One mic Naija Live music event this Sunday at Ember Creek. I have personally seen Jagz perform live so I can tell you what to expect. And after that, you can watch the video to his awesomely sexilicious song "Sex and Scotch"..PS.. I have pole danced to this song severally – TMI? yeah I know. lol
First and foremost, expect good music. He is a beast live. When I say beast I do not mean animal running through the jungle, I mean he is awesome. Second, he is mad talented and so is his band. I got to disrupt their rehersal time once and when they finally took that stage, I was quite impressed. Third, he makes good music. His last album is one of the few albums I bought last year. Songs like Jargo, Mamacita, Bad Girl,Redemption and my personal fav Sex and Scotch make it one album I listen to in my chill mode. In fact, Im bout to go listen now. lol. The forth reason is not Jagz related but here goes. Six other amazing acts will be there and they are Cynthia Morga, Boj, Boogey, Lace and  Lil Miss Miss.
The event will be hosted by Kel and KB (Kunle Bello). Ember Creek, one of my favorite hangouts in Lagos, is located at 33 Awolowo Way, Ikoyi. Close to the EFCC office.
You can checkout the video for Jesse Jagz's Sex and Scotch below.. Enjoy!