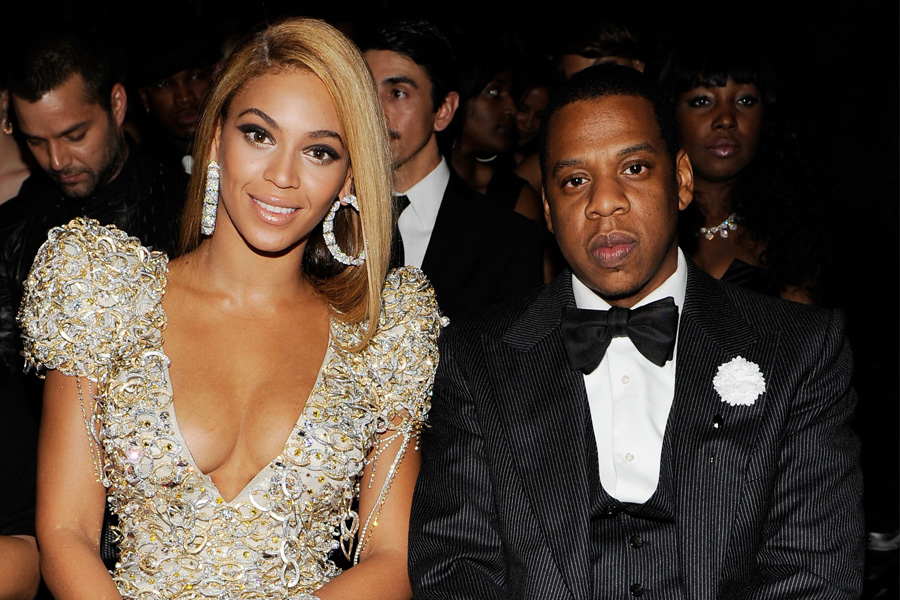 Watch Beyonce and Jay Z's Wedding Video

Beyonce and JayZ gave a sneak peak of their "secret" wedding during the opening night of their On The Run tour in Miami on Wednesday, June 25. I am not sure why it is being called a secret wedding seeing as everyone knew about it but uggh.. I continue. I reckon it is a nice way to kick off the tour, and get people talking. I sometimes wonder if everything seems so orchestrated with these two. Good thing? I am not so sure. It's more Beyonce than JayZ though. Again, I digress.
The video shows Beyonce standing on stage, looking on at the video of her and JayZ at their wedding. It also shows the moment when JayZ puts a ring on it. It shows them getting that IV tattoos and has clips of their lovely daughter Blue Ivy. The clips of Blue Ivy was my favorite bit. She looks like such a happy baby. I love it. Enjoy the "video" above.