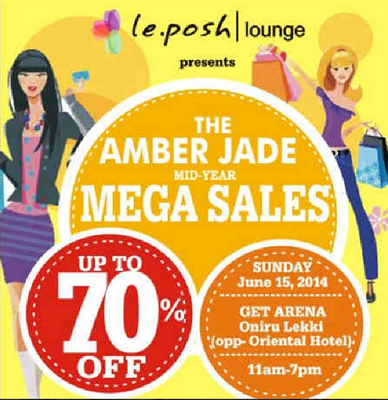 Enjoy up to 70% off at the Amber Jade Mid Year Mega Sales at GetARENA Lekki on June 15
Do you have an event you would love my readers to know about. Hit the CONTACT BUTTON now and send me details including link to an event flyer.
*please note: As much as I try to, I cannot post all event I receive. I mainly post events suited for my demographics.