Exclusive Interview with Monifah of R&B Divas – talks new album, LaTavia of Destinys Child & Meelah from 702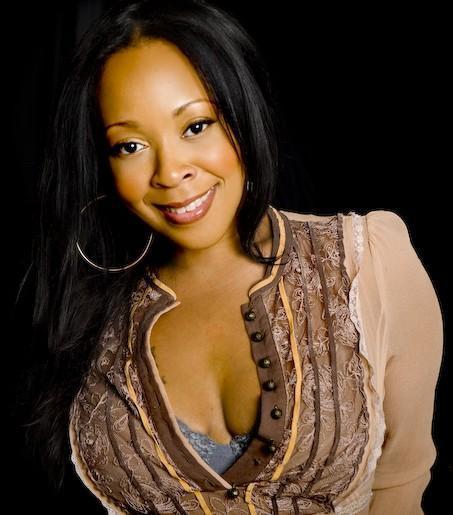 The hit reality TV show R&B Divas is back with a new season. Two new cast members have joined and fans are gearing up for an interesting season. Singer, Monifah who is also a cast on the TV One reality show was at the Pink and Pamper Expo in New York this past weekend and my namesake Ms Toni of Cotten Kandi got to interview her. She got some exclusive scoops straight from the divas mouth.  In this interview Monifah talks about so many things, some of which include her marriage, the new season of the hit TV One reality show, her new cast mates and her up coming album. You can read the full interview below.
On what we can expect to see on the third season of 'R&B Divas' and new cast mates Latvia Roberson & Meelah Williams:
Two cast members left, Faith Evans left in the middle of the second season and Nicci Gilbert didn't return. LaTavia Roberson who was one of the members of 'Destiny's Child' and Meelah Williams from '702′ joined the cast. It's a really really good energy. They just brought some more life and have different perspectives because their both from groups. They have amazing stories and amazing things going on in their lives outside of being artists and trying to get back on the scene. Meelah's getting into the solo realm so that's her story. LaTavia's looking to do other things before she steps back in the actual music thing. They bring great energy. You're gonna get to see the drama of real life but you're also gonna see the sisterhood and the resolution of the issues that we do deal with— with each each other and in our respective lives.
On whether LaTavia and Meelah bring a more positive and uplifting energy to the cast:
The energy has shifted. Of course, we don't have the personality clash of Nicci and Syleena (Johnson) anymore. She (Nicci) decided to not come back so with these different personalities it's a whole different energy. There absolutely is a big difference— a different energy. They left and then a new energy came in.
On how she's evolved since being on the show:
I'm just aware of where I want to be spiritually as a person. I'm growing. It's consciously and on purpose. And I think that being apart of this cast has helped that tremendously. When you're around different people it's really a mirror to show you who you are. I believe if you spot it you got it. Something that gets on your nerves, that's definitely a reflection of something that's going on with you so the bottom line is this, the only thing I have control over is my decisions and my will so I'm very focused on that and just being a better person and just aware, being compassionate and letting all the silliness go.
On whether she's already gotten married to her girlfriend Terez, who proposed during season 2 of the reality show:
I sure have! And you'll get to see it on the show.
Monifah and Terez were married during an Hawaiian getaway and celebration for the singer's birthday earlier this year 
On whether she's aware that her story has inspired other same sex couples:
It just happened that I was in a healthy and happy beautiful relationship with my life partner. I knew that she was my life partner and when I got on the show, why wouldn't I share that part of my life? It's a part of my life. She's my partner, she's my best friend, she's around, she helps me with everything and we help each other through. It wasn't on purpose I just wasn't going to hide it. As things went along we understood the value; sharing our relationship would help a lot of people, same sex couples, especially black women, black men in our society. And with the big issues surrounding religion and equality (among same sex couples), we knew that to share our healthy, mature connection is different than a lot of the images you see of us (gay couples).
On whether her daughter, Akemi, still struggles with her relationship and if she's more accepting since getting married:
I decided, always, that it wasn't going to be a struggle which is why we talked and shared that part (of our story), because, that's another part the people needed to see. You don't have to move with animosity and anger. That's my child. I'm her mom and that's just the way it is. It will always be that way and God doesn't want to see our connection destroyed based on a disagreement. It doesn't really mean that much in the grand scheme of things. She's young. She has yet to experience life on a full scale. It's not as black and white and I don't think she gets that but I still respect where she is and accept [it]. But my life, I'm gonna live it how I see fit and I'm gonna be a human being… to be an example for her. We love each other and she's not uncomfortable. She's never been uncomfortable, it's just, I think in her space with her beliefs she's feeling [conflicted]… and I think in time that will shift as she has different experiences with different people. The world is not a bubble. It's broad. You have to deal with a lot of people and you have to have room for differences.
On feeling pressure to be an example and fight against the negative stereotypes of being a black woman on reality TV, especially when it comes to being combative or argumentative in anyway:
No. I think that how you walk, however you decide to move, if it's positive or someone seems something [negative] it is what it is. I don't feel pressure. What I'm doing and how I'm living is for me. But I also know that the side effect, for a lack of a better term, is that somebody will be inspired or 'Wow maybe I'll try that. I like the way she lives or deals with certain things.' And that's the perks. But I don't feel pressure. I feel pressure to be the most decent human being I can be for myself and grow my soul.
On finally putting out new music and an album:
It's been 14 years (since her last album). It's been a solid, almost, three years that I've been working on it and getting things together. The industry has changed so much, in a great way. I'm getting acclimated to it and with the hat of business on and living and dying by my own decisions is amazing and it's also very terrifying. So, I'm finally in a place where the confidence is there. I'm actually about to put a new single on iTunes. A song that I was working on in one of the scenes this season…I have some great music and I'm really excited to share it.
On when she thinks she'll release an album:
I'm thinking summer (this year).
On whether she'll be going back to her R&B roots:
It'll be R&B, whatever, a lot of stuff. I've never been afraid to do different stuff. "Touch It" was kind of weird, in my second album (Mo'Hogany). Coming from "Miss You" and "You" [on first album "Moods…Moments"] and this "White Horse (Touch It remix)" sample became a huge dance hit and cross over. I love music period and I grew up on tons of different music and like a lot of different music. You'll hear all the things that I like incorporated. I'm not afraid to take chances and do something different.
The third season of "R&B Divas" premiered April 23rd on TV One. It was the highest rated prime time original series to date for the network. Cast members include Keke Wyatt, Angie Stone, Syleena Johnson, newcomers LaTavia Roberson and Meelah Williams and Monifah Carter.
The show airs every Wednesday night at 10 pm ET.