My experience using Ori aka Shea Butter – Tips and Recommendations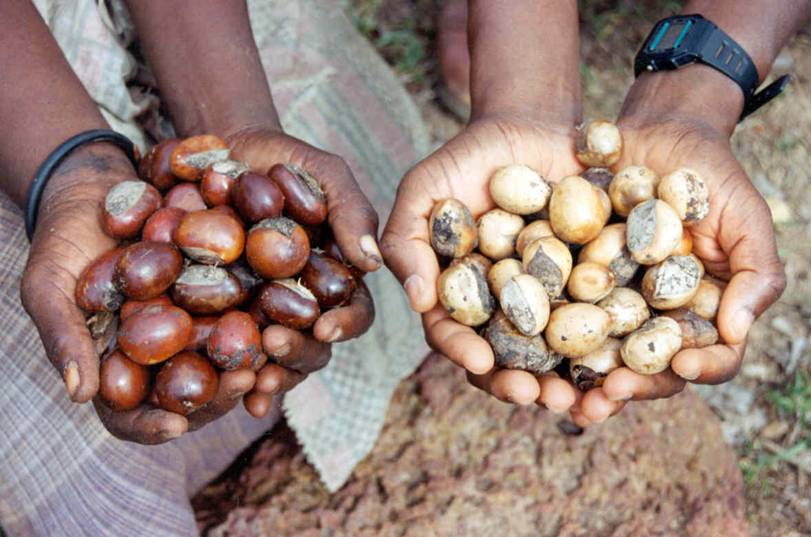 Shea butter or as we call it in Nigeria, "ORI" is an off- white or ivory-colored fat extracted from the nut of the African shea tree.(You can watch how it is done in the video at the end of my post)
My appreciation for Shea Butter fully developed on a visit to one of my stylists. This guy uses Shea butter for almost everything hair wise. I have always known about Ori, my grandmother tried many times to convince me to use it and I would use it once in a while but I was never a dedicated user per say. Fast forward to my hair breaking. Initially I though my stylist was being cheap until I started seeing a huge difference in my hair during the period he worked with me.
I do wear weaves and was getting that frontal hair damage when he recommended I keep using Shea butter at home as well, on a daily basis. So I of course took some home. I simply massage it into the hair and scalp paying extra attention to the thinning front hairs. Huge improvement I tell ya. Now, this is all I use for my hair and scalp and lets just say my hair is the longest it has been in years.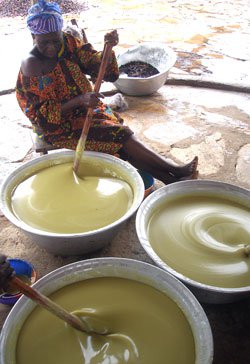 During the course of trying to get my hair right, and seeing as I'm always down with anything natural, I gave Shea Butter a shot for my body and haven't looked back since. Lets just say I fell in love. It would keep my body moisturized all day. If you are someone with dry skin like mine, you will understand the pain of putting lotion on now and a few hours later you are darn near ashy again like WTF. Keep in mind, I'm talking about the all natural organic Shea not the one that has been diluted and polluted with chemicals.
I have extremely dry skin and I don't know why but lotions alone simply don't work for me. I either need a cream based formula or an oil based formula.  My love for Shea Butter is so far gone that when I get pedicures I request for it or bring mine along. If you have dry skin like I do, you'll appreciate what I am talking about.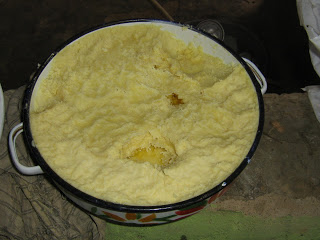 The only thing that competes with Shea butter for me would be Virgin Olive oil. I use this when the weather is extra dry, ie Winter or Hamattan, depending on what part of the world I find myself. For some reason, Shea Butter doesn't last all day during harsh dry or cold weather IF I have been overly active. It does last most of the day though and will last all day if you don't expose your body to things like water etc.
Now, lets talk about that smell people complain about. The fact about all natural Shea butter is that depending on how its been kept, some stink mildly and some don't. I have been fortunate to get the not so stinky ones, that just have a natural scent possibly from the Shea nuts, but on occasion do end up with those with a mild odor.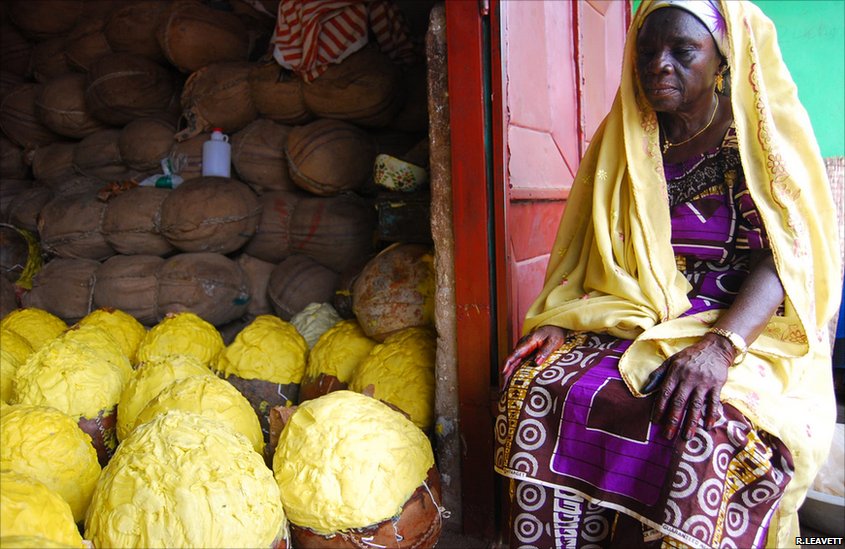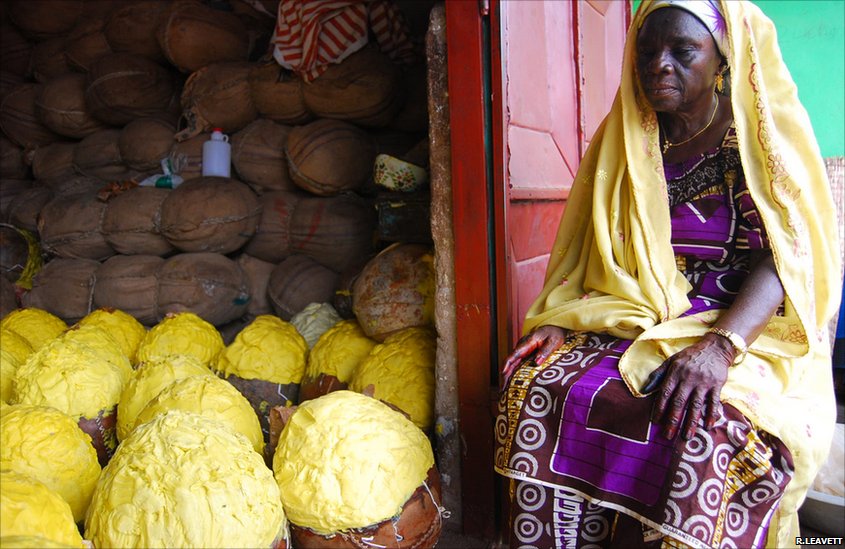 Stinky or not, I personally prefer to use Shea butter as is. I don't mix with anything or attempt to have it smell better because I feel it defeats the purpose. If I feel the smell is bad, I leave it to air out hours before use and spray on scented body spray on my body or use essential oils, vanilla being my fav afterwards. Be careful how you use essential oils though because not all are skin or child friendly. Do your research. This post contains affiliate links for ingredients to some recommended Shea Butter. We get compensated by our affiliates at no additional cost to you.
As far as Shea Butter goes I restrict its use to open part of my body, if you know what I mean. I'm sure some may use it for their naughty bits, but I prefer not to. One thing I have also don't use it for is my face, while it doesn't have any adverse effect on my face (I've tried it severally), I have incredibly sensitive facial skin so the only product I moisturize my face with is DermaMed Baby Cream. It's about the only thing that keeps my face from getting irritated so I stick to what works. Is Shea Butter safe to use for kids? That's what I use for my son, with the exception of Virgin Olive oil during the winter period and so far so great.
Now, I know there are a lot of companies that sell processed Shea butter. I DO NOT use processed Shea Butter, I buy 100% pure virgin Shea Butter aka Ori direct from Nigeria . It comes in two colors that I know of and that's like a light yellowish color and a cream color. I tried searching online for companies that maybe import and found a few. (that's if you are not in Naija and don't have quick access to it) You can check them out below by clicking each description and tell me if it worked for you.
 You can find a Variety of ORI Shea Butter Here
 Raw Shea Butter Rich in Vitamins A, E and F – 100% Natural African
 100% Organic West African Shea Butter
Here are some tips for getting the best out of your Shea Butter (Ori).
Remember that this is an all natural product, meaning it has no preservatives so naturally the shelf life will be shorter. The average shelf life ranges from 1 to 2 years.
I keep my Shea Butter is a closed plastic container on my dresser, room temperature. This works well for me as far as storage goes
Proper hygiene is necessary, like I said, it has no preservative so you want to handle with clean hands to avoid contaminating it. I have never had an issue with this but better safe than not.
Like I said, I DO NOT mix my Shea Butter with anything else, I prefer it like that but if you must, just mix a small batch that you will use, versus the entire thing possibly going to waste in case you want to revert back to original form.
If you must mix your Shea butter with an oil, Ill recommend Virgin olive oil is best as it is also all natural
If you desire a scent, you should try mixing it with natural oil like almond or coconut but please do your research well because like I said, some essential oils are not skin friendly, or you can just be like me, save yourself the stress and use a body spray or dab of essential oil separately.
Some of the benefits of Shea Butter are; Helps keep hair soft and healthy, Improves skin texture, Helps heal dry skin, Good for Stretch marks, Great Moisturizer, Helps with things like Eczema, Rough Skin, and I heard some use it as a nasal decongestant (I don't know about this though).
If I missed anything feel free to comment and I will be more than glad to answer any questions. I recently watched how Shea Butter was made on a program on Africa Magic Yoruba. It was so intriguing to watch. I tried finding it online but couldn't and this video was the best thing I could come up with. Enjoy!