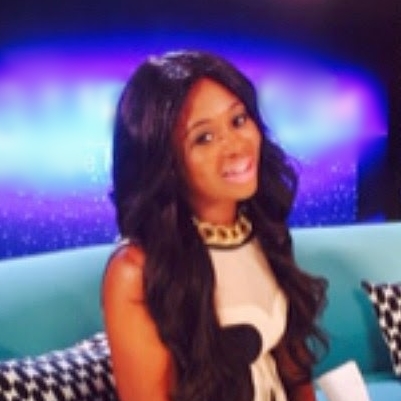 Toni Payne is a creative writer, film director, poet, visual artist, media personality and entrepreneur. She enjoys working with still and moving images to create visual masterpieces. She also enjoys writing inspirational quotes, short stories, and poetry about various topics from romance to self-love.  At her leisure, she does voiceover readings of short stories and flash fiction on her podcast and writes travel, exotic cars and beauty lifestyle articles. She also writes musings about pop culture, entertainment, relationships and more.
Growing up around well-groomed business-minded women, Toni Payne always had a passion for being creative, and an innate drive for business. Her passion for poetry, entertainment, and her love for writing has led her to creating a niche for herself in the Entertainment Industry.
In 1999, a need to celebrate her roots and its entertainment led her to join the world of entertainment by launching the first ever online entertainment magazine with a focus on the entertainment of Africa. She wanted to show the world the African entertainment scene had to offer. Years later she took it a step further by being more hands on by launching a PR firm with its focus on music publicity. She worked hard and propelled herself to becoming one of its most celebrated music publicists, helping mold the careers of some of Africa's most celebrated modern day music artistes.
In 2011 she starred in her own nationally syndicated reality TV show, "My ChamPayne Life," which focused on her life as a music publicist. It documented the challenges faced as a woman in the spotlight doing a male dominated job in a male dominated society. It was a fan favorite that aired in over 50 countries across Africa. She later went on to feature on TV shows like the Soap Opera "Two Sides of the Coin" where she played herself.
Her love for the arts did not stop there. Her experience as a music publicist and love for poetry reinforced her belief that poetry can be as universally accepted as music if presented right. She feels music is birthed out of poetry and poetry should be celebrated as much as music.
In her usual hands on manner, she dedicated her time to writing and recording more spoken word poetry. She wrote and shared a series of poems that touch on topics like love, fame, heartbreak and general life issues which were loved and appreciated by many.
In 2015, she released her first Spoken Word Poetry album titled "I am OSHA" which means "I am a Goddess" in the Yoruba Language, further solidifying her position as a goddess of inspirational poetry. Her poetry album has gotten rave reviews from fans and other listeners.
The need to focus on her craft as a Writer and Poet, led her put life as a music publicist on hold. Since then she has gone on to rebrand and ultimately relaunch her website ToniPayneOnline.Com where she writes articles, quotes, short stories and poetry that focus on Love and Relationship, Women Empowerment, Family and Parenting, Lifestyle, Entertainment and Pop Culture. She also launched a funny, witty and very real lifestyle podcast that also covers these topics. It is available for subscription on iTunes under the name "Trending Topics with Toni Payne."
At her leisure, Toni Payne spends time mentoring young people and rendering advise to those who are facing relationship issues. She describes herself as a believer in true love, a hopeless romantic, a lover of keeping things simple and a believer in a peaceful existence and her goal is to help as many people achieve the same.
Holding a degree in video digital art, her love for the arts dates back from her childhood days. A creative mind, who is also not shy about sharing her opinion on controversial topics, Toni Payne has morphed over time into a vibrant entrepreneur, entertainment icon, witty writer, poet and Public Speaker. Toni Payne has set a high standard and a great work reputation for herself in the Entertainment Industry.
Her various businesses have gained her dedicated followers and with highlights in various top magazines all over the world and features on the popular entertainment news show ET on MTV, features and profiles on top Entertainment Programs and many more.
She is currently working on her book "Diary of a Wordsmith" which will feature some of her best written work which include poetry, quotes and short stories. Diary of a Wordsmith will come with its own Spoken Word Album and visuals with the same title. It will cover topics ranging from heartbreak, domestic violence to love and rebirth. She is also in talks to host her own TV show titled the Toni Payne Show.
With the goal of fully achieving all her dreams while being relatively well-rounded, Payne continues to develop various skills to help improve and propel her work to greater heights.