2017 Ferrari LaFerrari Aperta vs 2017 Bugatti Chiron
If you had to choose one between the 2017  LaFerrari Aperta and the 2017 Bugatti Chiron, which would it be? Both cars are sleek, super fast and cost more than a lot of people can afford. I will be comparing the two beasts so you tell me, which car would you rather have and why? Before you choose, let us take a few moments to look at both cars.
2017 LaFerrari Aperta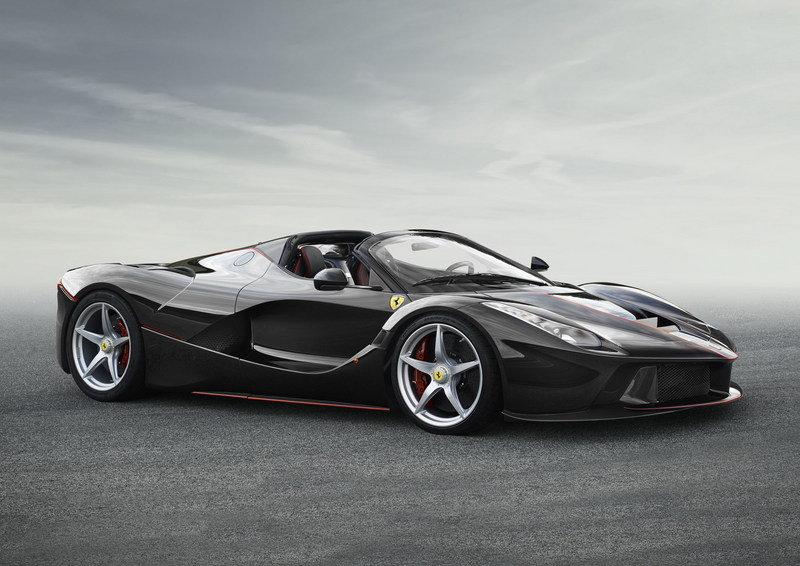 Specs
Horsepower @ RPM: 963
Torque @ RPM: 663
Displacement:6.3 L
0-60 time: 3 sec.
Top Speed: 217 mph
Price: $2,500,000 thats $2.5 MILLION DOLLARS
Video of the 2017 LaFerrari Aperta
2017 Bugatti Chiron

Specs
1500 Horsepower (HP)
8.0-liter 16-cylinder engine
1180 lb-ft of torque
Quad (4) Turbo charges engine ( Vroom Vroom 🙂 )
Wheelbase: 106.7 in
Length: 178.9 in
Width: 80.2 in Height: 47.7 in
Passenger volume: 54 cu ft
Cargo volume: 2 cu ft
Curb weight: 4400 lb
Zero to 60 mph: 2.3 sec (now that is super- friggin -fast)
Price: $2,7000,000 – that's $2.7 MILLION DOLLARS
Video of Bugatti Chiron
Both cars are heavy but as you can see by their MSRP the Chiron cost about $200,000 more (although I have seen varying reports on pricing). I think shelling out the extra loot really depends on if you are a loyal Bugatti fan or not or if you just love supercars irrespective of the make and model. It is also interesting to note that on going 0-60 – the Chiron is a tad bit faster than the LaFerrari.
Either way, both cars are in a league of their own and you can't go wrong, so, if you had to choose, which would it be?