Celebrity Cars – Kylie Jenner with her Ferrari 458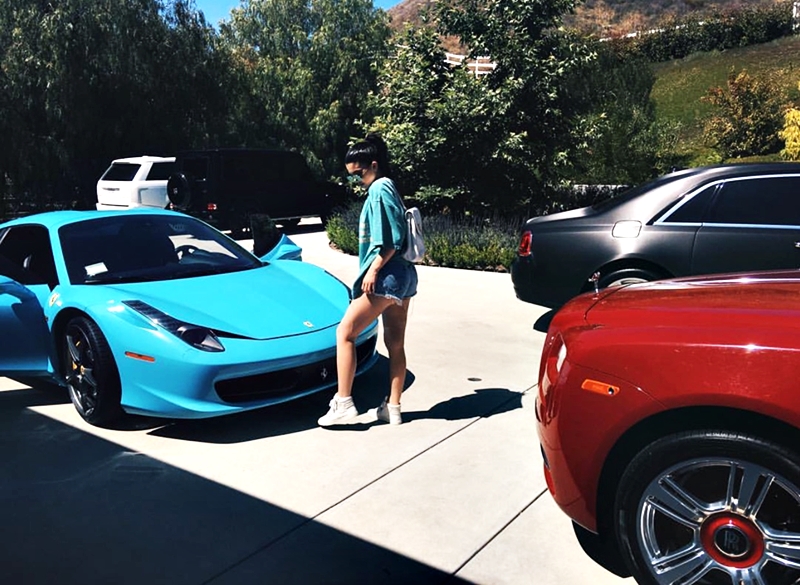 On today's Let's Talk Cars with Toni Payne Online we are still talking about Celebrities and their cars. Today's celebrity car aficionado is Kylie Jenner. If you follow her on snapchat, you know how much Kylie loves her cars. Featured here is her Ferrari 458 which was an alleged gift from rapper boyfriend Tyga.
Although a lot a controversy has surrounded the purchasing details of the car, it has not stopped Kylie from enjoying the vehicle. The Ferrari which was presented to her white, has since been painted blue. She recently got gifted another car from Tyga. This time it was a Mercedes Benz Maybach.