How to Prevent Black Soap (Ose Dudu) from Drying out Skin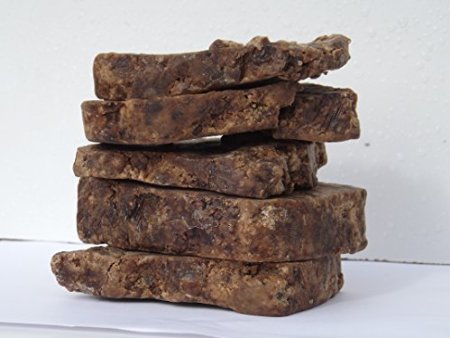 Does Black Soap dry out your skin? If you are one of many men and women who have tried different types of soap to help keep their skin smooth and clear, you may have at some point run into the African Black Soap. Black Soap or Ose Dudu as well call it, is an organic soap that is quite popular in West Africa. I remember growing up, my grandmother would make Black Soap from scratch and it worked wonders on her skin.
Black soap has become more popular outside West Africa with more people developing an interest based on word of mouth references. The organic nature of the soap makes it good for most skin types but like everything else your use on your skin, you have to make sure you do not react adversely to it.
As wonderful as Black Soap is to some, one complain I have gotten from users of Black Soap with sensitive skin is that it dries out their skin. Using Black Soap in West Africa may be fine and dandy because of the humidity in those parts but what happens when you live in an area where your skin requires extra help with keeping moisture in? You take extra  steps to apply extra moisture that's what!
How to Prevent Black Soap from Drying Out the Skin
Moisture from Water: If you only use it on your face and not on your body, always make sure to wash your face last. This will help reduce the time between wash and getting to a moisturizer. After use, gently rinse your face, make sure all soap residue is off your face and body. Black Soap will leave the texture of your face feeling super clean to the touch. Once all residue is off, dab your face with a clean towel, make sure not to wipe off all the water. Keep your face damp because you will then use a good moisturizer to lock in some of the moisture from the excess water.
Honey Mask: Sometimes, when I use black soap to wash my face, I follow up with a honey mask. I apply raw organic honey over a slightly damp face. I allow it sit for about 15 minutes, then I rinse it off. I dab my face gently with a clean cloth while still making sure I do not wipe off all the water completely. The goal is to keep your face slightly damp before adding your moisturizer. I always recommend a cream moisturizer but personally I use Vitamin E Oil because it helps keep my face nice and moisturized all day long. Remember, all cream moisturizers are not created the same, some are richer and thicker than others. I always say, the thicker the better for dry skin.
Vitamin E Oil: Vitamin E Oil is an awesome moisturizer. When you get the oil, the good stuff will be very thick and not thin or watery. It is quite heavy so a thin layer should do if you wish you apply it during the day. If you need that extra moisture, a thicker portion can be applied at night. This obviously means you would need to restrict the use of your Black Soap for bedtime purposes only. Vitamin E Oil may not be a good alternative for those with oily skin. If your skin is oily, a cream moisturizer may be the way to go.

Black Soap for the Body: If you use Black Soap for your entire body, I recommend Coconut Oil or Shea Butter as an all over body moisturizer. Luckily the body is not as sensitive as the face so drying out the skin on your body may not be an issue, but if it is, moisturizers should help with that. If you are not keen to using oils, a nice thick creamy moisturizer should do just fine.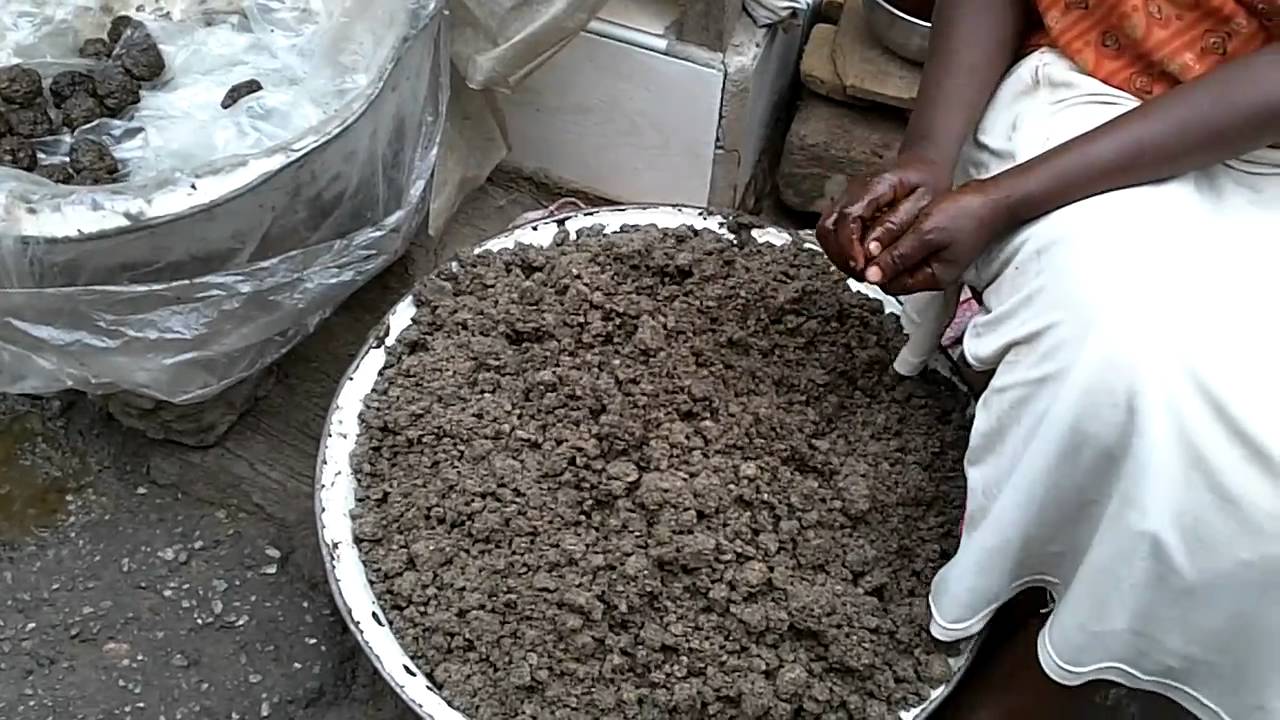 Ingredients of African Black Soap aka Ose Dudu
Cocoa pods
Plantain leaves
Palm fronds
Sometimes Shea Butter (Ori) and/or Honey are added.
How Black Soap is Made
I found this very helpful video by Ibile Productions that explains how Black Soap aka Ose Dude is made. The process is actually quite intriguing and worth the watch.
Benefits of Black Soap
All in all, I think black soap aka Ose Dude is an awesome organic soap that cleanses the face and body well. I use it myself and also recommend it to others. It works for certain skin conditions like acne but I am not sure I would use it for something like Eczema because of the drying nature of the soap. If you live in a humid area chances are you will use and love Black Soap without skin drying out issues. I have tried different brands but found that I prefer the ones that come directly from West Africa. A popular brand I get direct from West Africa is called Dude Osun and I have been able to find it in some local beauty supply stores as well.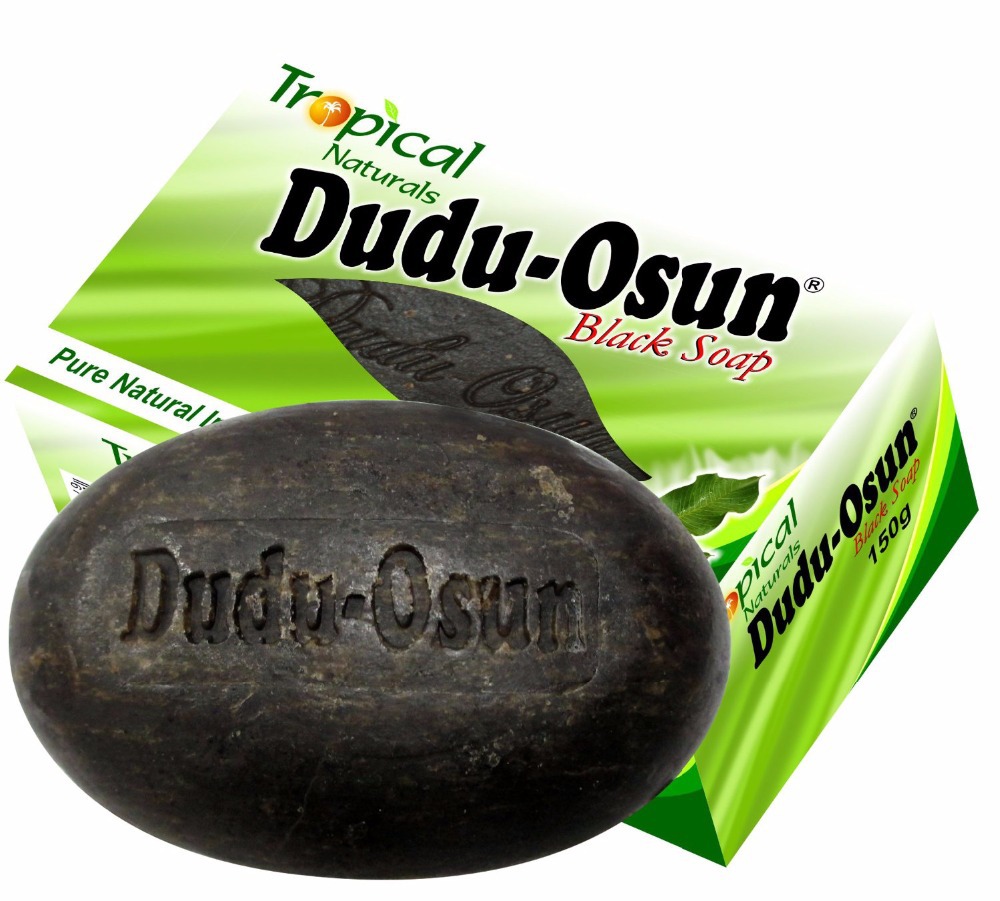 If I find a brand that meets up to those standard, that is produced outside of West Africa, I will be sure to update this post and let you know. Let me also mention, some brands of Black Soap can be very irritating and will have your sneezing all day if it gets into your nose, so be careful how you inhale while using it.
How has your experience with Black Soap been? Feel free to share in the comments below.