List of over 50 Best Social Media Tools for Brand Building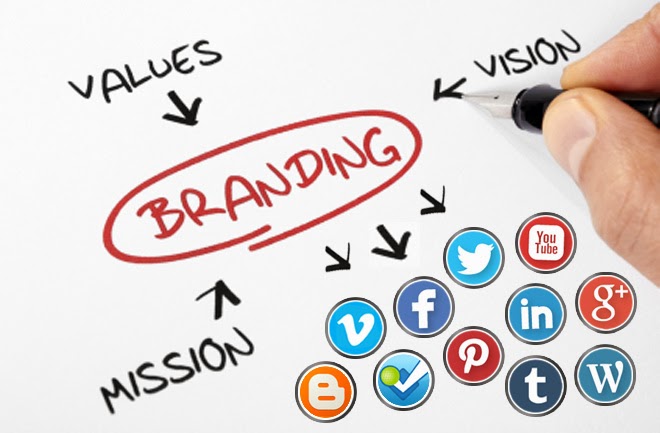 As a brand owner and brand builder I am always looking for new, innovative and effective ways to promote my business and brand. We all know how hot social media is and how effective it is to connect with people you ordinarily wouldn't be able to connect with without social media. My belief is that any brand that is not using the internet for marketing is pretty much doing so at the detriment of their brand. I try to keep up to date with the latest hottest tools and networks one can use to further promote their brand because my brand is very important to me and moving it forward is always top priority. If you are looking for a social media marketer to do the job for you. You can shoot me an email. I have been instrumental in the building process of a good number of big brand. You can preview my business website Toni Payne Concepts. If you are looking for a DIY solution I will be sharing with you a list of over 50 best social media tools that you can use to further promote your brand and also share my experience using some of them so do read on…
Here are some that are top on my list : 
Twitter: Twitter I believe needs no introduction. If you are social enough to gather enough following, twitter is a great way to make announcements about new business developments, products etc. The one thing you must understand about twitter is that the quality of your followers matter a lot. If you have 40,000 followers who won't retweet or click on your link, it is pretty much not worth as much as having 500 followers who will. Twitter isn't always about twitting your announcements and moving on, after all it is social media, the key is to interact. Being interactive helps you know your consumers better and helps your create campaigns geared towards them.
Facebook: Facebook Pages are essential for any brand. It allows you to put as much information as you want about your brand out there. Although I always advise having your own website with your own domain name, some people may not wish to, so Facebook pages serve as a cool alternative.
Google+: If you understand the way google works and if search engine optimization is important to you then google+ is a must use tool for promoting your brand. I say this because, google pretty much has the upper hand with their search tool. If you are trying to find information online, chances are you will go search google for it. Google does give their google+ pages a great advantage, so the wise thing to do would be to link your google+ to your website and post links from your website along with relevant text into a google+ post. Always remember to use hashtags and yes keywords and specific titles do matter.
Bit.ly: What is the essence of sharing information via a web link when you cant find out if anyone clicked on it? Well, this is one of the things bit.ly does. Sign up for an account, and you will find out that bit.ly is not just a url shortening tool, it is also a good analytic tool which is essential for any brand that owns its own website.
Goo.ly: Goo.ly pretty much does the exact same thing bit.ly does. I use both but tend to use my goo.ly more, simply because if there is a chance that it will help my search engine optimization more, because it is a google product, then I do not want to miss that chance. Both goo.ly and bit.ly work very well so either tool should be fine.
Disqus: If you run a blog and are active on other blogs, this is one great tool for managing your blog comments. It is useful to create a following and it allows you to share a link to your site and also put up a profile. I like it because it is quite interactive across blogs so it keep a good record of comments on various blogs, think twitter for blog comments.
Buffer: Now, let us assume cant be on twitter tweeting at a specific time and you want something to be tweeted at a that time because that is when your followers are online, then buffer is one tool you should check out. You can schedule tweets and manage retweets and its available as an app for those who are constantly on the move.
Instagram: If you have a brand that is visually pleasing, then Instagram would work well for you. Fashion designers, jewelry makers, real estate agents, models, actors, and the list goes, on all benefit from Instagram. The key to instagram is putting up pictures that look good and using hashtags. If you put up a boring picture, all the hashtags in the world will not get you the likes or follows that you want.
Pintrest: If you have visually pleasing images, Pintrest is another tool that will work well for you. I have seen some cool things on pintrest. You can use pintrest to promote anything you can put in pictures as long as you do it well.
Google Analytic: If you are interested in SEO or any form of tracking the success of your brand online, then you must get familiar with Google Analytics. It is a bit complicated so if you don't think you have the time, then goo.ly is a better option because of it's simplicity. Google Analytics is like the mother of analytic tools. It gives an indept analysis of what is going on on your website as well as user behaviour which can help you figure out your strengths and weaknesses and where you should improve or focus more energy on.
Feedburner: Feedburner is another google tool that is used for RSS feeds. I use this tool for my podcast and it helps keep things organized. It also has a lite inbuilt analytic tool that helps you know how many subscriptions you have to your feed. If you use RSS feed then feedburner is one tool you want to look into.
Youtube: Youtube isnt just great for music videos or home videos, it is also a great way to promote your brand. You can shoot a low budget promotional video for your brand and put it on Youtube. If it is creative enough an goes viral, it will help create a lot of awareness for your brand.
Other tools you can use:
Reddit
Digg
Tumblr
StumbleUpon
Hootsuite
Mention
Addvocate
Tagboard
Topsy
Tweetdeck
Tweet Caster
Google Alert
Linkedin
Twazzup
Social Rank
ManageFlitter
Tweriod
Tweepi
Tweet4Me
Fanpage Karma
Rival IQ
Buzz Sumo
Klout
SharedCount
Google URL Builder
News.me
Feedly
Pocket
Fivehundredplus
Rapportive
Rev
Pinterest Board Cover Creator
Jelly
Google+ Page Audit
Powtoon
Cardmunch
IFTTT
Zapier
Piktochart
Visually
Canva
Compfight
BeFunky
LICEcap
These are just some of the many tools out there that you can use for creating awareness about your brand. If you have any questions you can feel free to contact me.