Some Recommended Workbooks for Elementary School Kids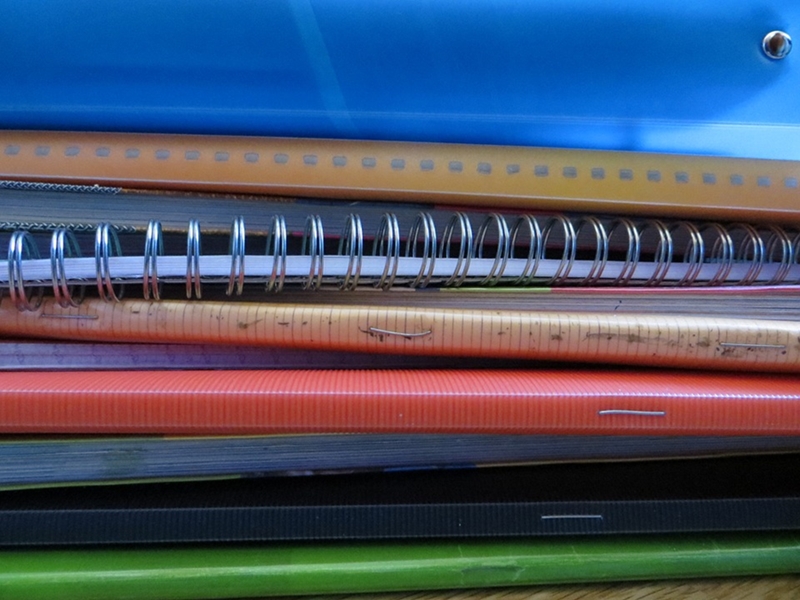 Every year, when summer comes around, we start shopping for new grade level appropriate workbooks for students. I have found over the years that workbooks come in handy for practice and for learning new material. There are an abundance of workbooks out there. Some are free while some are not. If you are spending money on workbooks, you want to make sure they are worth the purchase. I usually get our workbooks from AMAZON or the Dollar store. Getting them at the dollar store can be tricky though because they sell out quickly, but when I am lucky, I am able to find an abundance of workbooks that cover different topics. It is always helpful when knowledge is passed around and for this reason, I have come up with a list of some recommended workbooks for Elementary School Kids.
What Workbooks do I recommend?
Like I said before, there are an abundance of workbooks out there. I am familiar with a fair amount but we have not been able to try or use them all. I have however been pleased with most of the ones we have used. This in part is because I research them well before making my purchase. What I look for generally are workbooks that suit our specific educational needs and that also suit other general educational expectations. I always start by choosing workbooks that are descriptive, easy to use, information and of course give me more bang for my buck. Meaning, the cheaper workbooks with more pages will catch my eye faster than the workbooks with fewer pages that are way more expensive. I seldom spend more than $10 on a workbook. This is just a rule of thumb for me but it doesn't have to be for you. The reason I do this is because we supplement a lot of our workbooks with online learning activities as I stated in this post – Summer Online Learning Activities for Kids – My Recommendations. Also because spending money on workbooks can add up most especially if your child is writing directly inside them and not on a copy. But hey, you can't put a price on knowledge right? So either way, workbooks to me are an awesome investment in your child's educational future.
I have narrowed my list down to 5 awesome workbooks that we have used that are tested and trusted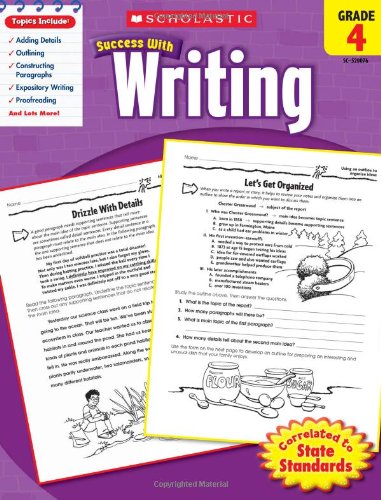 1. Scholastic Success with Writing – This workbook is available for grades 1 to 5. We have used this workbook since 1st grade and it has come in very handy. At the 1st and 2nd grade levels, it is good for kids who want to practice and learn sentence structure, punctuation placement, composition, capitalization and the basics of writing proper sentences. The 3rd, 4th and 5th grade levels build on the skills children should know by that grade level. I like Scholastic Success with Writing because it is informative and fun to use. Scholastic success also has other versions for Grammar, Math, Reading Comprehension which we use. It also has a really awesome Reading and Math Test. We use all of them because I am a big fan of reinforcement learning. Practice! Practice! Practice! My only issue with the Scholastic Success workbooks is that I wish it had more pages and more material. It averages about 40 pages per book which is way less than the next workbook I will discuss.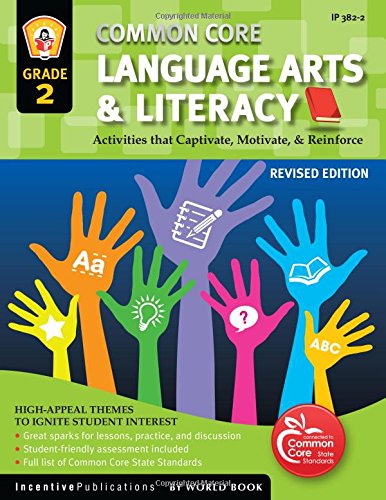 2. Common Core Language Arts and Literacy by Marjorie Frank – I recommend this workbook because it is informative, practical, and "beefy".  By beefy I mean, it has a whopping 138 pages of learning per subject. This workbook gets me excited just looking at it because it covers an awesome amount of material for each  subject per grade level. If you live in a state where common core is the standard in schools, you will find this book helpful. It uses visual learning aides to help guide your student. If you do not get any workbook at all, you should get this one. It was totally worth the money for us. It is available for Grades K to 8. It is also very affordable for under $10. I put the author's name in this post because I have found there are other books with similar names. Also make sure to get the revised version as pictured (but for your specific grade level). The workbook by Marjorie Frank is what we have used successfully and will continue to use through all grade levels.

3. Common Core Math by Marjorie Frank – This is the Math version of the Common Core Language Arts and Literacy by Marjorie Frank. My sentiments about the Math book is the same as the Language Arts workbook. It is a great workbook for practice and learning. It covers Math topics based on common core and is very helpful. It is available from Grades Kindergarten to the 8th Grade.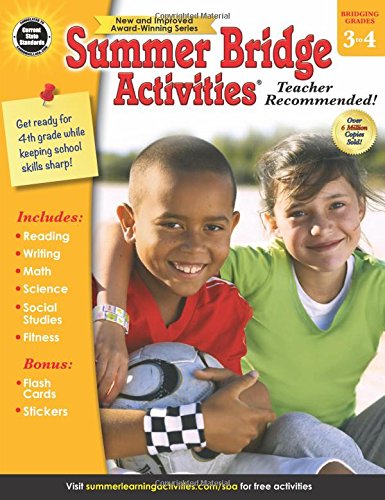 4. Summer Bridge Activities – I am not sure if this is exclusively sold by Amazon but I purchased it via amazon. I stumbled on Summer Bridge Activities while looking for summer workbooks. I have to say, I was not disappointed. The Summer Bridge workbooks does exactly what the name says. It helps students with activities that transition to the next grade. What I love most about it, besides it coming with an average of 145 pages, is that it covers a variety of subjects. This is good when you want to give your student a single workbook to use versus several workbooks that cover several subjects. It is also good for road trips and travel. Some of the subjects covered are Reading, Writing, Math, Science, Social Studies, and Fitness. It also come with bonus flash cards which can be very helpful. Because we have a variety of workbooks, we use this as a supplement.  I highly recommend it.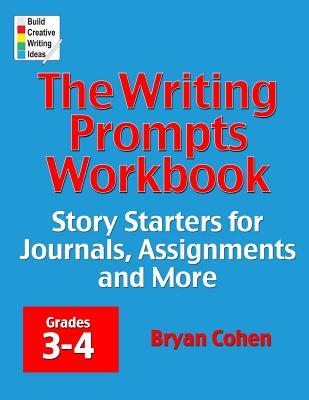 5. The Writing Prompts Workbook by Bryan Cohen – I cannot begin to emphasize how important writing is to a student's educational life. Some children are effortless writers while some need a little push to help their imagination flow. For either of these kids, writing prompts are an awesome learning tool. I especially like Bryan Cohen's writing prompts because he groups each book into writing styles. We use the "story starter for journals and assignments" workbook because elementary school age students tend to do a lot of journal writing. He is also very detailed with his prompts, which I feel will be helpful to that child who loves to answer one question with one sentence. The writing prompts book cover Grades 1 to 12. It also covers other prompts like; for seasons and for holidays. It is also nice to note that his writing prompts are not just for grade school kids. I plan on giving the "1,000 Creative Writing Prompts for Seasons: Ideas for Blogs, Scripts, Stories and More" workbook a shot soon to help build on my writing skills. After all, we are never too old to learn.
In Conclusion
If you have a child in the 1st Grade, 2nd Grade, 3rd Grade, 4th Grade, 5th Grade and even 6th, 7th and 8th Grade, some of the workbooks I mentioned above will be very helpful to them. Summer is that time where you don't want them forgetting some of the things they have learned, so an hour a day or more of working on their workbooks can make a big difference. It also makes for good quiet time around the house. Along with workbooks, I also recommend a lot of outdoor learning activities which I will be writing about in another post titled – "Ideas for hands on learning for Kids in or visiting the Los Angeles Area"