Love and Relationships, The importance of choosing a man that supports your dreams and that 50/50 formula
Let me start by officially saying "Welcome to my world"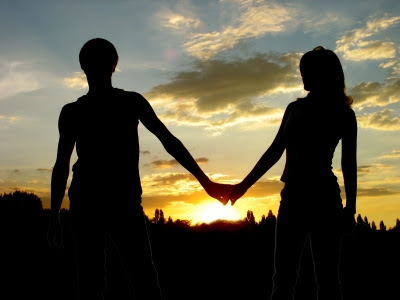 Today marks another day a new idea I'm going to implement on my official website dawned on me. Earlier on in the day, I was driving back from my son's school and these thought kept nudging at me, and of course something told me to share. I decided to go ahead and pour my thoughts out on twitter. It was impulsive, I did not think anything of it, I was just being myself.
Fast forward hours later. I was busy washing dishes, getting set to make dinner when it occurred to me that, due to the nature of twitter, many who may need to read what was written, may not see those tweet. Then a light bulb went off in my head (Yeah Yeah, I get many of those).
Besides my poetry, from time to time, I can share on this site; thoughts, advise, and whatever else come to mind within reason, just like I used to. After all, this is everything Toni Payne and my thoughts, opinions etc are a part of me. Oh this is one price I had to pay for being kinda popular, lol. yes I said kinda. I stopped blogging because I felt it exposed me too much. Kinda sucks because I used to be on it regularly. Lets hope my sincere words won't be used against me by awon onibaje aka enemies of progress. hehe.
Anyways, Keep in mind, I am not a professional, I am just a human being living life and forming views just like the next man/woman so if you are having major issues in life, and you need to seek professional help, please do. If you just need to hear kind words to help you feel better, then I'm here.
Lastly, please I am not asking everyone to agree with me all the time, after all these are my thoughts and we all cant think alike so if you disagree, lets agree to disagree nicely.. lol. So i'll kick off this new era(if we can call it that), with my tweets from earlier on today. Anything else after that will be written out plainly. Enjoy and share your thought if you want to. I don't mind.. xoxo
I call this one A little relationship advise for the ladies.
Ladies, never sacrifice yourself or career for any man. You do you and let him do him. Any man that doesn't fully support you is selfish. Say NO!

And by support I don't mean hitting him up for money 24/7. I'm talking mental and emotional support. Loving you and helping you be the best YOU.

If you are making that mistake now. Stop it! Think 50-50 not 90-10.. If you are putting in more work than he is. It's time to flip that script.

And ladies, we all can't marry millionaires. Sometimes finding that right guy can motivate you into making ur own millions. Choose wisely

If a man knocks you down, doesn't pay attention to your dreams and goals, isn't interested in helping you ACHIEVE … Run forest run..

And don't get brainwashed into that your mates are getting married crap. Work on yourself and watch them come. Men are attracted to confidence

With that said, still remember the man is the head and you are his queen. A queen never brags about having more than her king. Lift for Lift

If you have made that mistake in the past, remember there are millions of people on this earth. God has designd one just for you. All hope is not lost

Some find their mates early, some late, all fingers are not equal. What matters is peace of mind and being content. Don't be misrable settling

Mutual respect, love, understanding.. If you are crying yourself to sleep every night saying he will change. You are already off track

Love is the dumbest yet the most beautiful emotion God has accorded us. Use it wisely

And with that said, may our source of success, happiness and peace of mind never run dry. Go on and be happy and blessed
Something spoke to me and said someone needs to hear this. If it's you, you are blessed and it is well. Your miracle awaits you.
and that was it… I copied from my tweets so as per tweeter character minimums I could only elaborate so much. If you need clarification on anything. holla.. I will do my best to update frequently irrespective of my crazy schedule. Enjoy your day.