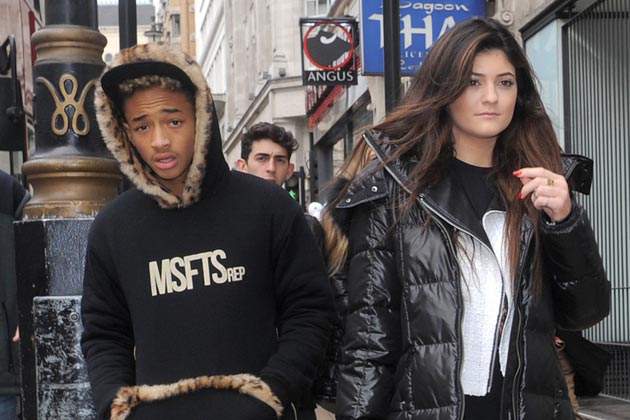 Kylie Jenner is dating Jaden Smith?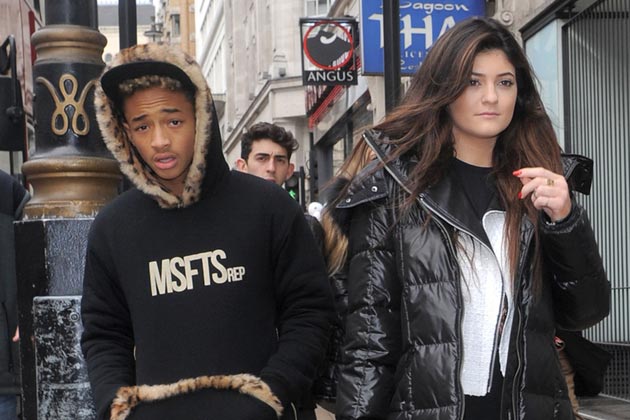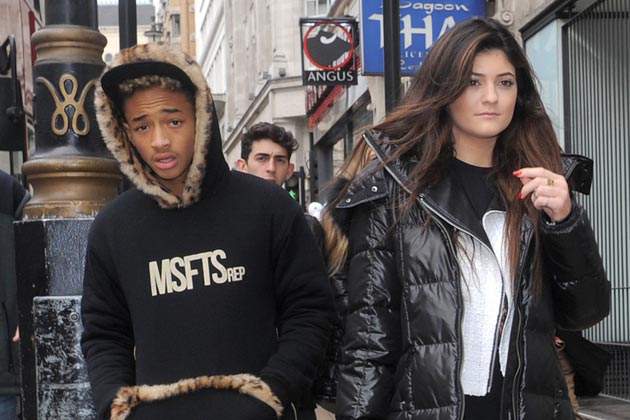 The new gist in town is that Kylie Jenner is dating Jaden Smith. Not like I am surprised seeing as he was pretty much front and center at her sister's wedding. Even French Montana, Khloe's main squeeze did not get to attend. lol. Plus, they are spotted together so much they might as well be dating. Now here is how the "confirmation" went down.
Their very close friend, Australian actor Lincoln Lewis was on Sydney's Kiss FM when he spilled that Kylie was Jaden's missus. Oh the young love. lol. I guess he must have realized his little slip up because he quickly backtracked by saying and I quote "We've all just been hanging out dude, so I was like I don't know. It's not a confirmation, it's just an idiot's assumption about things."
Hey guy don't knock yourself too hard ey. Somebody had to do the spilling. Whats up with the air in Australia though? Seems a lot of beans are being spilled out there. Could it be the relaxed nature of the place? Like, I am thinking, if you are doing an interview there, you wouldn't feel as intimidated as doing an interview on lets say a New York or LA Radio station where you know they may want the dirt. This in turn would make you feel so relaxed you spill some juicy details.ha!
Well, if they really are a couple, all the best to them. Now, who is Kendall dating?hmmmmnnn!