Khloe Did Not Take Her Rebound Boo French Montana to KimYE Wedding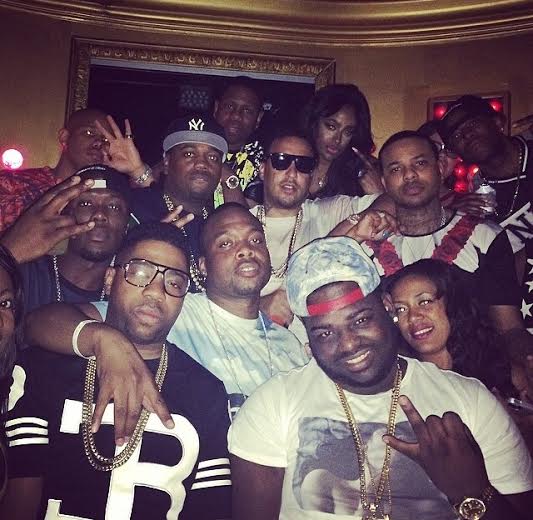 The whispers in the Hollywood entertainment circuit was if Khole Kardashian was going to take her new boo, French Montana to Kim and Kanye's wedding. There were speculations that Kris was not having it because she allegedly felt the relationship was not serious enough for him to be there. I also got word that French would be in Miami hosting a memorial day event. Well, the later I can surely confirm. He definitely was hosting the Eye Candy Saturday event at Club Dream. I got some more pictures of French at the event which you can check out below.
ALSO CHECK OUT: We get to see Tyson Beckford Strip in "Chocolate City" ? Ohhh Yeaah!

I hope Khloe wasn't too upset that he had prior engagements. Then again, she really isnt officially divorced from Lamar so bringing French who is more than likely just a rebound would have been somehow. Imagine when pictures come out and she and French have called it quits (I'm just saying). She would have to look at his face every time she goes through her sister's wedding album. That is a big no no!