2014 Billboard Awards Fashion HITS and MISSES [PART2 Fashion Police]
Yesterday was the 2014 Billboard Awards and I ran through who I thought were the fashion HIT here;[2014 Billboard Awards Fashion HIT and MISS PART 1]. Now we have seen the hits, so lets check out the MISS. A fashion miss doesn't necessarily mean your outfit was bad, it could simply be the hair, makeup, even the accessories that throw the entire look off to make it a fashion miss. Again I will start with the ladies
THE LADIES
Shakira is one of the sexiest women in the music industry so as expected, any outfit she wears will be total hotness on her. Why is she here you ask? Well darn, look at the shoes, it is just too bulky for that outfit. Also, I would have preferred the outfit in another color. That shade of blue is a far cry from her personality. When I think Shakira, I think vibrant, sexy, va va va voom and although the outfit was sexy, strappy shoes or different shade of blue would have done it more justice.
CHARLI XCX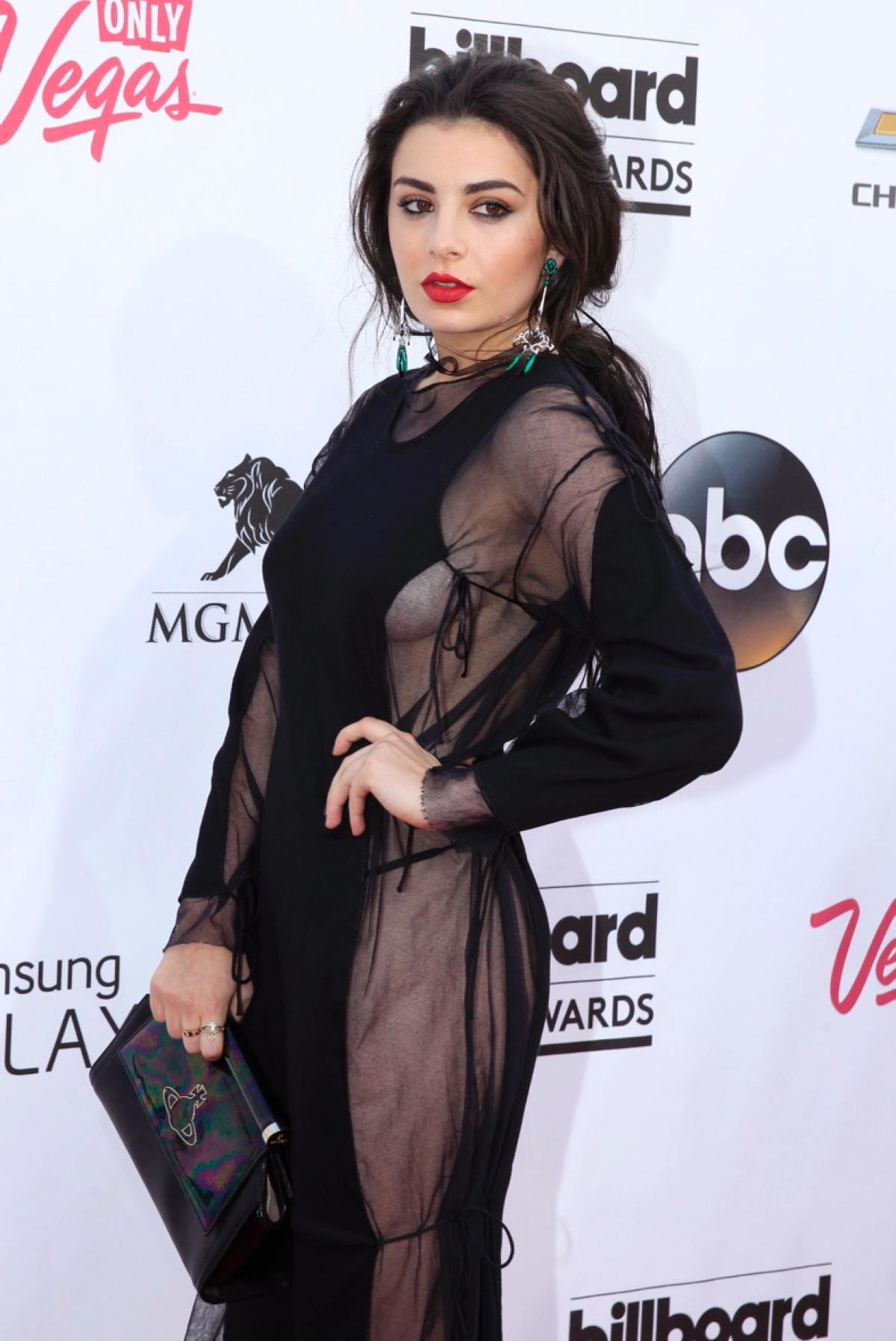 I am not even sure where to start from with this outfit. It is ill-fitting and just doesn't look right. The fact that it wasn't sewn to suit her body just right makes the fabric look cheap. For me this is a major fashion miss. She is a beautiful lady and the outfit distracts from that.
WIZ KHALIFA AND AMBER ROSE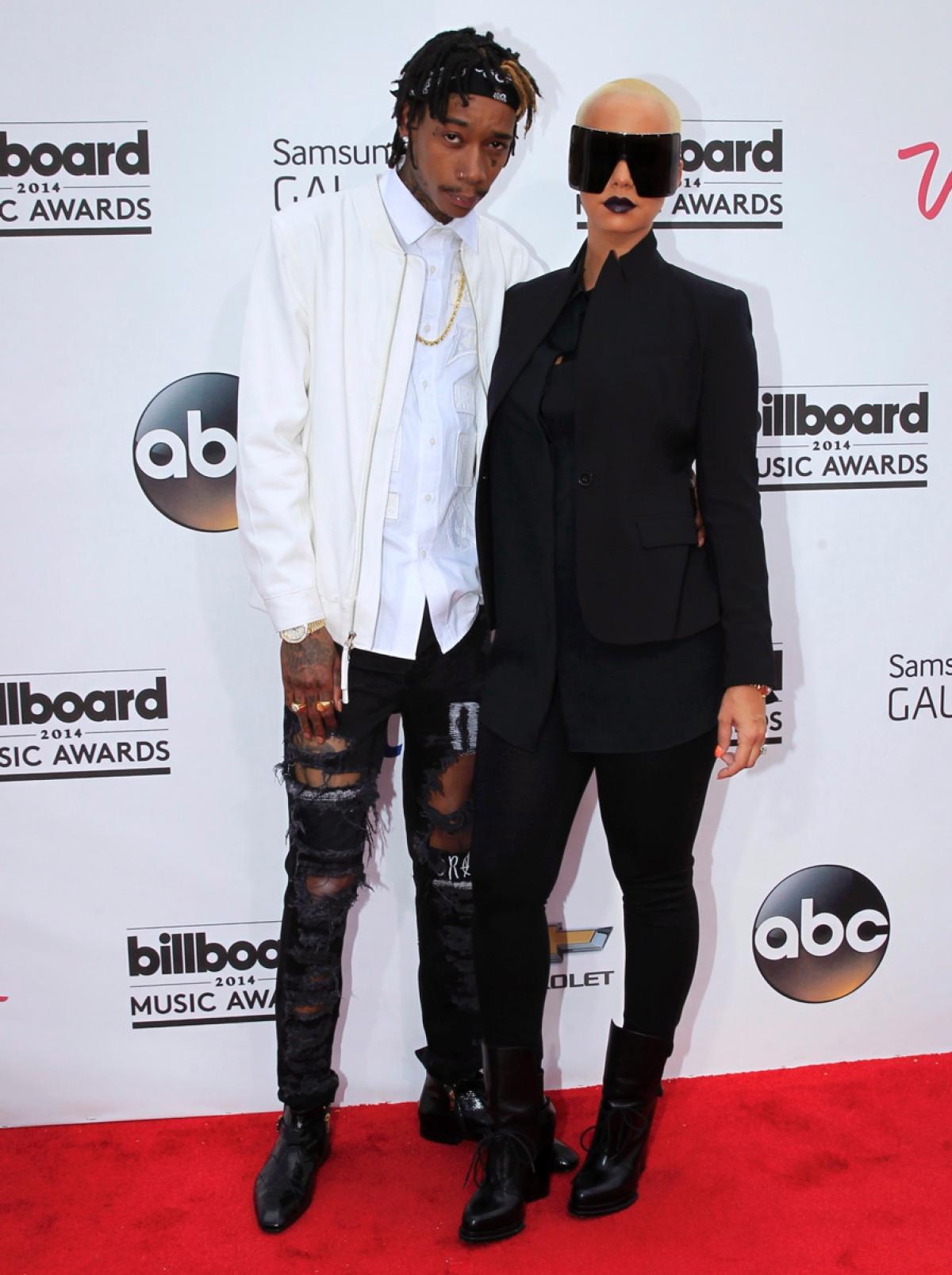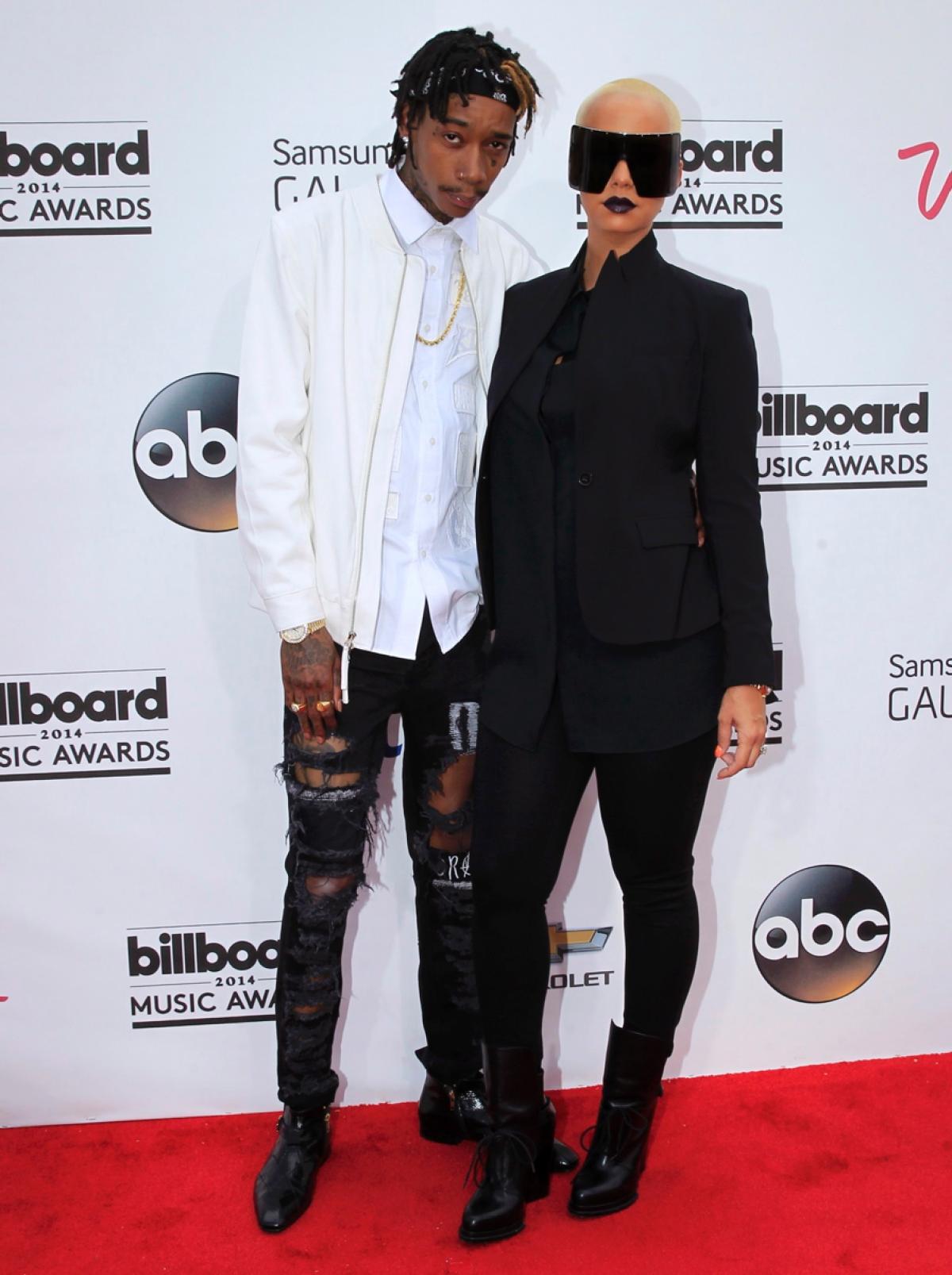 Le' sigh. If I were to judge them individually Amber Rose probably wouldn't have made the miss list. Her outfit is simple sans the shades. Nothing spectacular but just right for the event. Wiz oh Wiz on the other hand. Please fellas, leave the overly ripped jeans for the ladies. Yes we know he likes to rock Amber's clothes, lol but dang, not to an award show dude. Again I say, Le'Sigh!
JENNIFER LOPEZ


I am sorry but I preferred the outfit she wore on stage to the one she wore on the red carpet. Less is more, an her outfit was ruined by being a bit too much. The bat sleeves were unnecessary and her look would have been complete with an up-do. This outfit is definitely a MISS for me. Congrats to her by the way, on bagging the ICON award.
CHER LLOYD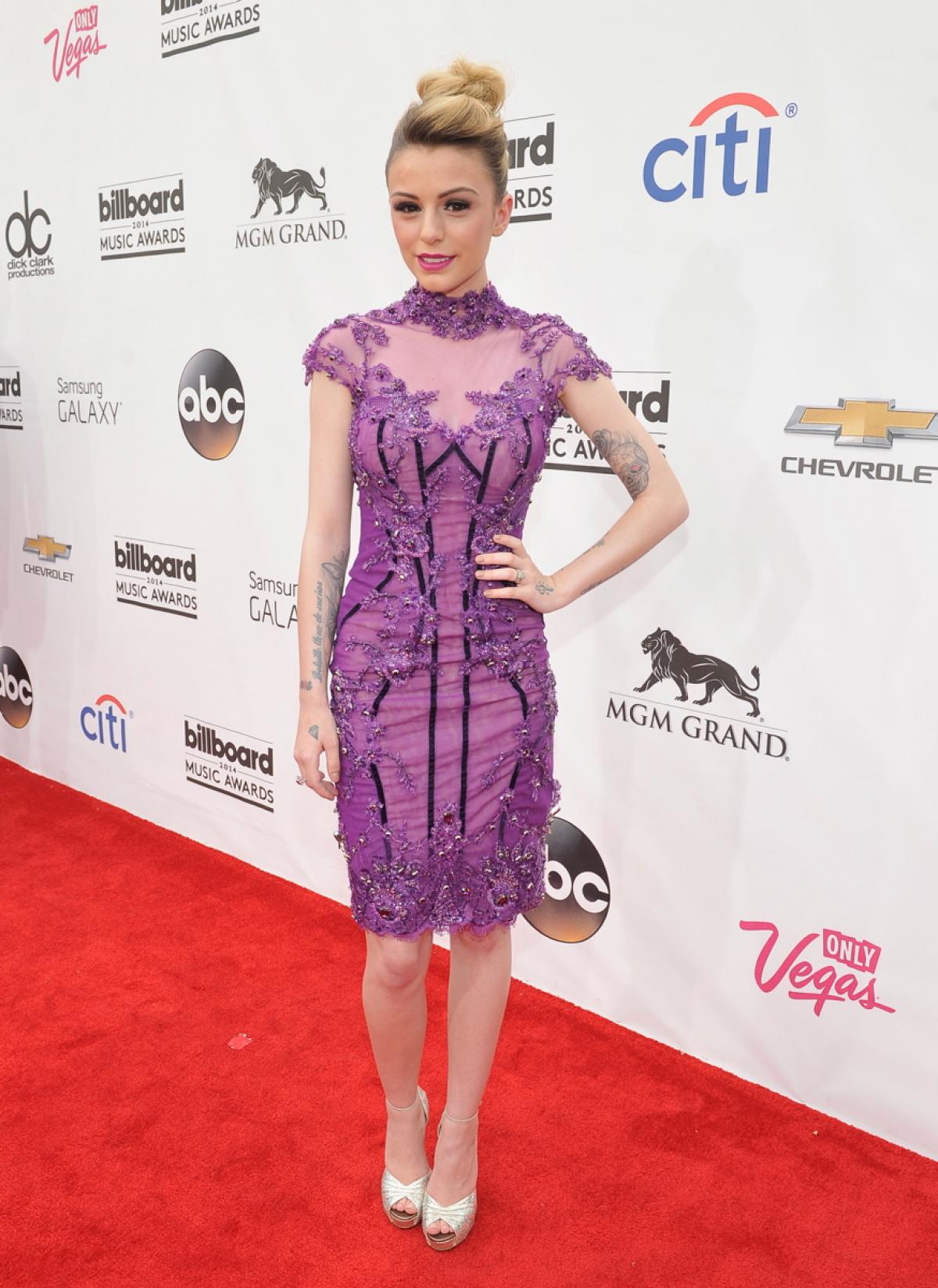 Personally, I just wasn't feeling this outfit. I don't like the color on her, I don't like the frilly look it has and the shoes did not help. It just looked too cake icing-ish for me.
NATASHA BEDINGFIELD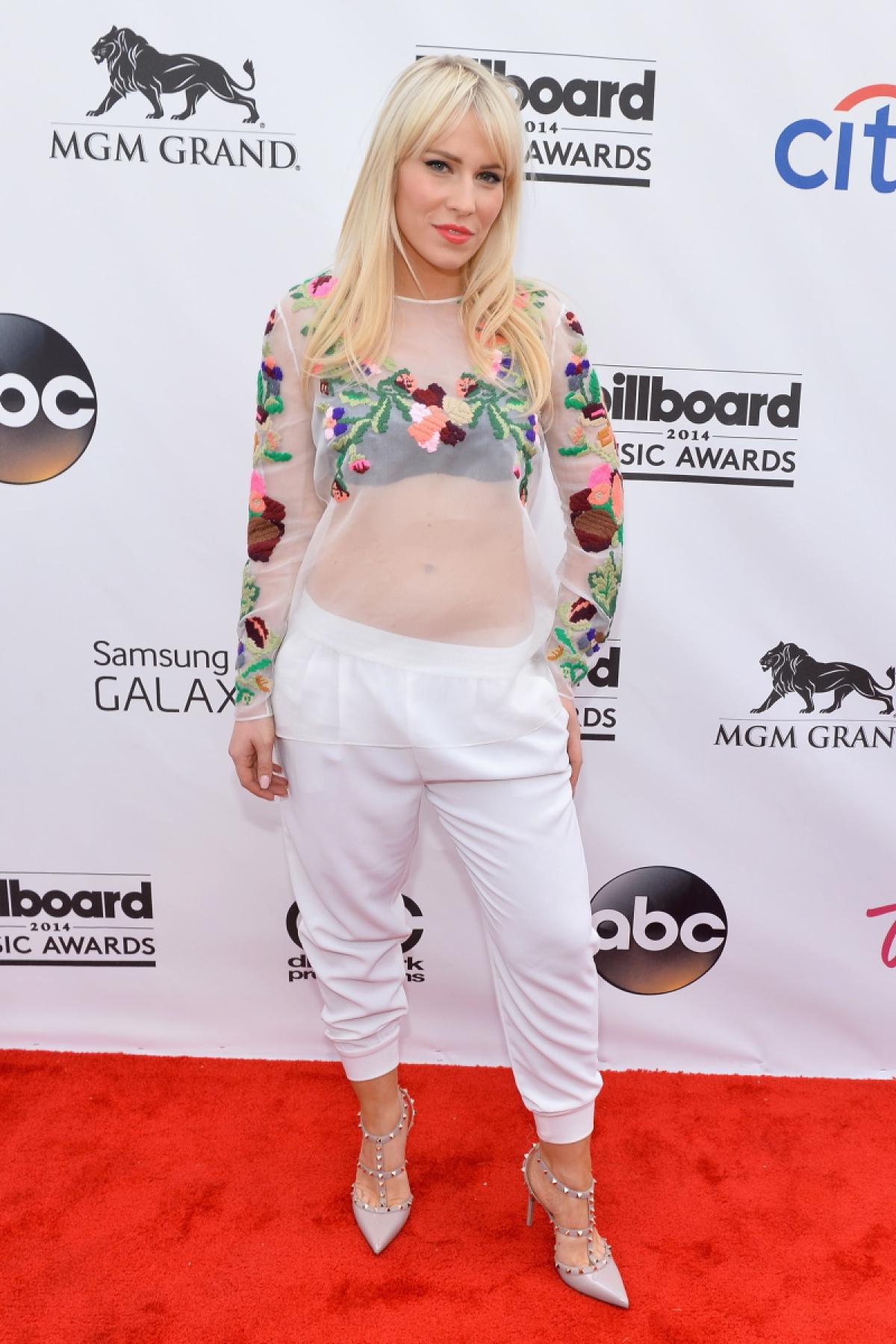 Natasha Bedingfield ruined what could have been a perfectly good simple white outfit. The floral design on the chest, the mr obvious bra, the entire look was just completely off. She and the next person on my list need to hook up and go on a "how to ruin a white outfit" date.
Related Link: Flex & Shanice New Reality Show, "It's Hard Being A Broke Celebrity"
2 CHAINZ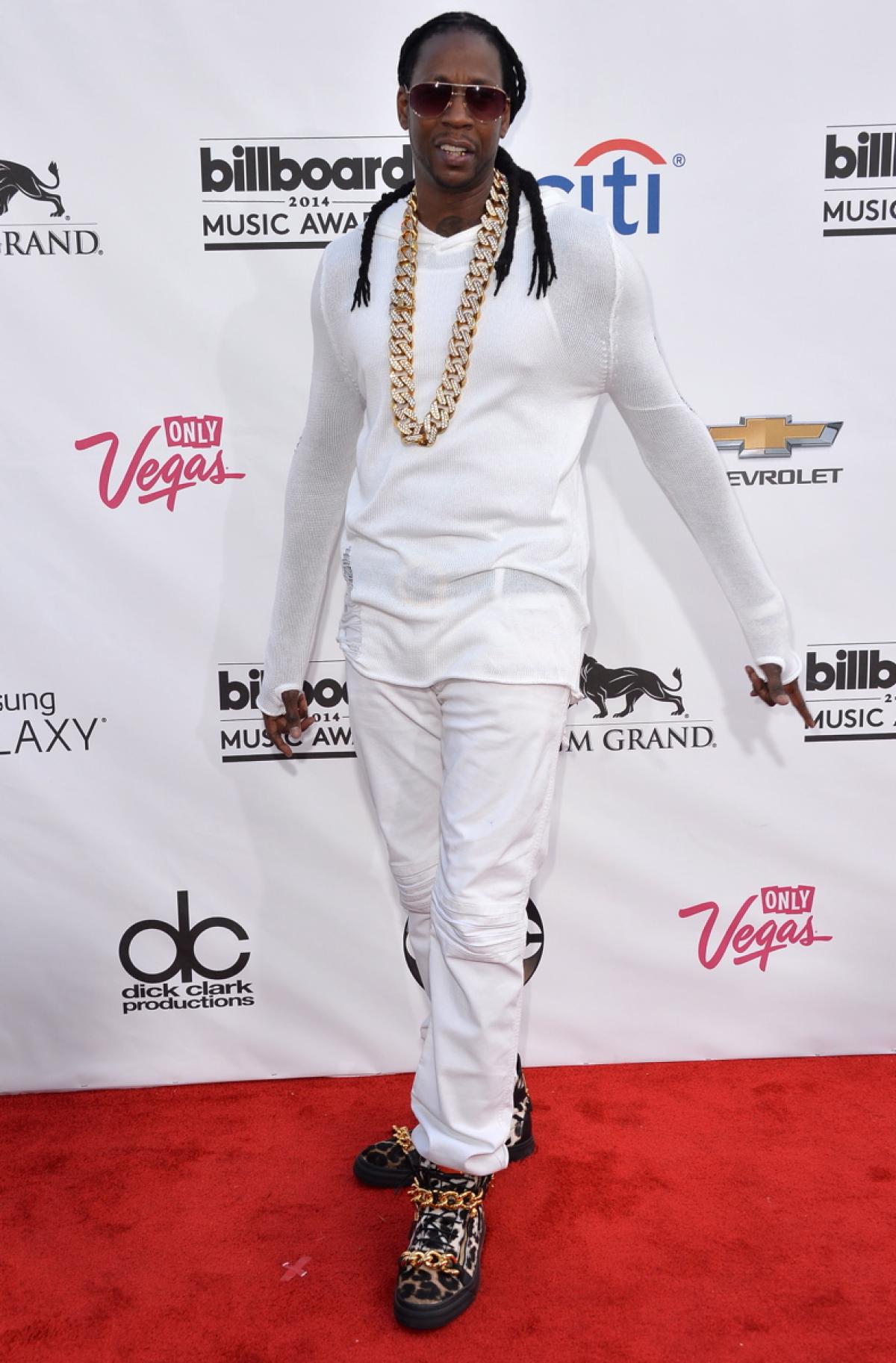 There is something sexy about a man in all white. 2 Chainz's all white attire was doing it for me till I looked down and saw the shoes. The End! Oh my! I never knew it was possible to ruin such a sexy look till 2 Chainz at the 2014 Billboard Awards happened. lol..
BILLY RAY CYRUS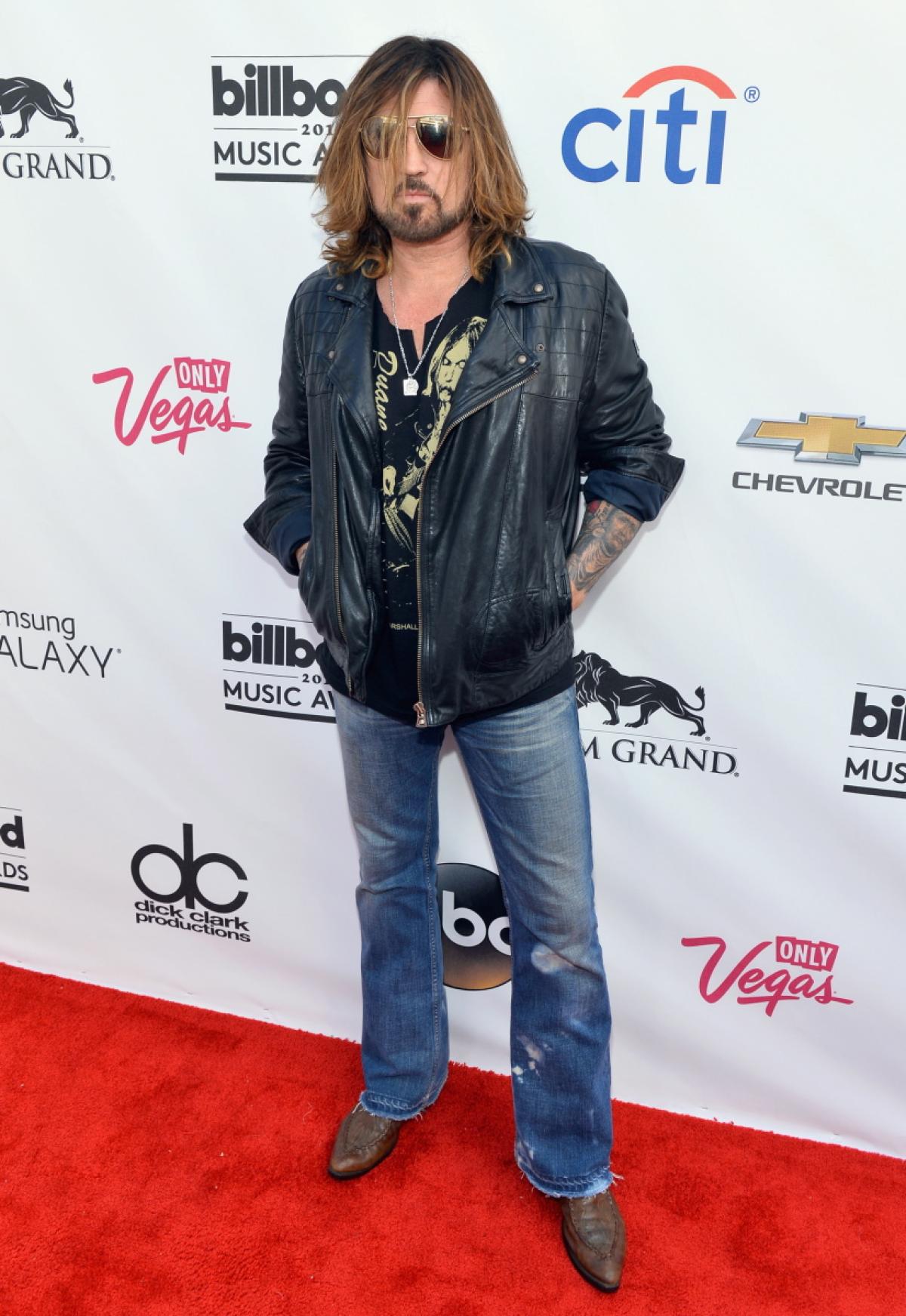 Sigh! Hannah Montana come and get your dad. This for me is a failed attempt to look cool. This outfit broke my achy breaky heart. lol. Still love me some Billy Ray though.
That is it for PART 2 of my BILLBOARD AWARDS Fashion HIT or MISS. If you missed PART 1, you can find it here; 2014 Billboard Awards Fashion HIT and MISS [Part 1 – Fashion Police]