Tamar Braxton Responds to Chris Brown – Chris Replies her in this VIDEO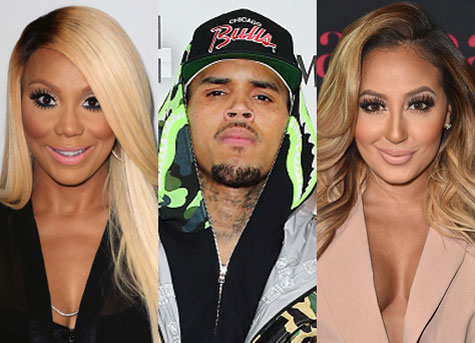 So the drama between Chris Brown, Tamar Braxton and Adrienne Bailon gets messier. If you missed the tea.. [start here] ..Before I continue let me first share the video that started it all.

When Chris got wind of their comments he went ham on them on IG (SEE HERE).
Well, Tamar Braxton decided she had to reply him… check out her reply below..
After seeing her reply, he then makes another video replying her.. see that video below.. and he literally has been going off since.. poor dude.. uggh!.. I know it must suck when you are trying to be good and people just wont let you.
Sigh!… the drama.. They really should #FreeBreezy yo *in Bobby Shmurder's voice*.. He is doing his best to be a good man to his new chick. Bringing up his past over and over and over and over and over again is totally unfair and seriously getting stale. Grown ass women should know better. Then again, they seem like they are trying too hard to Wendy Williams themselves.. Oh and after that whole take down.. Rob Kardashian comes up in the mix and likes the post.. He obviously doesn't like the Adrienne lady.. pheww!. That's a whole lotta tea and I am officially full… Drops Mic..!