2014 All Africa Music Award AFRIMA – Things You Should Know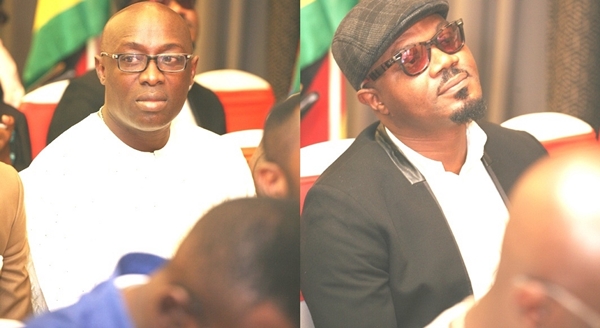 Whenever I hear that there is an event showcasing the beautiful culture and music of Africa, I get very excited. Such is the case with the up coming All Africa Music Awards which will held in October in Nigeria. It is always great to see great things coming out of Africa and lord knows, some of the best sounds come out of there. Fuji, Afrobeat, Apala, Afro-Juju, -just name it.  I think ya'll should pay close attention to this event and of course show them some love because in unity comes progress. In my usual style of buzzing when I am loving a concept, I have compiled a list of some things you should know about AFRIMA. My list is insightful so grab your glass of juice and scroll on down to read more.
1. The award is open to music professionals including Artistes, Songwriters, Video Directors, Music Producers and Music Journalists of African origin living either on the continent or abroad. They are eligible to enter for any of the 32 categories of the award. Detailed information about eligibility and format of submission is available on www.afrima.org
2. Submissions for the All Africa Music Award are still on going. If you would like to submit your entree you have till July 5, 2014 to do so and you can via their website
3. Afrima Village, an open festival- style concert will hold from October 21 to 24. It will consist of African and international artiste. The concert will feature cultural exhibitions and carnival displays (Yaaay- how fun..lol) by participating countries from around the world.
4. The African Music Summit will be held from October 23 to 24. It is a platform of distinguished panelist for the African music industry to engage and deliberate on how the industry can be nurtured and packaged in a way that contributes to the GDP of the continent. If you have any interest in the lucrative African music industry, I think you really should consider attending this. I love summits because you get to learn so much more than you already know, plus it's a great chance for networking. The theme for this summit is "Reviving the Business of Music in Africa."
5. On Saturday, October 25th 2014 All Africa Music Awards will produce a star-studded, world-class award event that is set to be broadcast to 84 countries on 109 television stations around the world. So if you can not be there, hey, you get to catch it on TV. If you are going, please look glam and relaxed because you are in for a wonderful night of music, accolades and more.
6. In other words, you have from the 21st till the 25th of October to make it a fun and insightful week with AFRIMA.
7. Nigeria will host AFRIMA for 3 consecutive years and those years are 2014, 2015, and 2016.
8. AFRIMA recently did a meeting with the African Union and an international conference in Ethiopia. The African Union Commission just recently endorsed AFRIMA.
9. The Afrima award trophy is in the form of a djembe drum and a microphone. According to the Bamana people of Mali, the djembe comes from saying "Anke dje, anke" which translates to: "Everyone gather together in peace"
10. Some of the award categories include Best Male Artiste Inspirational Music, Best Female Artiste Inspirational Music, Best Female Artiste of East Africa, Best Male Artiste Central Africa, Revelation of the Year, Most Promising Artiste, Songwriter of the Year and more.
Will you be looking out for or attending the 2014 AFRIMA? I think you should.