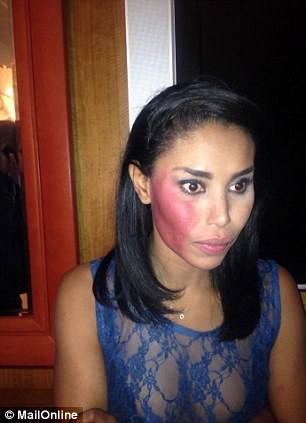 Picture of V Stiviano's Battered Face + Alleged Attacker Denies Claims he assaulted her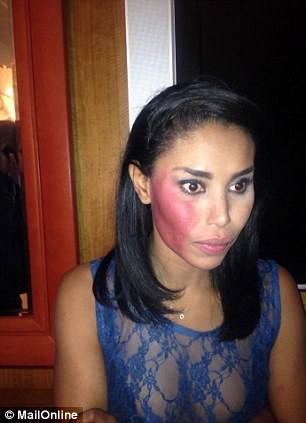 The last has not been heard from Donald Sterlings Alleged mistress, V Stiviano. Remember I wrote about her being attacked in New York a few days ago [V.Stiviano Attacked In New York 1 Day After Video of Her Making Racist Comments Leaked]. Pictures of her face after the attack has been released by Mailonline and boy oh boy they are bad. Her alleged attacker, Dominick Diorio is denying that he attacked her. He said he was out celebrating his 40th birthday when the attack was going down. He also claims she is doing it for publicity. errrr ok. I am not sure I buy his story. Like, so he is pretty much telling us that she punched herself in the face to stay famous? sigh! There are more pictures below and her face looked swollen.
Dorio was formally charged for third-degree assault and if convicted faces over 1 year in jail. Although the man is denying the attack, her lawyers are telling a different story. They said Diorio called Stiviano a 'n***** b****' and repeatedly punched her in the face as she got into a taxi. Wow!. Before I continue, check out a picture of her swollen face and a picture of her alleged attacker.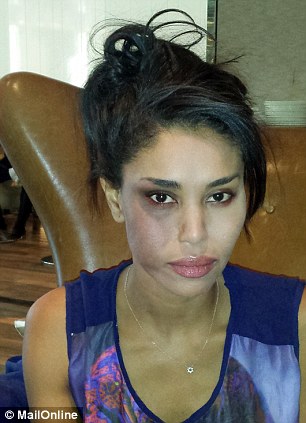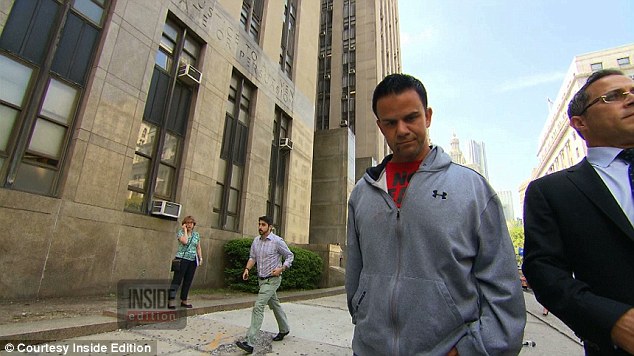 Like I said before, there is absolutely no excuse for this. Not sure if she is the type to vouch for but I seriously doubt she would attack herself for more publicity. If this man is found guilty, he really should get the maximum sentence possible. You don't hit a woman like that for no reason. Big Foul!
Photo Credit/ Mailonline / Extra